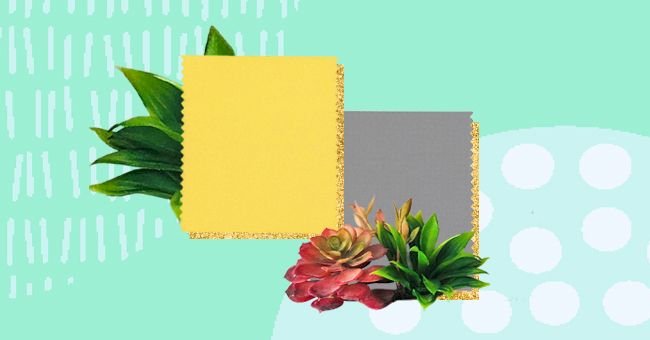 Pantone 2021 Color of the Year: Ultimate Gray and Illuminating
This year's Pantone colors of the year encourage us to look at the bright side once in a while. Grey and gloomy does not always mean that things are wrong, as seen with this year's pick.
The Pantone Institute of Color announces a color of the year annually. This color sets the tone for design trends across several industries. For example, in the past, we've seen new iPhone colors match the year's color.
Last year, Pantone announced not one but two colors of the year for 2021. Previously we've received only one color of the year, but Pantone was sure to offer us an extra after the terrible 2020 we all had.
Introducing The Pantone Institute
The Color Institute is a business unit within Pantone that serves several purposes and jobs each year. Pantone's Color Institute forecasts global color trends and advises on color for brand visual identity and products.
The institute selects the Pantone Color of the year each year using their expertise. They use color psychology, trend forecasting, and consulting to leverage the power of color for brand design strategies.
About Pantone Color Of The Year
Pantone has successfully influenced purchasing decisions and product development for over twenty years. The organization's color of the year picks filters through graphic design, fashion, home decor, and more.
Pantone claims that the color of the year selection process requires extensive trend analysis. Their experts at the Pantone color institute lab look through the world, assessing various color influences.
Experts gain their inspiration from cultural influences such as travel, sporting events, and art. Some other spaces for their inspiration include studying new lifestyles, socio-economic conditions, and technology.
Ultimate Grey And Illuminating
This year's chosen Pantone colors are ultimate grey and illuminating. According to Pantone, the grey and yellow combination offers a connection that conveys a message of unity, strength, and hopefulness.
The two colors represent two elements unifying to bolster each other, which sets the mood for 2021. Ultimate grey offers a practical feature to the year, while Illuminating offers optimism and warmth.
"The selection of two independent colors highlight how different elements come together to express a message of strength and hopefulness that is both enduring and uplifting, conveying the idea that it's not about one color or one person, it's about more than one,"

Says Leatrice Eiseman, executive director of the Pantone Color Institute
We hope to find the elements of both colors in our lives in 2021 as they signify a much-needed balance. Our decor, brand visual identities, clothes, and much more will carry the beautiful message of this year's colors.