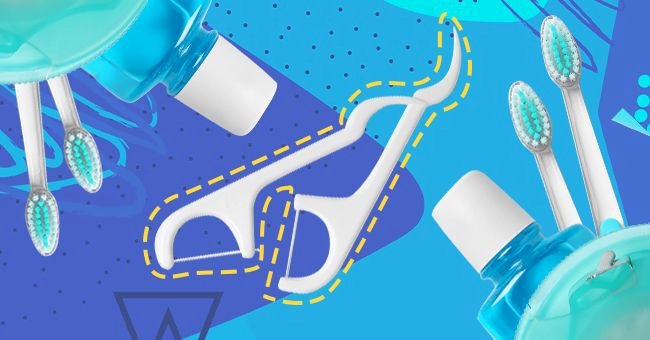 Perfect Your Smile With These Oral Hygiene Products
Great oral hygiene is the ultimate goal for most of us. A good place to begin looking for dental products is to research the ones endorsed by the American Dental Association (ADA) Seal of Acceptance.
"If a product carries the ADA seal, you can trust that claims made on packaging and labeling are true because companies must confirm all information with the ADA,"

says Ada S. Cooper, DDS, the consumer adviser spokeswoman for the ADA and a dentist in New York City.
However, it is not enough to stop at just some good toothpaste and a brush. Step up your oral care with these products:
1. Water Flosser
The Waterpik Flosser uses water to remove up to 99.9% of plaque. It is the perfect alternative to traditional floss.
It is reportedly two times as effective as regular string floss when it comes to improving gum health around implants. It is also 3 times more effective at removing plaque around braces.
2. Electric Toothbrush
"A rechargeable electric toothbrush has been scientifically shown to be more effective at removing plaque than a manual or battery-operated brush. The advantage of an electric toothbrush is that it does the work for you. The bristle movement is optimal – you just need to hold it in the right place."

said Dr Reena Wadia, gum specialist and founder of RW Perio
3. Tongue Scrapers
As strange as this device might be, it has accumulated its own cult following. It is reportedly a great way to combat bad breath while the stainless steel is also impervious to bacteria buildup.
"Tongue scrapers can help lessen bad breath by reducing the amount of bacteria that cause it."
4. Teeth Whitener with Accelerator Light
Those hockey puck looking teeth whiteners have flooded all our Instagram pages. Essentially the kit consists of teeth whitening gel syringes (containing 35% carbamide peroxide) and an LED light to accelerate the whitening process.
You are expected to use it once a day for 30 minutes. It promises to remove surface stains from things like coffee, wine, soda, tea, and smoking, etc.
5. Soft Gum Picks
Soft-Picks boast flexible, comfortable bristles that allow you to gently remove plaque, dislodge food & massage gums. The flexible synthetic rubber bristles fit easily between most teeth making it perfect to remove anything stuck in places toothbrushes can't reach.
They are clinically designed by dental professionals to help remove plaque to avoid inflammation, bleeding & gingivitis. Thus it is highly recommended by dental hygienists.