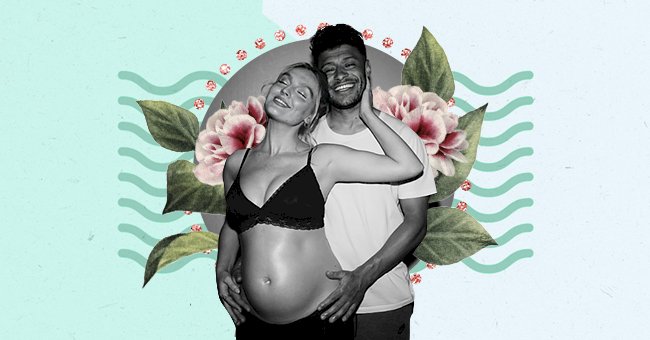 Perrie Edwards Is Expecting Her First Baby
In case you hadn't noticed, Hollywood has caught baby fever. It seems like each week, a million new celeb babies are being brought into the world. The best part is, even though they aren't our families, we still get so excited!
Now, if you're a fan of one band and two of the band members announce pregnancies within a week of one another, your excitement goes up a level. Any Little Mix fans around here? Get excited; there's another tiny band member on the way.
Perrie Edwards and boyfriend Alex Oxlade-Chamberlain are expecting their first child together.
Little Mix Babies
You might remember an article that we did a little while ago about Little Mix band member Leigh-Anne Pinnock expecting her first baby with her footballer fiance. The couple announced their baby's imminent arrival via Instagram.
The first Little Mix baby from the band, and everybody was almost as excited about the pregnancy as they were about Leigh-Anne getting engaged in May of last year. However, the spotlight was not to be on Leigh-Anne for very long.
Another Little Mix baby has made it onto the scene with just as much excitement as the first baby was met with. People worldwide are shocked that the pregnancies were announced so quickly after one another.
It is safe to say that Little Mix fans are excited to see the babies born and watch them grow up alongside one another. Some fans have even commented on how lucky the babies are to be born into such a fantastic family and support system.
While congratulations have been pouring in for Leigh-Anne from everybody worldwide, they are now joined by congratulations for her fellow band member, Perrie Edwards, who is also expecting her first child.
Baby Ox
Just five days after Leigh-Anne announced her pregnancy via her Instagram page, Perrie Edwards took to her Instagram page to do the same thing! Two Little Mix babies announced within five days of one another.
Edwards posted a series of black and white photos showing her and her boyfriend Alex Oxlade-Chamberlain cradling her belly and smiling while holding one another.
While the photo series is adorable and fans are dying of excitement, the most adorable part of Edwards' pregnancy announcement might be the fact that Leigh-Anne commented, saying how excited she was to be on the journey with Edwards.
Their friendship is adorable, and we do not doubt that their babies will be gorgeous. There has been no mention of the babies' due dates, but we do not doubt that they will surprise us with an Instagram announcement as soon as it happens.