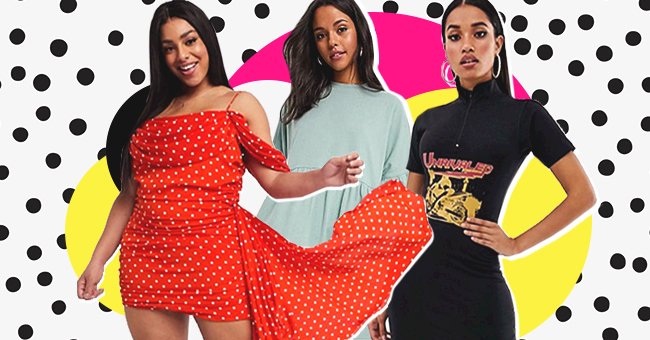 Petite Clothing Brands That Are Worth Every Dollar
Shopping for clothing as a petite woman is no easy feat. Even if you find clothing that fits it's probably too long.
This means any clothing like decorated trouser hems or sleeve trimmings are already axed from possible cute items. Add to that the cost of tailoring the few pieces you do find, it's costly and exhausting. However, these five stores might have the answer to all your prayers.
1. Precis Petite
Precis is a rare gem waiting to be discovered. The brand is an all-petite clothing brand with a massive range of items.
It is specifically known for its smarter pieces that are perfect for occasions and work. They have everything from plain dresses to cropped jackets. Their clothing runs from size 6 - 18 and is known for its classic and flattering fit.
2. Gal Meets Glam
Blogger Julia Engel is a petite girl who was tired of struggling to find clothing that fits perfectly. Instead, she decided to launch her own line.
Gal Meets Glam Collection consists of feminine dresses and separates that reflect Julia's personal taste ad style. Some of her best-selling styles were created specifically for petite girls.
3. Jeetly
If you thought to find casual clothes was hard, finding office apparel is even worse. However, Jeetly has designed an entire collection for women 5ft 3in and under,.
Their items are competitively priced and include suits, dresses, shirts, and blouses in both neutral hues and bold brights. They also have a collection of cotton slogan tees as part of a collaboration with Care International.
4. Outdoor Voices
Outdoor Voices is an Instagram brand that has slowly expanded into a force to be reckoned with. They create stunning petite athleisure.
The brand offers three different crop lengths for leggings helping even the shortest girl finally get her hands on perfectly cropped tights. Not to mention their prices are well within budget.
5. Petite Studio
Lastly, we step into petite paradise. Petite Studio is an entire store dedicated to the best petite clothing.
The perfect place to shop if you are truly sick of trying on items that never fit right. The store offers modern and edgy pieces all under $200.