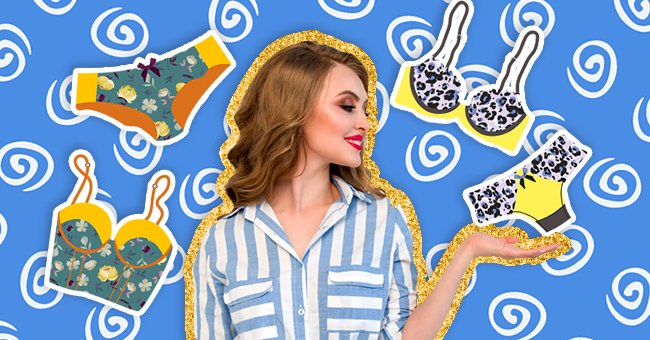 Petite Lingerie Lines That Promise To Leave You Feeling Confident & Sexy
The struggle to find plus size clothing has been highlighted numerous times. However, petite frames are often still marginalized in the fashion industry especially when it comes to lingerie and bras.
Petite women often complain about slipping bra straps, bands that ride up, and extra space in the cups. Over time these issues make lingerie shopping extremely annoying. However, these companies are confident that they have the answer to solve all your woes.
The Little Bra Company
The Little Bra Company is the site to visit when you're hunting for a variety of options. The brand caters to every need a petite woman may want.
Their styles are offered with and without padding, wire-free or with underwire, lace, or none. The brand takes it a step further by even offering customers the opportunity to choose between close-set or wide-set breasts to ensure their bra fits perfectly.
Lula Lu Petites
Many brands that cater to smaller busts have ranges that expand all the way to the slightly larger C cups. However, Lula Lu insists on focusing their efforts solely on A cups.
The brand puts emphasis on creating styles that specifically flatter A-cups: AAA, AA, and A. They offer everything from T-shirt bras and bralettes to push-ups and strapless bras.
Timpa Lingerie
Since the 1950's Timpa has been creating bras for small busts. However, this does not mean their designs got stuck in the past.
Instead, the brand creates stunning modern styles that combine lace and mesh. They also offer a variety of eye-catching colors to spice up your wardrobe and encourage women to step out of their comfort zones.
Little Women
UK based, Little Women aims to create pieces for women with AAA, AA, A, and B cups. The site does sell other brands of lingerie.
However, the signature Little Women styles remain the most eye-catching and popular designs on the site. They have something for everyone.
Elma Lingerie
Tired of being forced to pick up just a basic black bra for every day? Elma's Etsy shop may have the answers you are looking for.
She strives to create unique designs using silk and lace details. Elma focuses on creating items that are perfectly molded for petite frames and small busts.