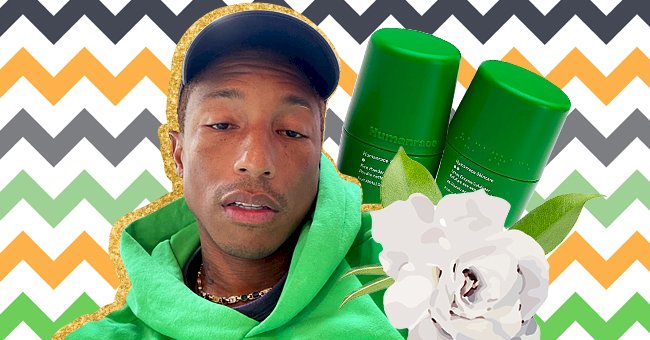 Pharell Williams Launches Skincare Brand Called Humanrace
After years of being praised for youthfully radiant skin, Pharrell Williams steps into the business of beauty, launching his skincare range.
Everyone brace yourselves. The ageless Pharrell Williams may be about to show us that special fountain. His skin already told the world that he knows all about it.
Allure reported that the brand will initially offer three essential products for basic skincare routine: a cleanser, an exfoliant, and a moisturizer.
About Humanrace
"Humanrace is a universe of products and people dedicated to the pursuit of wellbeing, created and curated by Pharrell Williams," the Humanrace website reads.
"We believe that every individual has the potential to understand themselves better and wake up every day, feeling empowered to turn good intentions into actions. Our goal is to help you in this quest."

states the Humanrace website.
Furthermore, the packageing is a grass-green, eco-friendly container made from fifty percent post-consumer recycled plastic. The tubs also come with a removable interior chamber for refilling.
The Products
The Humanrace Rice Powder Cleanser arrives as a dry powder that turns into an emulsion in contact with water. The product, which will cost $32, consists of fruit alpha hydroxy acids and kaolin clay.
Use the Lotus Enzyme Exfoliator ($46) to repair your face from general damage it may experience with this chemical peel. The exfoliator contains glycolic acid.
The final product announced for the initial release is a Humidifying Cream ($48). Allure describes it as a "dense and creamy blanket of moisture." The formula contains snow mushroom extract, an organic ingredient with roots in Chinese medicine that behaves similarly to hyaluronic acid. Included in the list of ingredients are rice water and niacinamide.
The Release
"Sometimes, you need to cleanse your spirit. Sometimes you just need to cleanse your mind. Sometimes you've just got to get rid of some dead skin." Forty-seven-year-old Pharrell told Allure.
"Sometimes you've got to get rid of some bad habits. Sometimes you just need to be humidified, brought to life. Sometimes your spirit needs that."

Says Williams.