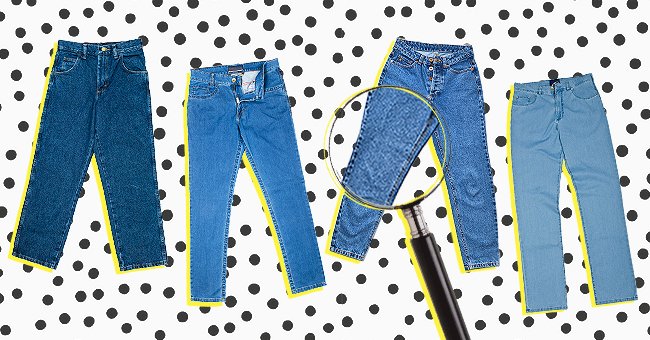 Pick The Perfect Jeans
Jeans are a timeless staple in any wardrobe. A good pair of jeans should be casual, comfortable, and easy to incorporate into many different outfits. However, jeans are often extremely difficult to pick out.
There are many styles and cuts that makes finding the most comfortable jeans extremely hard. To make the search for the perfect pair of jeans easier, here are some tips.
1. No To Trends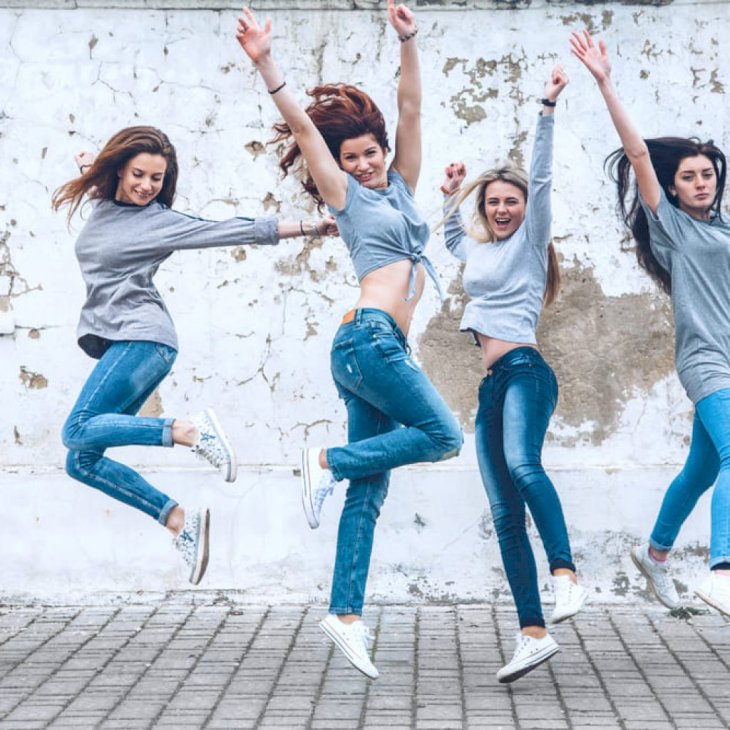 Shutterstock
While high-waisted skinny jeans might be the biggest fashion trend at this current moment, it does not mean they will be the most flattering on everyone's body shape. Some women will look great in trendy jeans but on others, they will be uncomfortable or ill-fitting. Always remember that trends tend to be fleeting so rather invest in a pair of jeans that look good on you.
2. Account For Stretch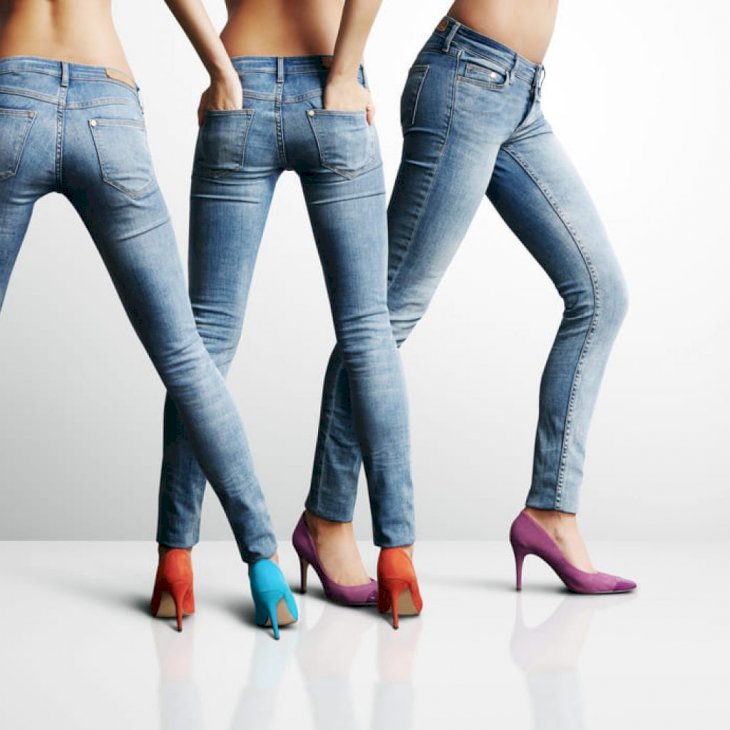 Shutterstock
Jeans are made out of denim. Naturally, denim fabric is very stretchy, so when you first try on a pair of jeans even though they may feel slightly tight and uncomfortable they might be a perfect fit. Don't immediately opt to size up when a new pair of jeans feels uncomfortably tight in the fitting room. Wear them for at least a day to give them a chance to stretch out to perfectly hug your curves. However, if the jeans are extremely hard or do not have good stretch then size up.
3. Waistband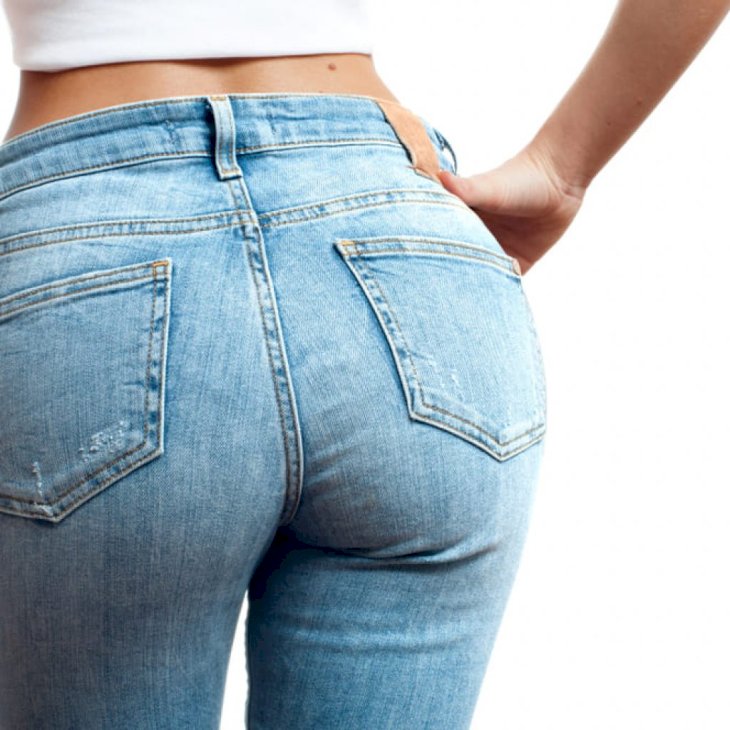 Shutterstock
Another simple trick to find jeans with a waistband that fits perfectly is to make sure you cannot slide your entire hand into the back of the waistband. If you can, the waistband is too loose and may make your waist look wider. However, it should not be super tight either. The perfect pair will allow you to fit one or two fingers into the back of your waistband without too much effort. If it is a struggle, the jeans are too tight and will squeeze your waist and stomach in an unattractive way.
4. Check the Crotch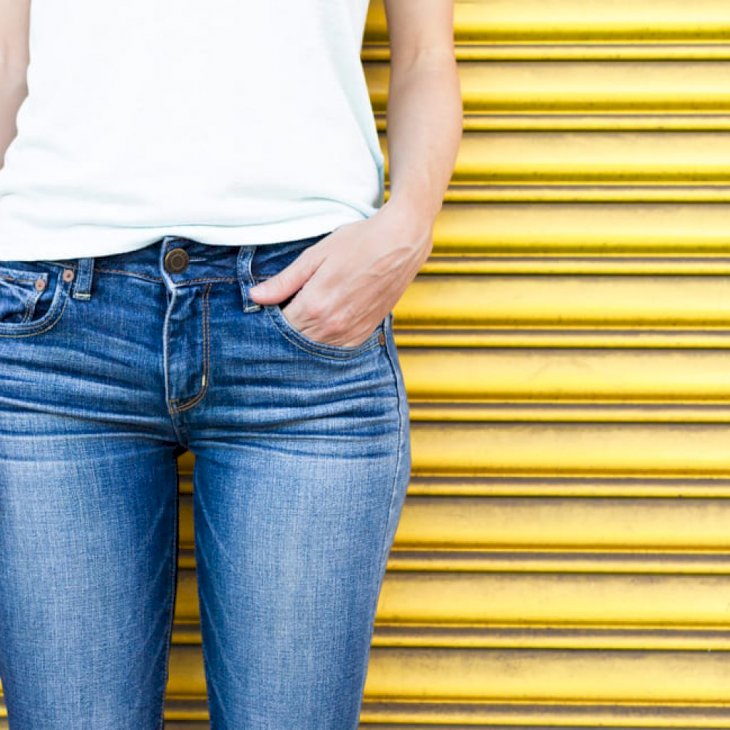 Shutterstock
The crotch area of your jeans is another area that can make a pair of jeans look unflattering. Remember that it will also stretch like the rest of the denim fabric. The crotch area of your jeans should fit tightly and snugly against your skin when you first try the jeans on. If it sags or does not fit snug, do not buy the jeans.
5. Consider Your Curves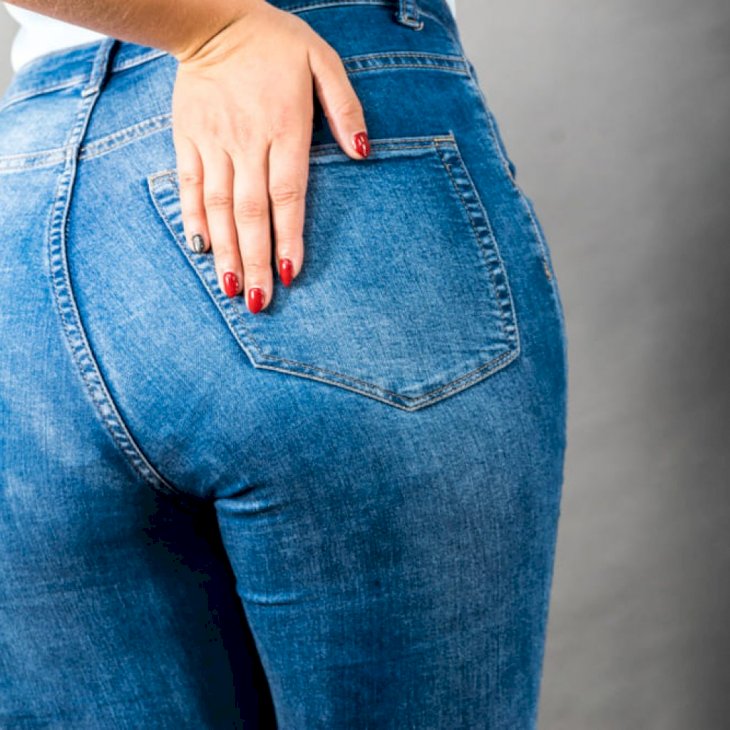 Shutterstock
If you have a curvier figure, styles like high-waisted jeans skinny jean can be extremely flattering. The higher waist creates the illusion of smaller hips and longer legs. Another style that flatters curves is bootcut jeans. They add balance and harmony to curves. However, avoid combining the two as it resembles a "mom jeans" style that is no longer as fashionable as it had been.
6. Pay Attention To Detail
Many women feel jeans make them appear shapeless and flat. The slimmer you are the more attention you should pay to details. Pick jeans with extra flair as they create the illusion of a more shapely figure. Look at styles that feature extra zippers, strategically placed buttons, stitching, designs on the pockets, or rips as the added interest and texture make you appear curvier.
7. Try Hemming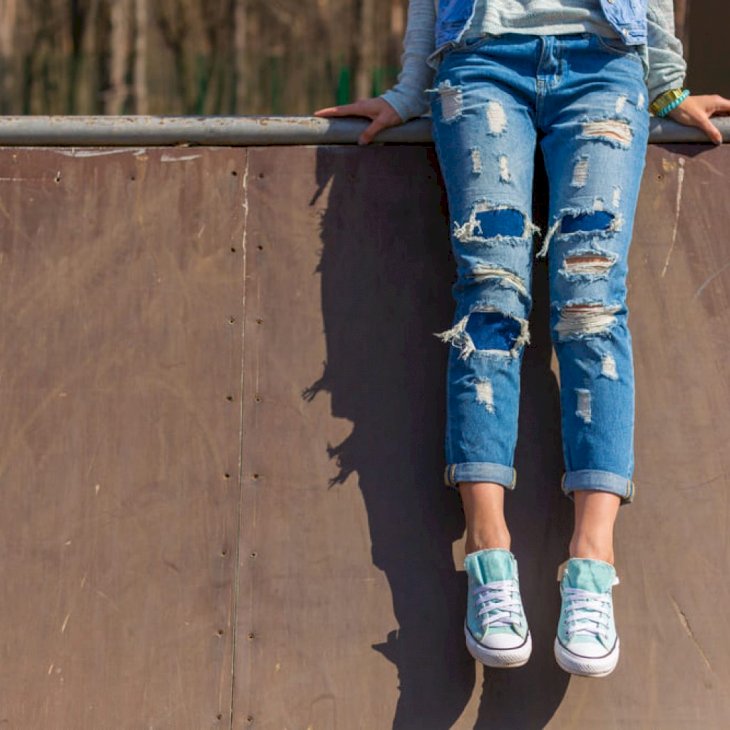 Shutterstock
For those, who like me, are extremely short and want a pair of cropped jeans the task is nearly impossible. However, just because the jeans is too long doesn't mean you shouldn't buy them. You can always opt to have them tailored or hemmed to a more flattering length.