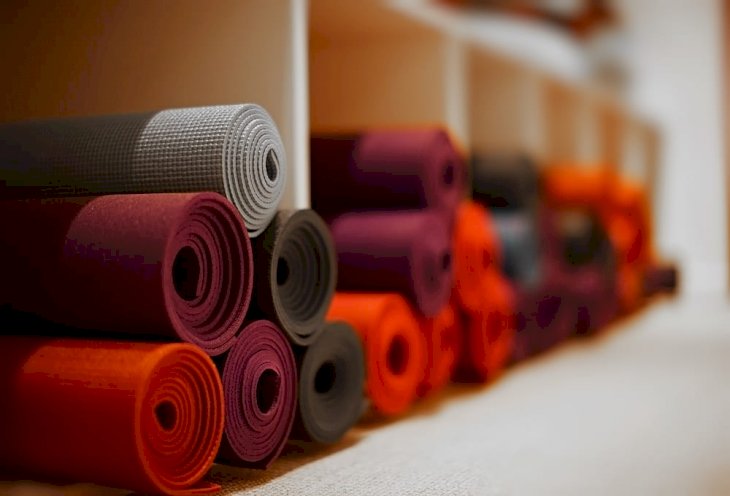 Pick The Perfect Yoga Mat
Yoga is a spiritual discipline that is great for those looking to learn breathing techniques, get exercise, or just meditate. The word yoga means union in Sanskrit and the discipline aims to bring harmony between the body and the mind.
Yoga can be done indoors or outdoors but it is heavily recommended that a yoga mat is used when doing the exercises. The yoga mat helps practitioners keep their hold firm on the surface due to its anti-slip nature.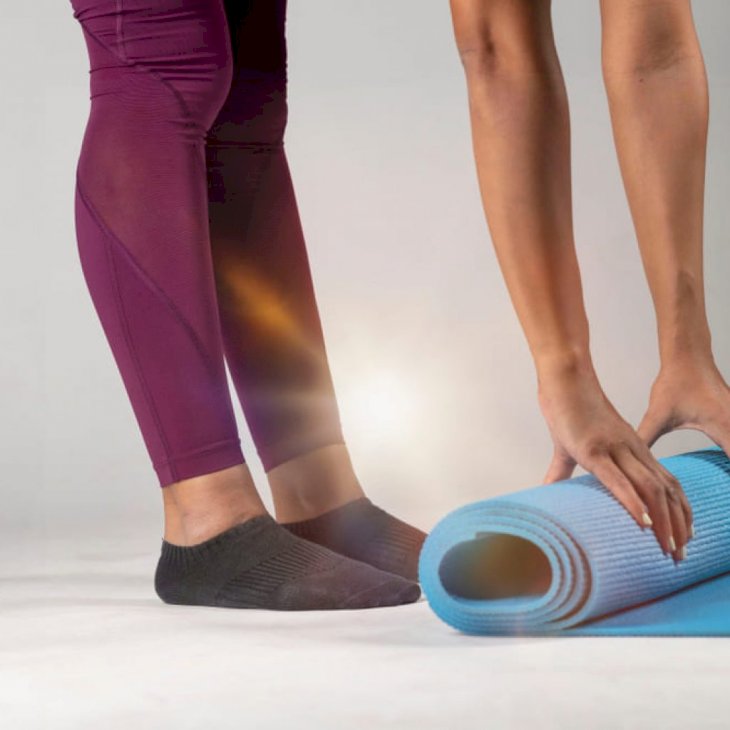 Shutterstock
At one time, there was only one type of mat available. It was a simple mat made from PVC and only came in purple or blue. Now, mats have evolved and come in a variety of styles to suit your every preference.
You have a choice of thickness, portability, texture, and budget, to name a few. With so many options, the dilemma is how to choose the right mat for you. Here are some of the things to consider when choosing your perfect mat.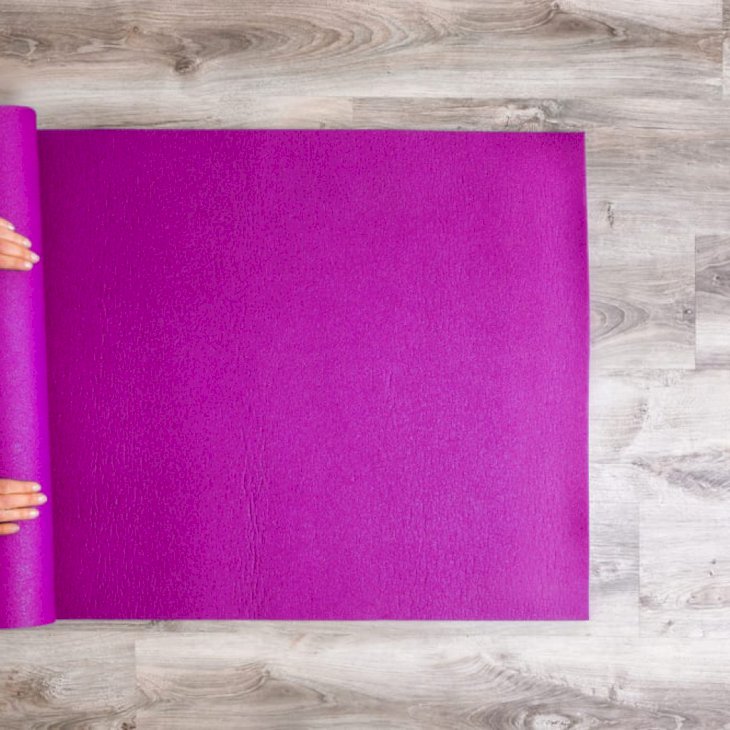 Shutterstock
1. Thickness
While the extra-thick mats are ideal for people who have knee issues, they can be problematic in maintaining balance in some poses, such as the Tree Pose.
Consider your requirements first: The wafer-thin mat is suitable for traveling as it folds up easily and is lightweight. The standard mat is portable, does not require much storage space, and gives you more connection to the floor. The thicker mat gives you extra cushioning and comfort but is cumbersome to lug around to class.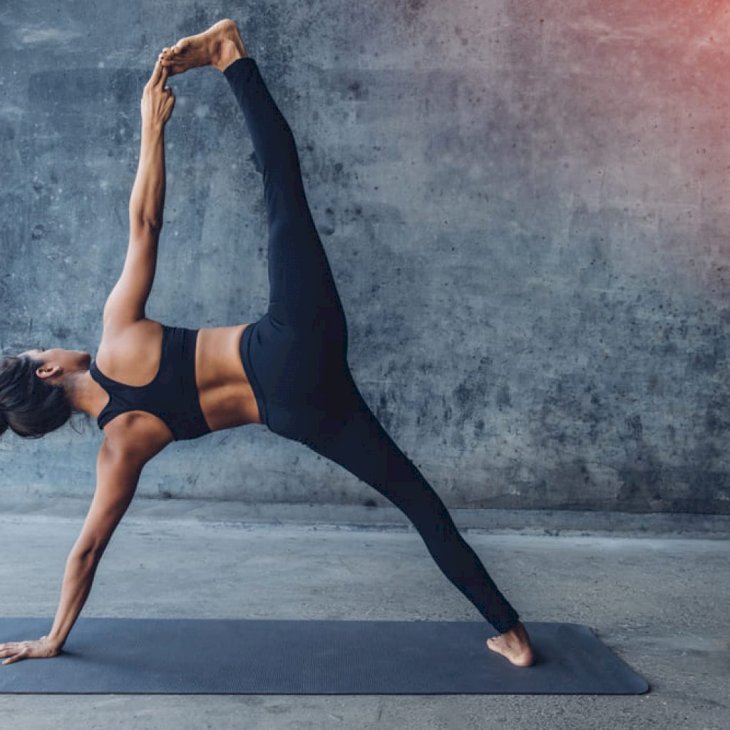 Shutterstock
2. Material
The material your mat is made off will determine its durability, texture, stickiness, and sponginess. The original sticky PVC or vinyl mat is exceptionally durable and can last a decade.
Its sponginess varies depending on the blends of materials used. There are more eco-friendly versions, such as recycled rubber, jute, and organic cotton. If you are allergic to latex, then avoid rubber. Jute and cotton offer less sponginess than PVC.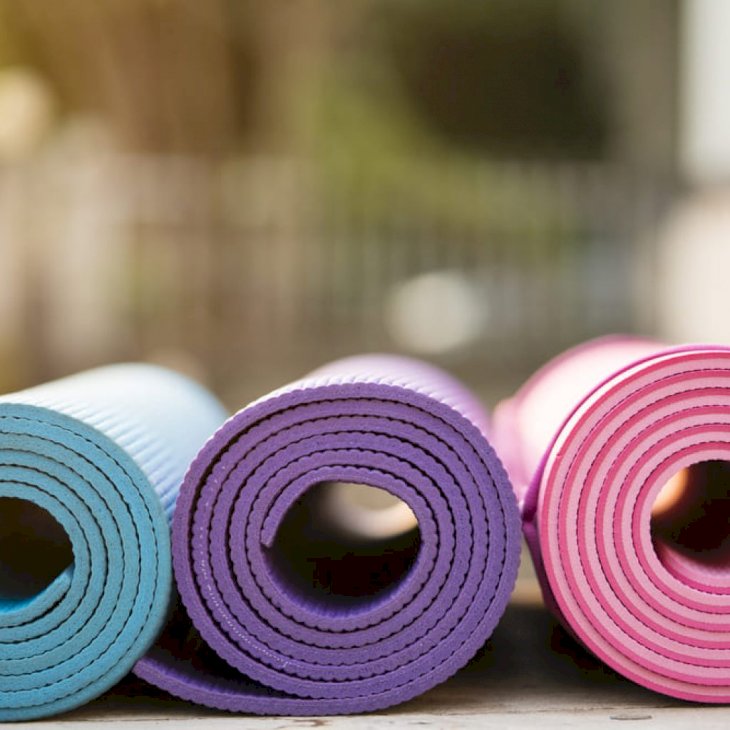 Shutterstock
3. Texture
The texture dictates how much of traction your mat provides and determines how much of slipping and sliding you do. Texture affects the feel of the mat, which also affects your comfort levels.
Whether you want a yoga mat with raised bumps (man-made), roughness(jute), or a softer stickier feel(PVC), there is a yoga mat available. Carefully consider the texture that will suit the type of yoga you intend to use it for.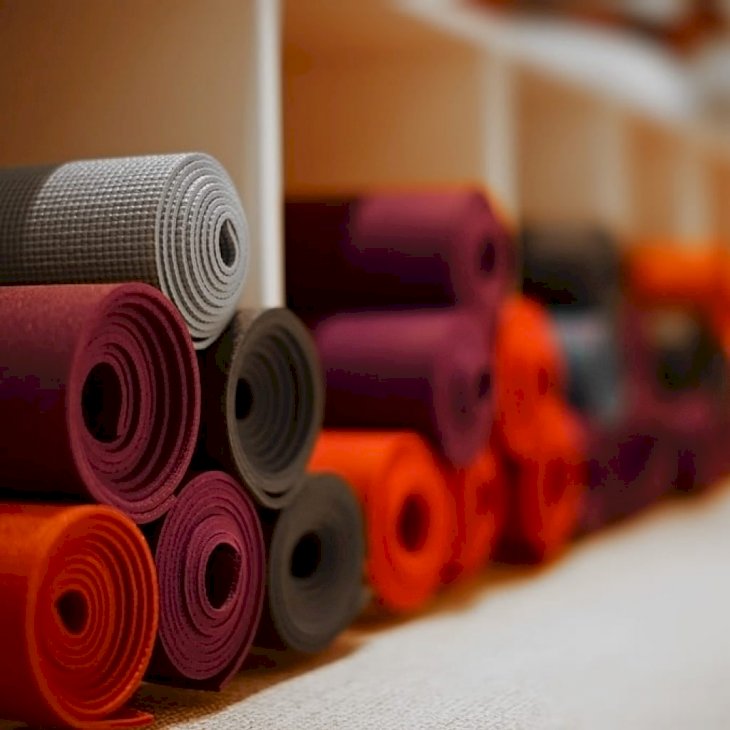 shutterstock
4. Budget
If you are a novice just trying Yoga, the PVC mat is the cheapest option. You pay more for logos, designs, patterns, textures, and thicknesses. The eco-friendly yoga mats are the most pricey.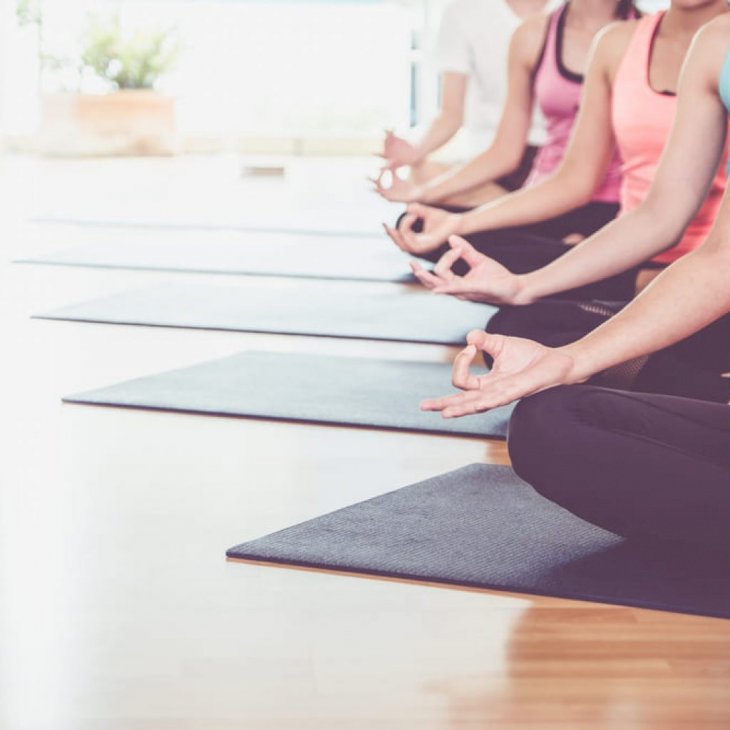 Shutterstock
5. Style
Now that you have chosen your preference with regards to thickness, material, texture, and budget, you have only the style to choose. Look at the color, pattern, and texture. Remember, you will be looking at it during those Downward Dog poses so choose carefully.