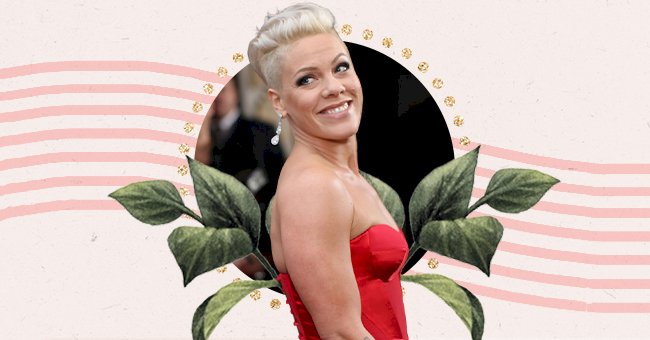 P!nk Offers To Pay Olympic Handball Team Fine
As a woman, it can be impossible to be everything that the world expects you to be and be comfortable in your own skin and happy with everything you are doing. It is a constant battle between what is asked of you and what feels comfortable to you.
This can be seen in every sphere of life, from women's careers to the way that they dress. It is especially apparent in sport, where women are expected to look, act and conduct themselves in a certain way where men have decided what is acceptable.
The Tokyo Olympics recently proved that while we have made massive strides in terms of women's rights, we still have a long way to go.
The Fine
Women in sport are often discriminated against because of how they train, how they participate in their chosen sport, and how they take care of themselves and their mental health following certain pressures that they may face.
In every sport, some challenges and trials will come along with the sport, and the women participating in those sports must face them all along with the daily challenges that women face simply because they are women.
The Olympics is the perfect place to observe this as women like Simone Biles have been discriminated against for taking care of their mental health instead of participating in the final stages of the Olympic Games, and the Norwegian handball team has been criticized for what they choose to wear.
In handball, it is customary for the women's teams to wear bikini bottoms when they play. For the most part, the women abide by this rule and wear bikini bottoms year after year. However, this year the Norwegian women's handball team decided that they were not comfortable with this.
The women decided that instead of wearing bikini bottoms, they would be more comfortable wearing shorts. The shorts were tight-fitting and did not inhibit their or other players' ability to play the game, but the team was still fined for wearing the incorrect uniform.
P!nk
P!nk, who is one woman who has championed women's rights and equality no matter how it has affected her career, was naturally unimpressed by the fact that the Norwegian women's handball team was fined because of what they chose to wear.
She decided that to show the team love and support and let them know that she was proud of them for standing up against sexism, she would pay their fine not to have to worry about it. The $1803,80 fine is quite a large sum of money, but P!nk is more than willing to help because of the cause that it will go toward.
Reactions
Naturally, many people besides famous recording artists were outraged at the fact that women were fined for something that should not have been a big deal and that did not inhibit the players' ability to play their game.
A few people showed their support for the Norwegian team through loving messages and posts on social media, letting them know that they had done the right thing and should be proud of standing up for what they believed in.
Others took to Twitter to show how impressed they were by P!nk's generous offer and the fact that such a huge, worldwide star would use her platform once again for the greater good of women.