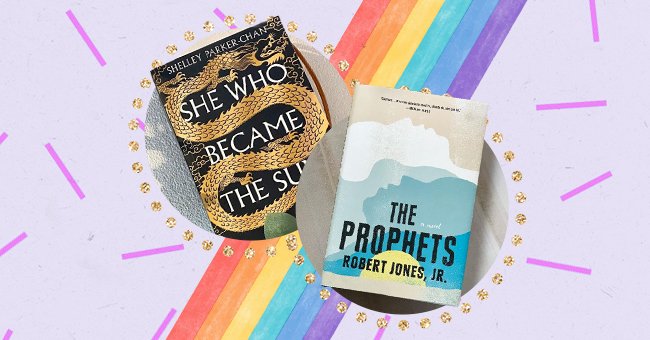 Pride: The Best LGBTQ Books Of 2021
Okay, so 2021 isn't over yet, but we are calling it. There are already some pretty incredible LGBTQ books released this year, and as we settle into Pride, there is no reason not to indulge in some truly incredible stories.
From young adult romances, westerns and even gender-bending 14th-century Chinese warriors, it's safe to say that what 2021 has so far can only get better from here. While celebrations for Pride may look a little quiet this year, why not grab a book or two to transport you as you settle for a quiet night in?
No matter where you lie on the spectrum, we have compiled a list that's got something for everyone. Furthermore, you can find all the books on Amazon, Bookshop, Target, or even Indiebound. So line up your TBR and get reading with the best LGBTQ books of 2021.
The Sky Blues by Robbie Couch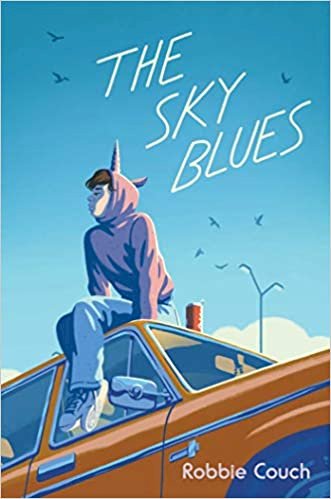 amazon.com
Even if your prom days are behind you, you might like this endearing story about Sky Baker, who has 30 days to ask his crush Ali to prom. The elaborate promposal is set to take place in his small Michigan town. However, Baker's plans are leaked by an anonymous hacker in a homophobic, viral email. Now Baker's classmates flip the tables and his promposal into a mission to expose the hacker.
The Key to You and Me by Jaye Robin Brown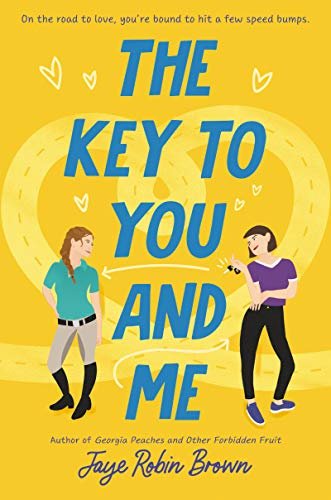 amazon.com
What do you do when getting over a breakup with your ex-girlfriend? Spend your summer at the barn of a former Olympic horseback rider, of course. As Piper continues her lesson, her grandma, who she is staying with, decides to make Piper get over her fear of driving by roping in Kat. On the other hand, Kat suspects that she may like girls, but it takes driving lessons with Piper to find herself falling in love.
Between Perfect and Real by Ray Stoeve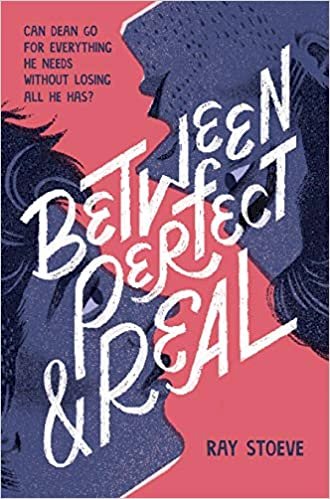 amazon.com
Dean Foster appears to everyone at his school as a lesbian (including his girlfriend), but he knows he is a trans guy. As Foster ponders on coming out in college, he is cast as a "nontraditional" Romeo in a play. When he starts rehearsing the role every day, he realizes he wants everyone to see him as he truly is.
Outlawed by Anna North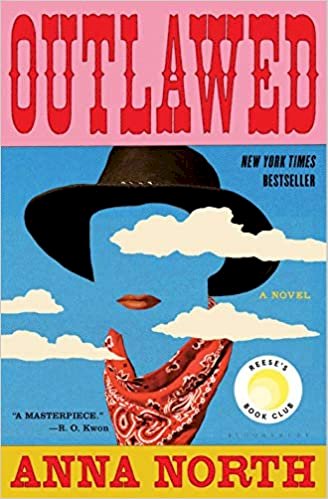 amazon.com
Outlawed follows the story of Ada, who is on the run after she fails to fall pregnant with her husband. In this alternate history setting of the old west, women are tried for witchcraft if they cannot have children. Ada then joins the leagues of a mostly female gang of outlaws led by a charismatic, nonbinary figure known as The Kid.
The Prophets by Robert Jones, Jr.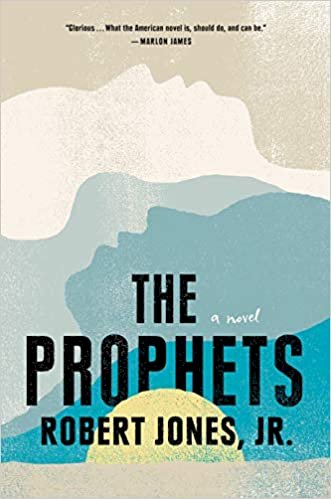 amazon.com
The writing in The Prophet has already drawn comparisons to the writing of Toni Morrison. That alone makes a strong case for purchasing this book, but the story is also worth checking out. The story takes place in the Deep South on a plantation where Isaiah and Samuel, two enslaved young men, form a forbidden union.
Gay Bar: Why We Went Out by Jeremy Atherton Lin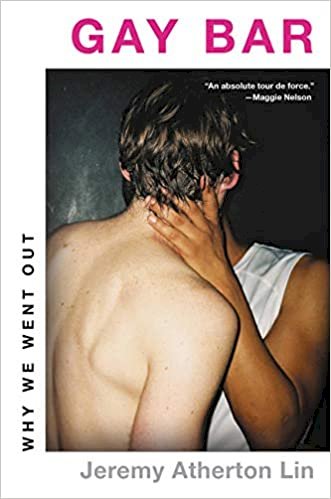 amazon.com
You've probably heard of, been in, planning to go, or have taken someone to a gay bar before. However, do you know the history and the significance of gay bars? In this book, Jeremy Atherton Lin breaks down and analyzes the history of gay bars and the impact their closings may have on the gay community.
Let's Get Back to the Party by Zak Salih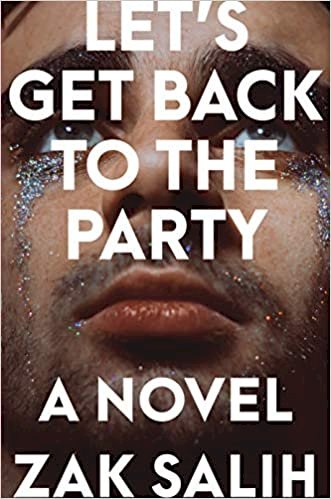 amazon.com
High school art teacher Sebastian Mote is single, lonely, and jealous of his queer students. The reason: they live out of the closet as teens, unlike himself when he was their age. The book is set in 2015, weeks after the Supreme Court marriage equality ruling. When at a wedding, he runs into an old friend Oscar and sees potentials for a second chance at a new life.
Sorrowland by Rivers Solomon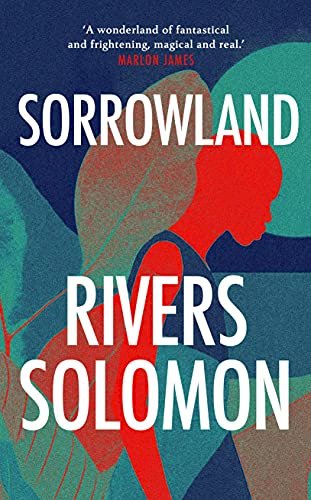 amazon.com
Vern, raised in a cult, is fifteen and pregnant. She manages to escape and sets out on her own in the deep, dark woods. There she gives birth to two boys, Howling and Feral. Together the trio must survive and succeed amongst the wild nature.
Cool for the Summer by Dahlia Adler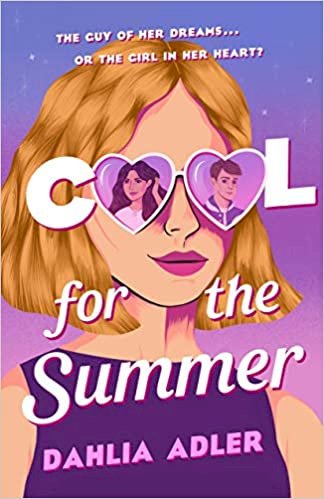 amazon.com
Oh, to be torn between two people who adore you. Larissa spent her summer vacation in the Outer Banks of North Carolina. There, she met and fell for Jasmine. However, returning to her school in New York, she returns to her longtime crush Chase a football heartthrob but surprisingly finds Jasmine lighting up the hallways. When Chase surprisingly asks her out, Larissa is torn between her perfect boyfriend and a girl she cannot stop thinking about.
She Who Became the Sun by Shelley Parker-Chan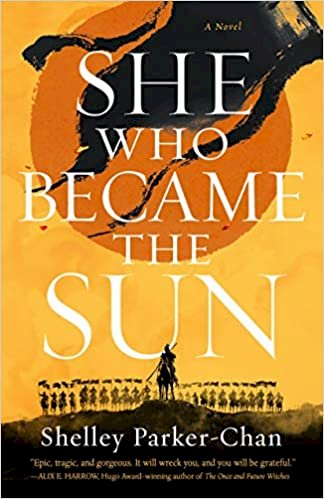 amazon.com
This book is probably going to get compared to Mulan, but is there a greater compliment? Parker-Chan sets an epic stage in 14th century China. Expect dangerous battlefields and a sweeping love story following our heroine whose family is slain. The repercussions of this cruel act give our heroine the impetus to take up her deceased brother's identity and his heaven-mandated fate to be great herself.