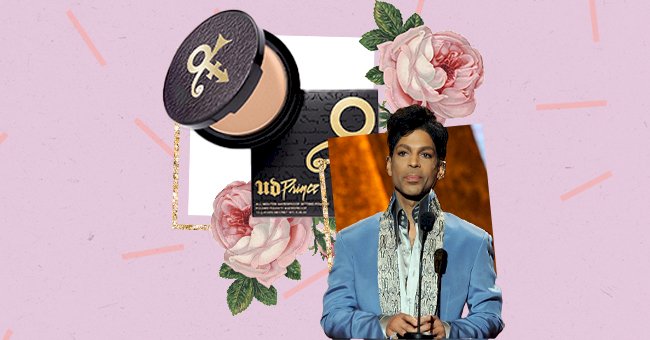 Prince X Urban Decay Makeup Collection Is Coming Soon
Hold your tears, Prince fans. Urban Decay is launching a limited-edition makeup line to pay tribute to Prince.
It isn't the first time that a renowned makeup and beauty brand honors Prince's unique style. Anastacia, Soap & Glory, Too Faced, and NARS have previously debuted eyeliner, lipstick, and nail polish shades named "Purple Rain."
Now, it's Urban Decay's turn. But instead of a single or couple of beauty items, the brand has decided to pay a full tribute to Prince. The late artist's estate partnered up with Urban Decay and created a limited-edition makeup collection.
The collection named Prince X Urban Decay is available to preorder from May 21, and the official launch happens on May 27. The Individual products from the collection will be available on June 6 at online retailers.
One of their Instagram posts about the collection says, "Fearless. Expressive. Transcendent. ?? We're paying tribute to @Prince's artistic genius— from his songs and iconic fashion sense to his personal makeup collection and beauty rituals."
According to a press release done by Urban Decay, the makeup brand worked closely with some of Prince's camp key members, like the creative director Trevor Guy and Prince's muse and friend, the model and dancer Damaris Lewis, who's also the campaign's face.
"We couldn't possibly imitate someone as legendary as Prince, and to compare him to a palette would diminish who he was. It's easy to say why this collection makes sense on the surface – his makeup looks and our shared love of purple – but we did our best to embody his energy on a deeper level."

Urban Decay founding partner Wende Zomnir
The collection includes seven pieces, two eyeshadow palettes (UD's flagship), made with high-pigment, ultra-blendable shades in four finishes and in metallic shades.
Both palettes come with two kajal eyeliners, a liquid highlighter, a waterproof translucent powder, and a multitasking makeup brush. In the palette "Let's Go Crazy," the eyeshadows' hues are purple (obviously) and blue.
The "U Got The Look Eyeshadow Palette" comes with blendable colors in satin, matte, pearly shimmer, and metallic finishes.