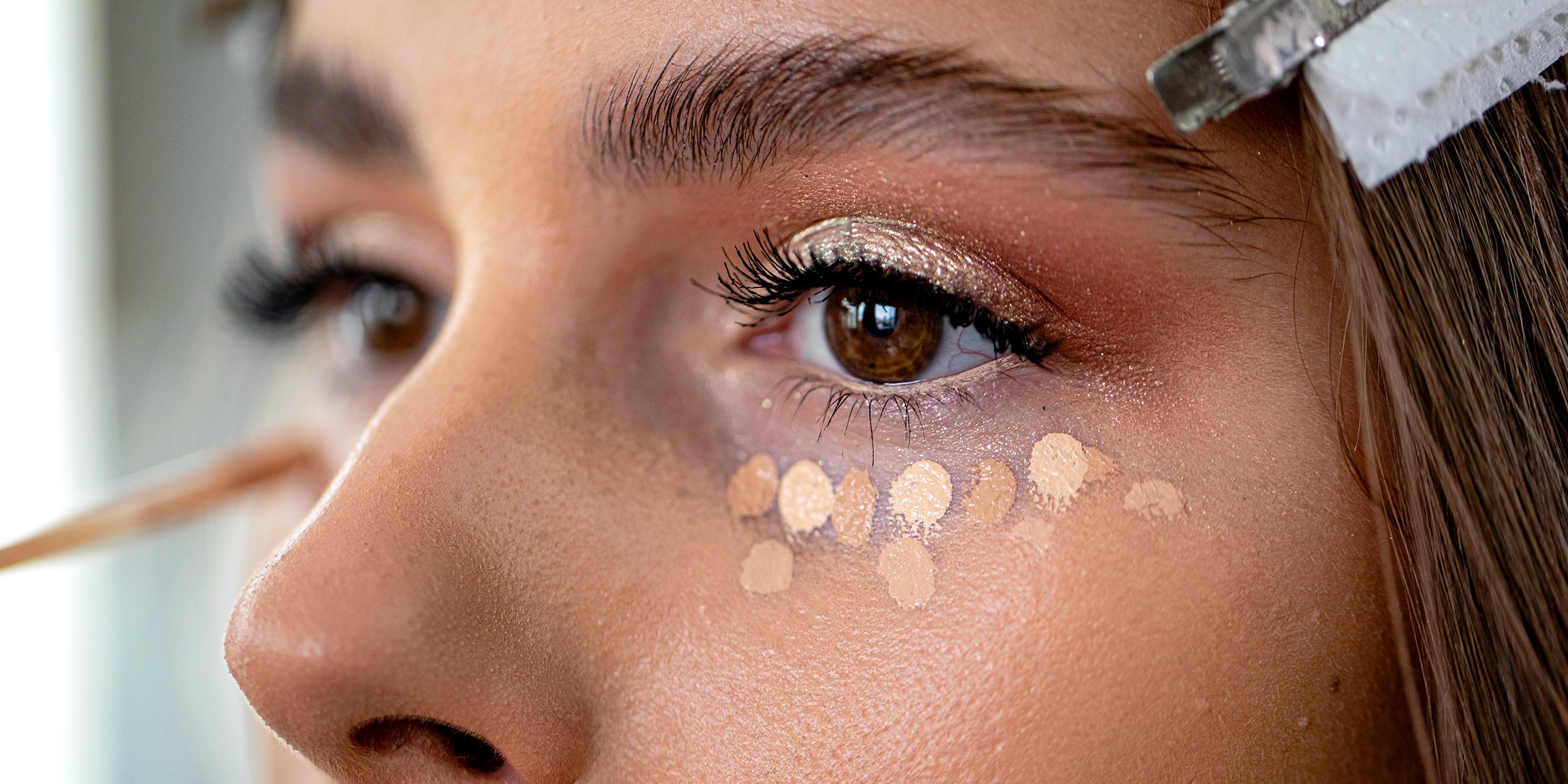 Woman applying concealer. | Source: Getty Images
Pros & Cons of Permanent Concealer - The Procedure Is Not for Everyone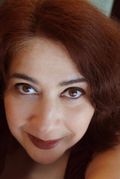 Women haunted by dark shadows under their eyes that make them look constantly tired are now resorting to a new procedure that promises a permanent solution.
Perception and image are everything in the personal and professional aspects of contemporary life. Deep, dark shadows under the eyes convey an impression of sleeplessness, weariness, and lack of energy.
Many men and women resort to layers of cosmetics -- concealers, foundation, and face powder to erase the dark pigmented shadows under their eyes. Now a new procedure called Permanent Concealer is gaining traction, but it may not be as permanent as it sounds, and it may not be suitable for everyone.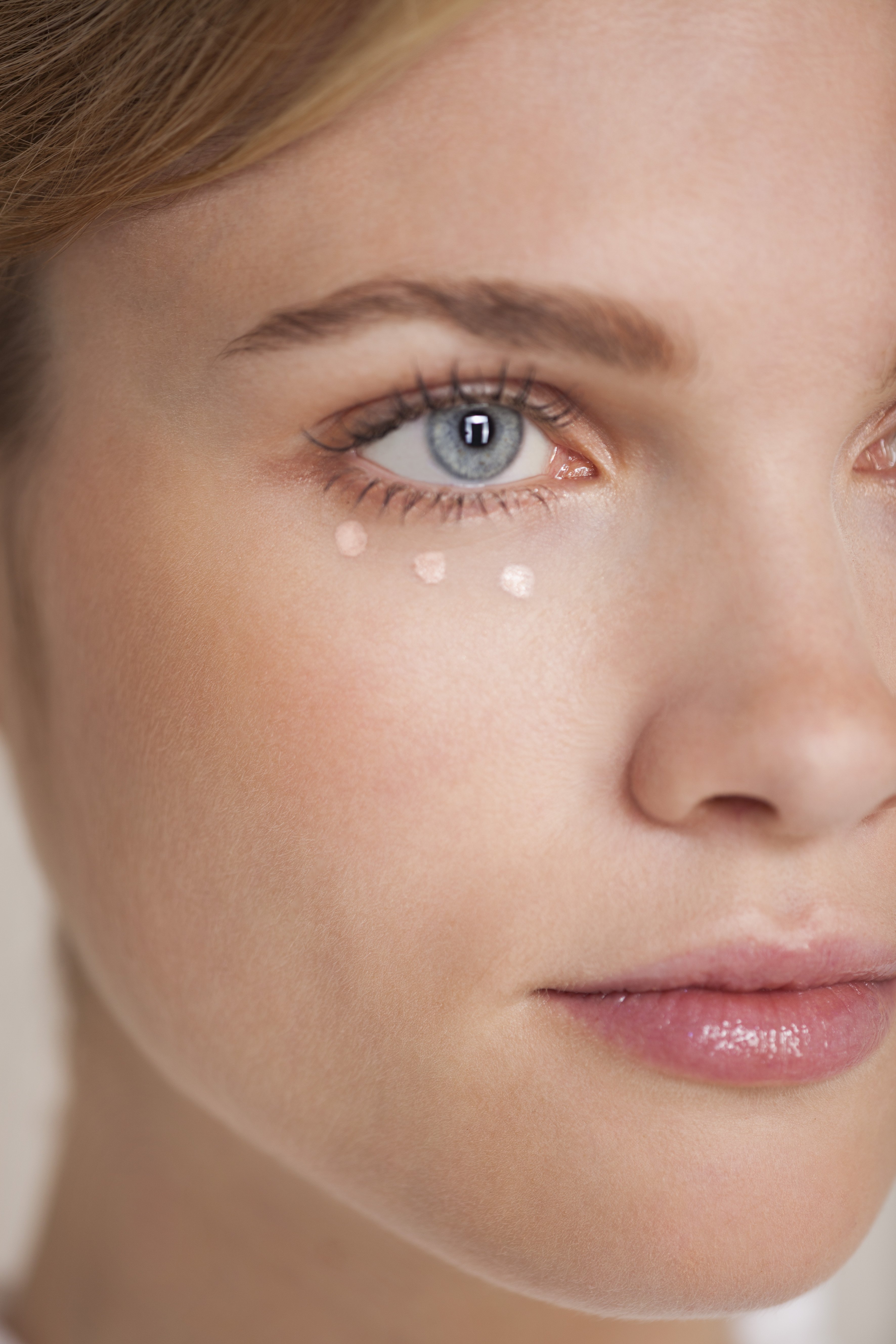 Woman applying concealer. | Source: Getty Images
From time out of mind, women have been combating those dreaded under-eye shadows in a variety of ways to get a more even skin tone: cucumber slices soaked in milk, cold tea bags, and of course, concealer, a lot of concealer.
Patients can expect swelling, discoloration, and in some circumstances, scarring, bruising, and even an allergic reaction to the pigment.
With tattoo-like procedures becoming common in the cosmetic world, such as eyebrow, eyeliner, and lip liner tattoos, not to mention micro blading, it was inevitable that permanent concealer would join the list. Permanent concealer procedures are applied to facial scarring; now those panda eyes are on the list.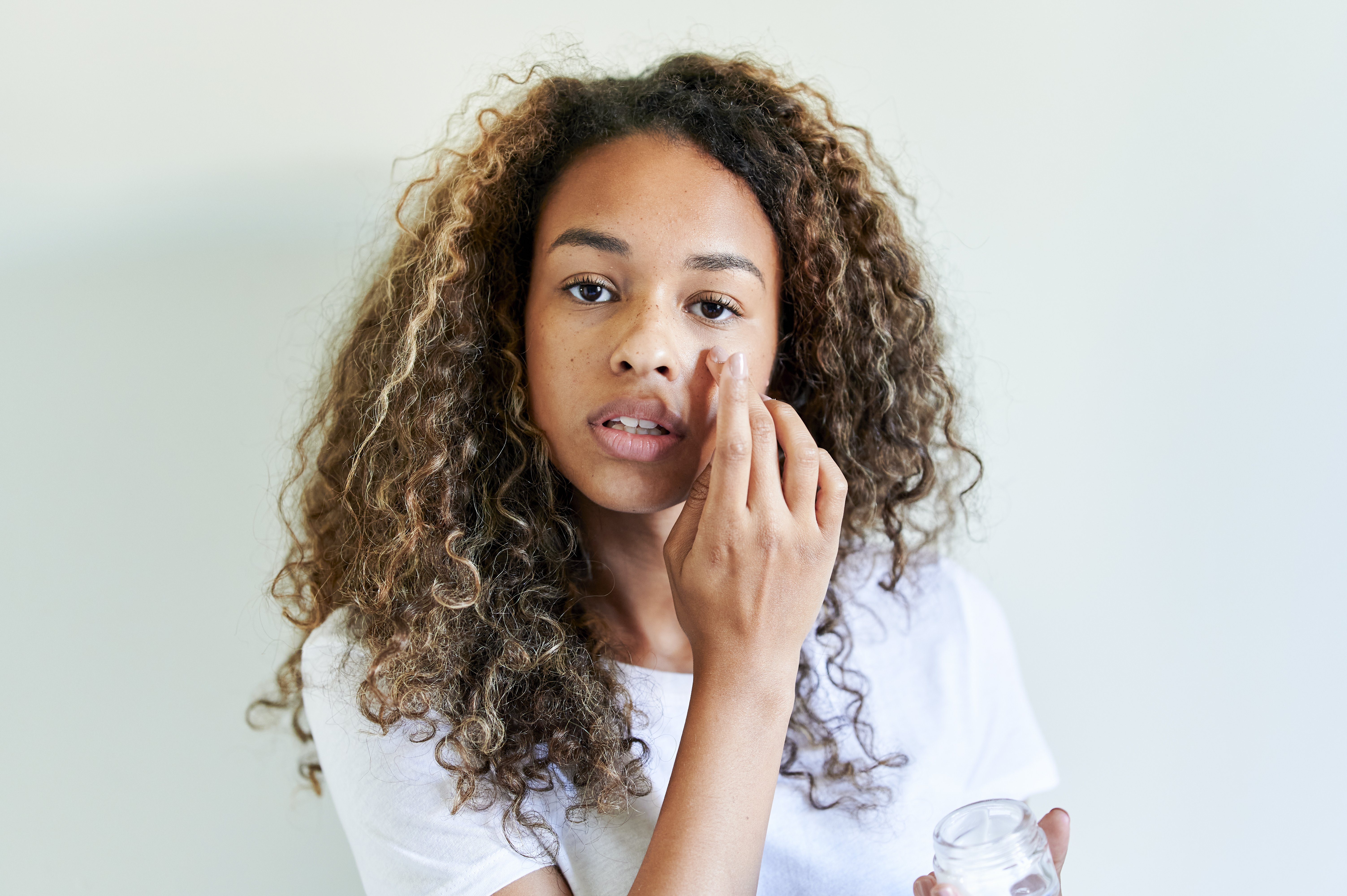 Young woman applying facial cream. | Source: Getty Images
The Permanent Concealer Procedure
Brazilian tattoo artist Rodolpho Torres first developed a permanent concealer. Torres has been applying skin-toned pigments to correct scarring, aid the reconstruction of women who have undergone mastectomies, and eradicate stretch marks.
Now he's developed a new micro-pigmentation technique for the delicate under-eye area. The first step of the procedure involves the creation of a pigment that matches the clients' skin tone exactly.
Torres then applies the pigment as a tattoo to the thin layer of skin above the area discolored by blood vessels and underlying dark tissue. He explained:
"It's not micro pigmentation, it's a tattoo. You can live a normal life and expose it to sunlight knowing that your skin will not become stained."
Permanent Concealer Is Not Permanent
However, permanent concealer is not that permanent. The pigment will last for two to three years before it needs to be touched up, and since it is a tattoo and the color is applied with needles to a particularly sensitive area of the body, it is painful.
People may ask how painful it is, and the answer is, a little more painful than a tattoo on other areas of the body where the skin is naturally thicker. A technician will apply a topical anesthetic to the very thin, sensitive under-eye area before tattooing, but discomfort is inevitable.
Permanent Concealer Is Not for Everyone
Permanent concealer applied by qualified technicians under sterile conditions is reasonably safe. Still, because it is such a sensitive area, there can be some swelling and, like any other tattoo, a risk of infection.
Some doctors feel that infection so close to the eyes can place sight at risk. Also, our skin color changes according to the season and as we age, but the injected pigment won't, so the cosmetic results may not be what the patient expected in the long term.
Patients can expect swelling, discoloration, and in some circumstances, scarring, bruising, and even an allergic reaction to the pigment that will be more or less severe depending on the person's sensitivity. Older women should avoid the procedure because their skin is looser and more fragile.
The Skin Needs to Heal After the Procedure
After the procedure, the recommended precautions should be taken, such as keeping the area clean, applying an ointment or an antibiotic cream, and staying out of the sun until the skin has healed. After the skin has healed, sunblock should be used on the face to prevent skin tone differentiations from the applied pigment.
Permanent concealer is a new procedure, and it may be trendy, but there are some contraindications and safe alternatives. Before jumping on the bandwagon, it is advisable to wait and see the long-term effects of the procedure.
Cosmetic work is not for everyone, including Pink, who previously spoke about her aversion to body-altering procedures. Even though the singer won't mind her nose being different, she prefers aging naturally, even if it feels a little "weird."
The information in this article is not intended or implied to be a substitute for professional medical advice, diagnosis or treatment. All content, including text, and images contained on WomanlyLive.com, or available through WomanlyLive.com is for general information purposes only. WomanlyLive.com does not take responsibility for any action taken as a result of reading this article. Before undertaking any course of treatment please consult with your healthcare provider.