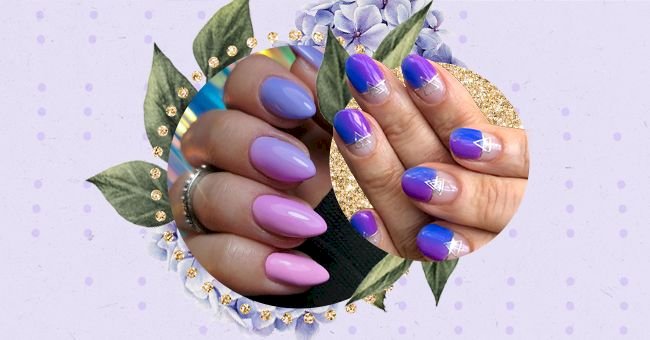 Purple Nails Are The Color To Try In 2021
While the color purple may dredge up images of the eggplant emoji, purple is a pretty fantastic nail color trend to try. From the softest lilac to a jewel-toned sheen, purple nails should be on your to-do list.
Therefore, if you are interested in the trend and wonder what the girls are doing, look no further than this article. Here you will find ways you too can rock the purple polish trend in a variety of fascinating ways.
Can't make salon appointments? Don't worry. Take a snapshot of your fav style and give it to your nail artist for an at-home appointment. However, if you want to provide these styles with a little D.I.Y spin, go ahead. Whatever you do, consider trying out this 2021 purple nail trend.
Purple Sheen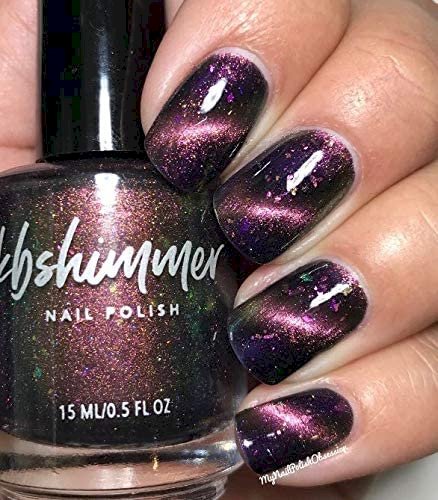 Think sparkles. Whip out a shimmery purple for application all over your nails for one hell of a statement look. For a velvety finish, try out magnetic nail polish. This textured look will catch the light for a luxe feel.
Not a fan of the magnetic look, but want to try out some purple sheen? Try duo chrome. A duo chrome look will give you an instant city chic, retro look. Moreover, you can purchase glittery purple to achieve some funs sparkly curtain tips.
Purple Tips
On the topic of tips, french manicures are back with a vengeance. However, this classic manicure did get an upgrade. Talk of flipping and reversing it, french manicures are now a winner takes all trend. We've seen neons, reverse french, but our fav is the pale purple tip.
Instead of a white tip, choose a pale lilac tip for a youthful look. If you lean toward bolder looks on your nails, consider having your tips designed as sweet pastel flames. Also, the purple will stand out more on nude nails for a lovely contrast effect.
Shades of Purple
Take the purple trend to the max with an all-over purple nail look. For our bold ladies, wear shades of purple on your long coffin or almond nails. Add some jewels on your nail bed to amp up the look.
Shades of purple also look incredible on short nails. Get them cut down to your nail shape or if you feel a little experimentative, shape your nails into an almond cut. The success of this look lies in the finish so go full glossy or matte.
Purple Clouds
This has to be our fave. It's fun, its whimsical, and reminds us of Ariana Grande. What's not to love? Now, this look may be a little hard to try out on your own, so consider bringing in an artist to help. Botched nails are a no-no.
You can go about this look in two ways. First, make sure your nails are a nice pastel purple. Add some cotton candy white clouds on top, and voila. Whimsical. Alternatively, weave the purple into the clouds and add some silvery stars jewels for a romantic look.
Purple Negative Space
Negative space is not going anywhere any time soon. What we love about the trend, though, is that it embraces all colors perfectly. For our artsy babes, pay homage to your modernist musings with some purple nail art.
Add deep purple stripes or lilac drops, circles, or triangles. The options are endless. However, what we love the most about negative space nails is simplicity. You can do it yourself with minimal effort. Remember to start with clear nails and finish with a topcoat.