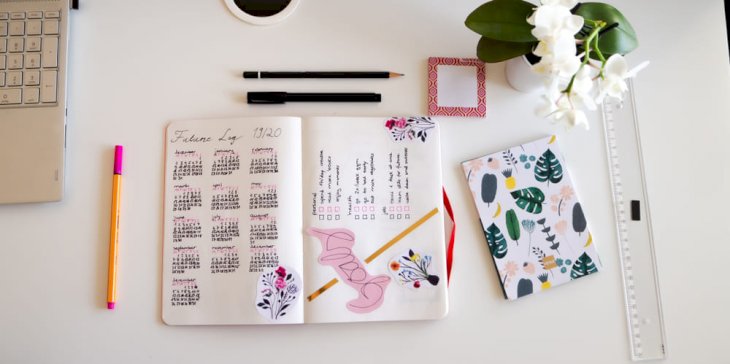 Quality Stationery: Just Pretty or The Key Productivity
With an app for everything, it's easy to forget the importance of notes, diaries, and stationery. Studies have proven that writing something down is more likely to be remembered as it becomes ingrained in your mind.
From scribbling a quick note to diarising an important event, there are many steps you can take to improve your general productivity levels especially if you have the right stationery. Here is a look at five pieces of stationery that promise to increase your productivity.
1. Desk Planner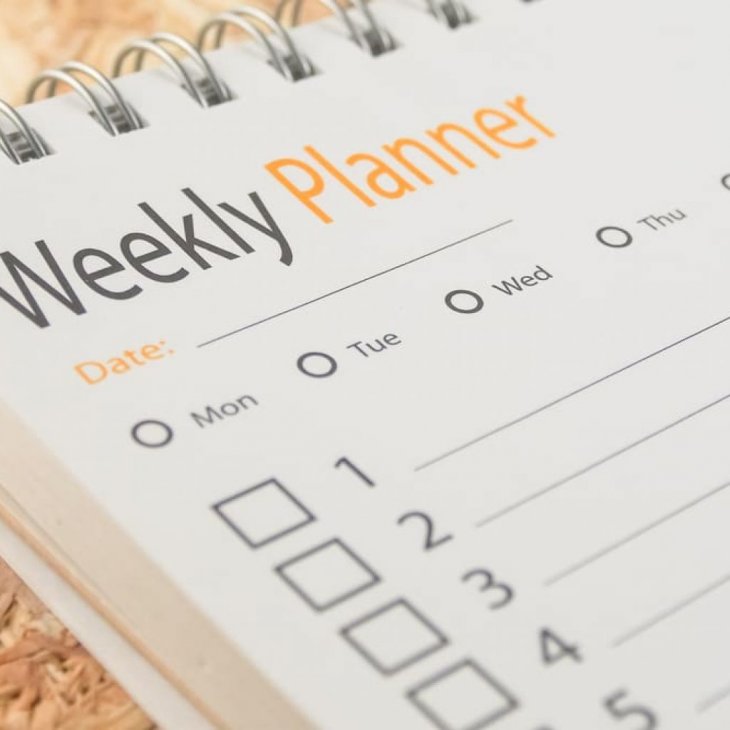 Shutterstock
Sometimes staying on top of everything can be extremely difficult especially if you have a packed schedule. A great way to keep track of all your commitments is to use an A3 Weekly Planner.
Writing down all your tasks for the week on the planner commits them to memory. It also ensures that you see it every day. The planners usually also have enough space to color-code, make notes, stick post-it notes, and mark off which tasks are completed.
2. Basket For Desk Items
Sometimes you lack productivity not because you don't have the tools you need but rather because they need to be reorganized. Keeping your workspace simple, neat and uncluttered can help keep your mind focused.
Invest in containers and organizers like the Ilario desk tidy to avoid clutter building up on your desk. Use a pencil case or pen holder to hold your stationery so you don't need to look everywhere for it.
3. Bullet Journal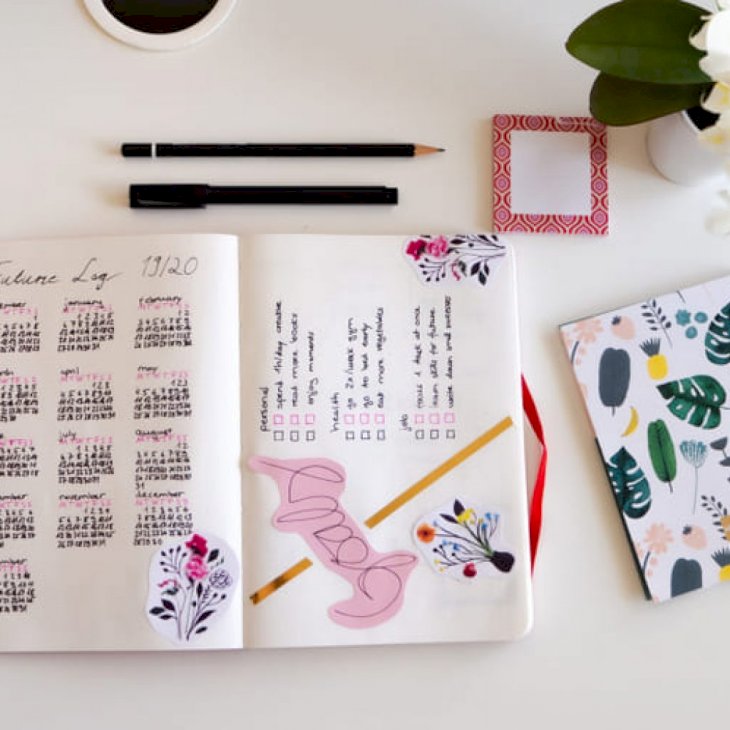 Shutterstock
Notebooks are the perfect item to carry with you to ensure you can jot down anything you need to remember. There are many different ways to effectively use notebooks including everything from jotting down information to writing down budgets and plans.
Bullet Journaling, in particular, is a great way to keep an in-depth eye on everything you need to in one book. Using bullets, symbols, and headings it can easily be tailored to suit your personal needs.
4. Color Pen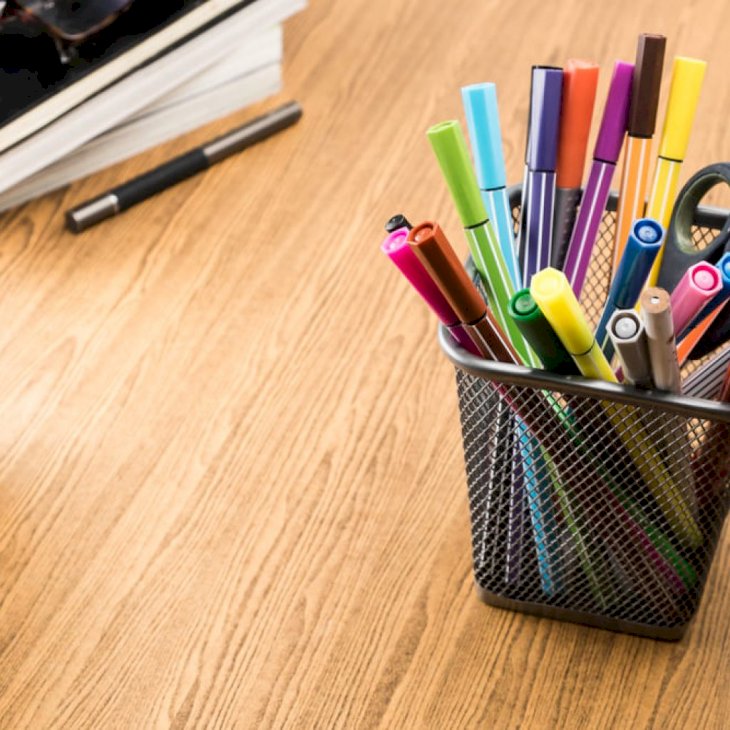 Shutterstock
Remember back in school when we all wanted to use as many colors as possible to make our notes look fun and interesting? Well, rainbow pens should still be part of your daily essentials.
Aside from making your schedule more eye-catching, it has been proven that certain colors can help you remember information more clearly. Make yourself a color-coding system and rank your tasks from urgent to less important to help yourself stay focused.
5. To-Do List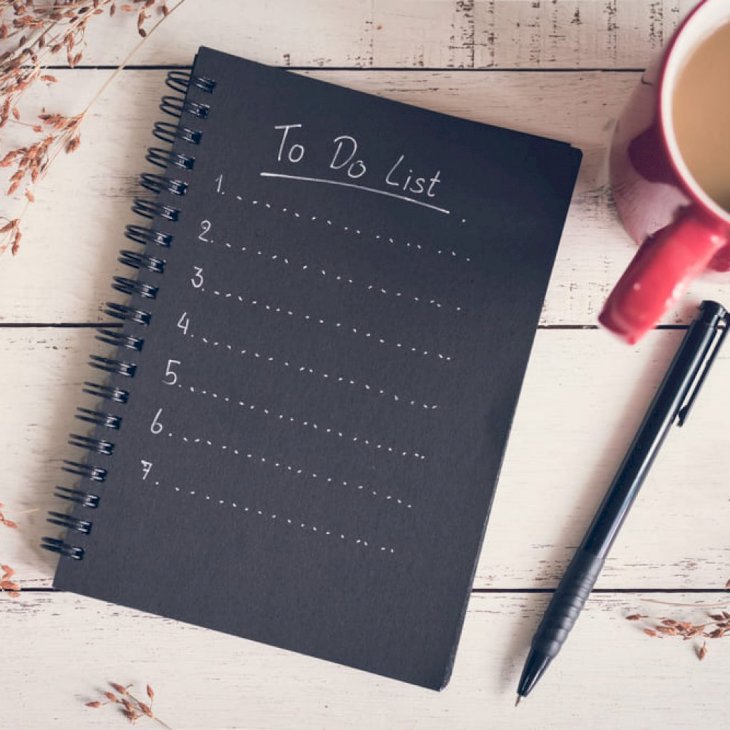 Shutterstock
Lastly, have a dedicated notepad for lists such as grocery lists or things to do. Personally, I like one with a magnetic back so I can keep it on my fridge.
Keeping it on the fridge means I won't forget to add items I realize are finished while I'm cooking or cleaning. Using a small notebook to make a to-do list will also ensure tasks won't be forgotten either as you can jot them down immediately.