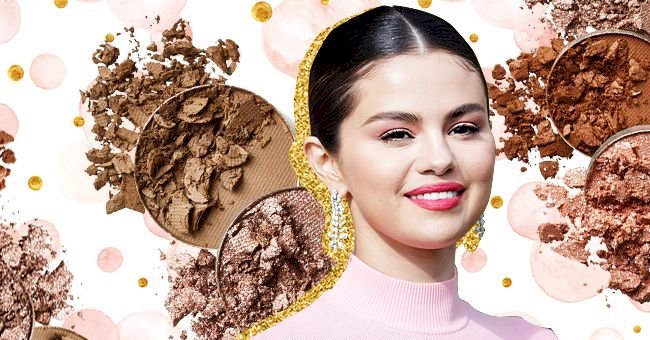 Rare Beauty: A Guide To Selena Gomez's New Makeup Line
After releasing her Rare album in January, Selena Gomez revealed that she would be launching a makeup brand called Rare Beauty. While many celebs have entered the beauty space, Gomez's brand stands out.
The stunning singer was adamant to create a brand that is far more than just another celebrity beauty brand. She revealed in February that she had been working on a "special project for two years."
Selena revealed that she actively took part in the process of creating her products and curating her line. The brand finally launched on September 3, 2020.
The Meaning Behind The Name Rare Beauty
Since the brand's name echoes Selena's album, fans speculated that there is a deeper meaning to the name. When asked, Selena revealed that the album served as a diary of the last few years of her life.
As a result, many fans believed the album addressed her her past relationships and struggles. As for the brand name, it seems that Selena is aiming to ensure that everyone learns to appreciate their own beauty.
Selena's Vision
Selena grew up in the spotlight and experienced the harsh beauty expectations of the world first hand. As a result, she is now adamant to use her platform and brand to break down the unrealistic standards of the beauty world.
"Beauty doesn't have to be defined by a like or a comment, or your body. The whole time we were creating [Rare Beauty], we were always under the notion that this was going to be also about mental health and creating a safe place for people to connect."
The Rare Beauty Impact Fund
Launched before the brand, The Rare Impact Fund was revealed on July 22. The fund that runs in conjunction with the brand aims to raise money to make mental health services more accessible.
"Our goal with the Rare Impact Fund is to raise an ambitious $100 million over the next 10 years to help increase access to mental health resources. How? Starting with our very first sale, 1% of annual Rare Beauty sales will go directly to the Rare Impact Fund. But that's not all. We're committed to raising funds with numerous philanthropic partners to reach our goal. The Rare Impact Fund will help support the local, national, and global organizations that have a direct impact on the well-being of this amazing community."
The brand also decided to establish the Rare Beauty Mental Health Council. The council is made up of leading mental health experts and professionals.
The aim of the council will be to "steer our impact efforts." Gomez's main goal is to "challenge the idea that mental health and beauty can't coexist."
To do so, the team aims to raise $100 million with the Rare Impact Fund. The fund will provide support to local, national, and global mental health initiatives focusing on underserved communities for at least 10 years.
"Mental health is so connected to different things, and I believe that there are a lot of people who may not understand that. Beyond giving access to so many different shades and colours, I want people to feel like they have a community to turn to and resources that are helpful to them."
Products Offered By The Brand
Living up to expectations, the brand took a rare approach to their product launch. Instead of opting for typical items like an eyeshadow palette, Rare Beauty launched with forty-eight shades of foundation and concealer as well as non-clumping mascara and Optimist Illuminating Primer.
They also released a Soft Pinch Liquid Blush, Gratitude Dewy Lip Balm, and Lip Souffle Matte Lip Cream. To complete their line, the brand also launched the Positive Light Liquid Luminizer, Brow Harmony Pencil & Gel, Perfect Strokes Matte Liquid Liner and the Always an Optimist 4-in-1 Mist that features niacinamide and hyaluronic acid.
Where To Buy Rare Beauty?