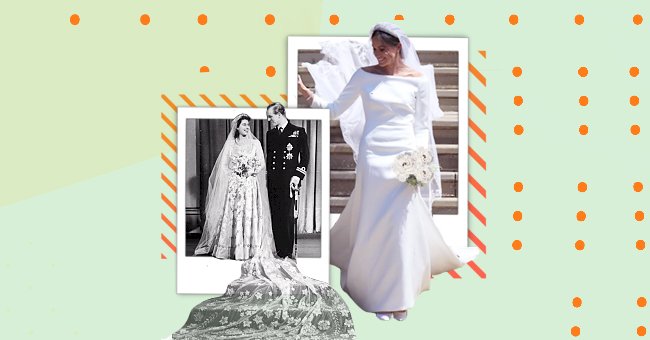 Rating Royal Wedding Dresses From Most Expensive To Least Expensive
The wedding dress is a top prority for many at their weddings, And while weddings are notoriously expensive, when you're a royal however, budgets are sure to match.
Weddings are momentous occasions and budgets are likely to run just as high as the expectations of the perfect day. With all that goes into meeting these expectations is the wedding dress coming in high on the list of priorities for the special day.
"Hello!" reports that according to "Brides", the average couple budgets around ten percent of their wedding funds to the bridal gown but the royals arent exactly the average. From Queen Elizabeth to Kate, here's a list of weddinhg dresses from order of most to least expensive.
Queen Elizabeth lll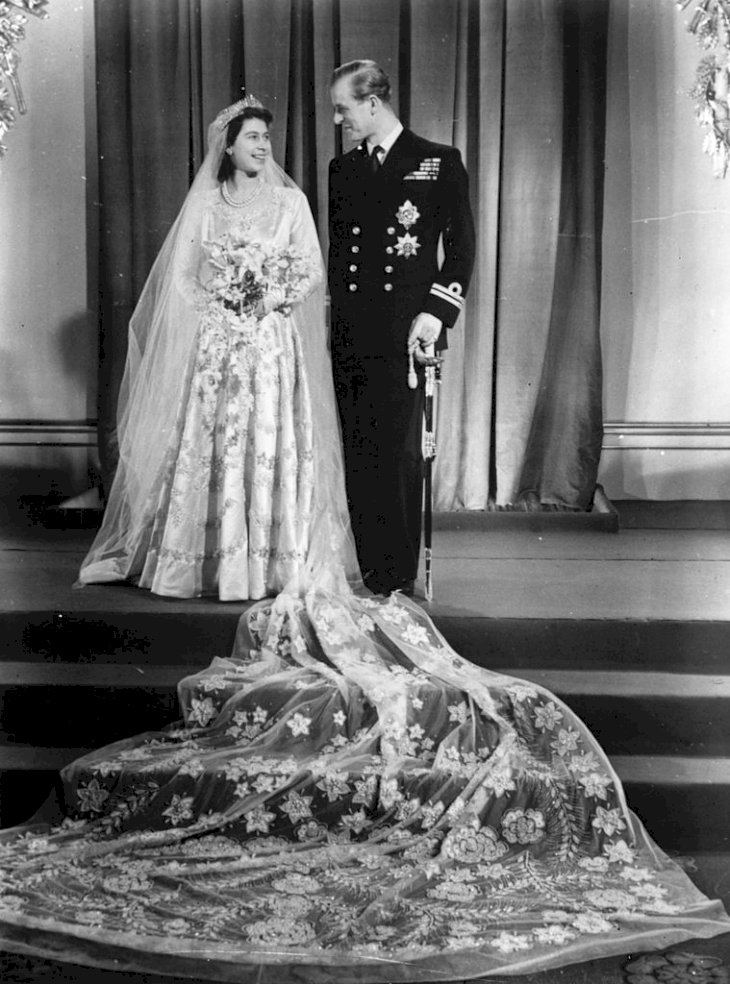 Getty Images
The queen's gown was designed by Norman Hartnell using Chinese silk, a tailored bodice, and a fifteen-foot long train. It was embellished in pearl and diamante-encrusted starflowers, roses, and jasmine blossoms.
Sarah Ferguson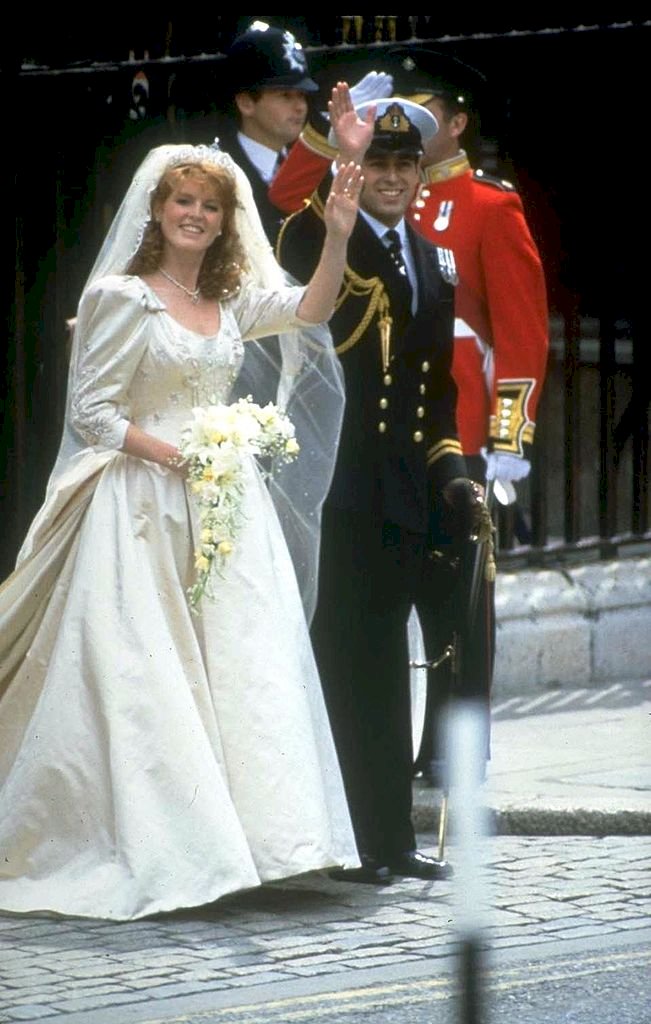 Getty Images
Cost: Believed to be £35,000
To her nuptials with the Duke of York, Prince Andrew, Sarah Ferguson wore a ivory duchesse satin created by Lindka Cierach. The seventeen-foot-long train had the letters 'A' and 'S' embroidered on in silver beads.
Meghan Markle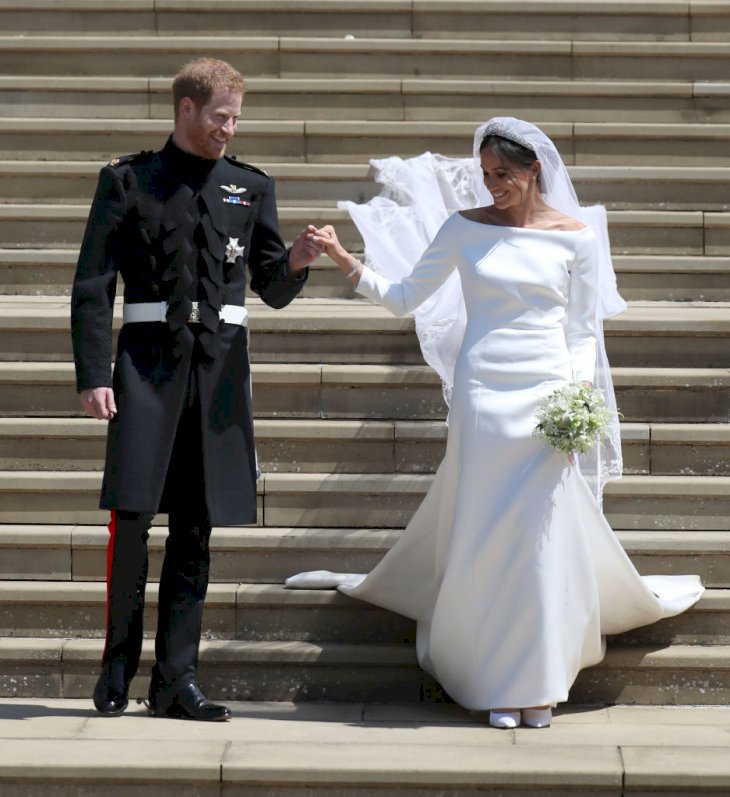 Getty Images
Cost: estimated at £110,000
Paid for by the Duchess of Sussex herself, according to "Hello!" The Givenchy dress with it's sixteen-foot long veil took the makers spent around thirty-nine hundred hours hand sew.
Princess Diana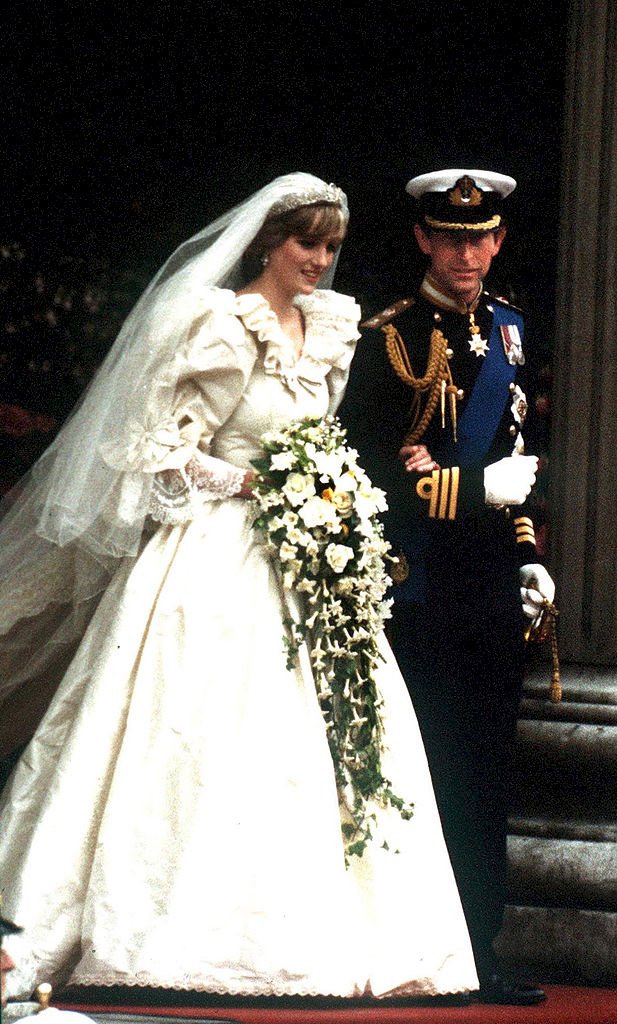 Getty Images
Cost: Estimated at £151,000
According to "Marie Claire" Diana's wedding to Charles cost Approximately $100 to $157 million when adjusted for inflation (USD $70 million to $110,000). Making the wedding the most expensive of royal weddings, they report. Diana's twenty-five-foot train is also said to be the longest in royal history.
Princess Eugenie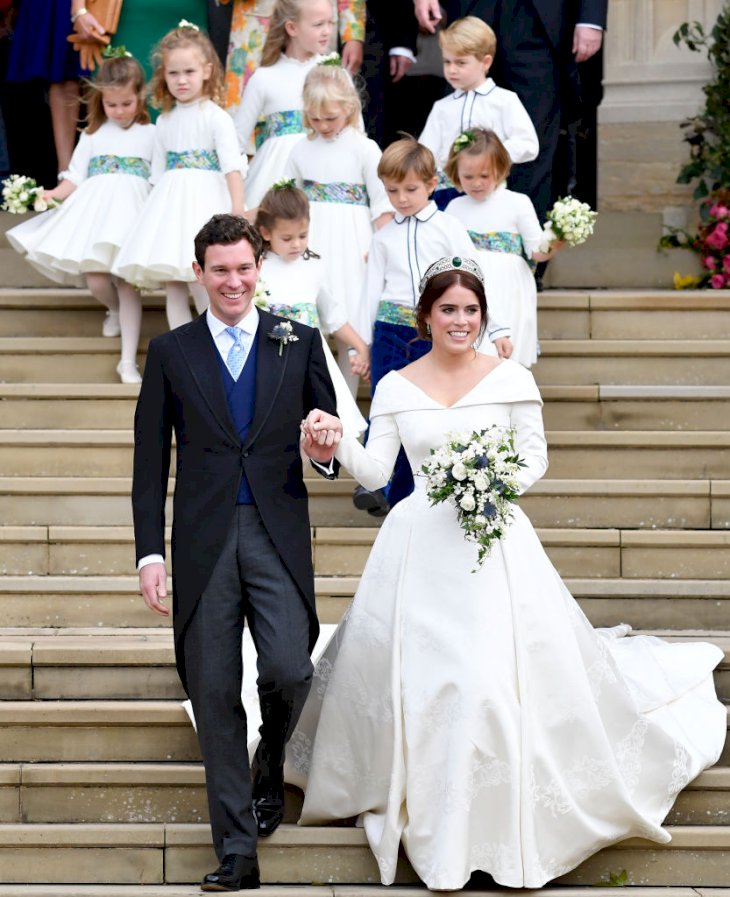 Getty Images
Princess Eugenie married Jack Brooksbank in 2018 in gown by British designer Peter Pilotto and Christopher de Vos. The proncess went for an open back design which showcased a scar from her scoliosis surgery.
Kate Middleton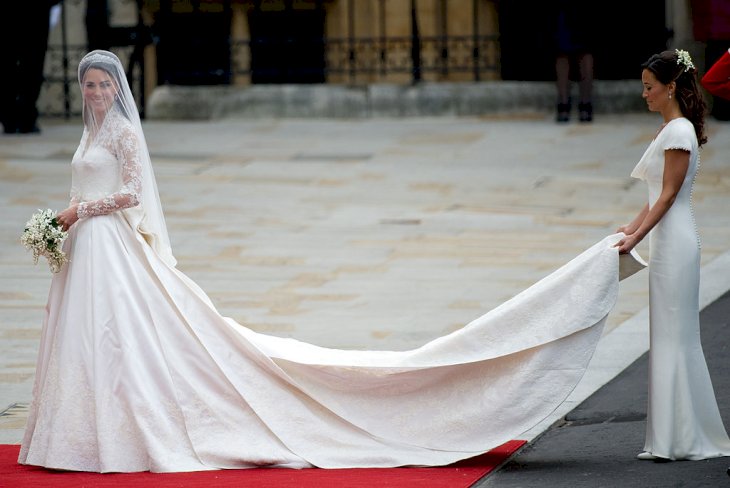 Getty Images
While Kate's wedding to Prince William cost a heft penny, most of the budget was allocated to security but Kate gown cost a lot of the remainder. According to "OK" Kate designed the gown alongside Sarah Burton who worked for Kate's favorite go-to Alexander McQueen.
Queen Letizia of Spain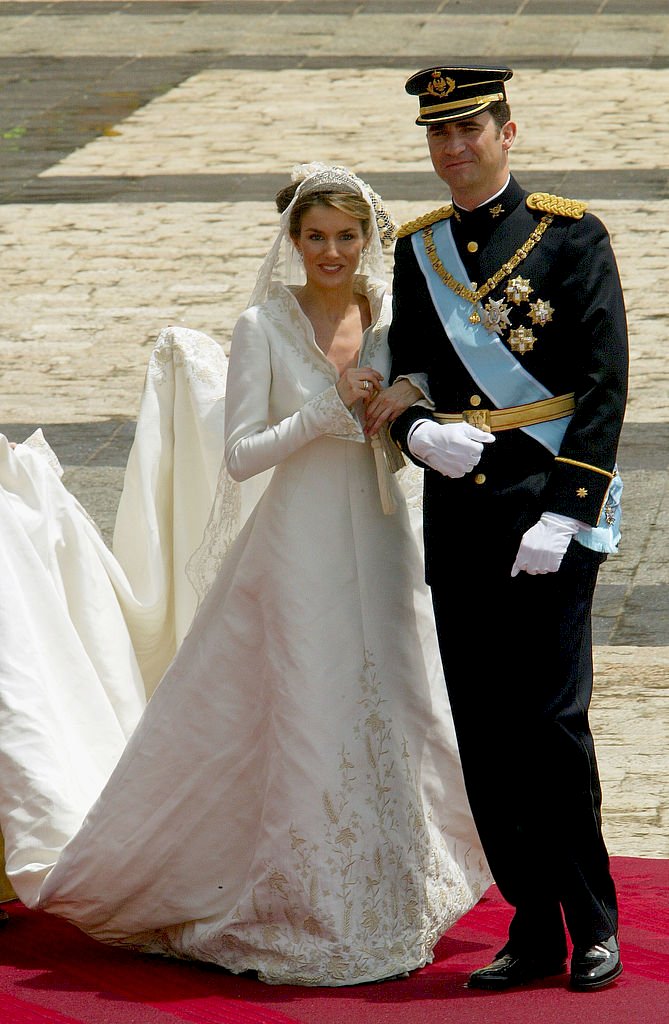 Getty Images
Cost: £6million (USD $8 225 610,00)
The ever-stylish Queen Letiziah of Spain comes in at the top of the list of most expensive gowns with a gold embroidered gown designed by Manuel Pertegaz.