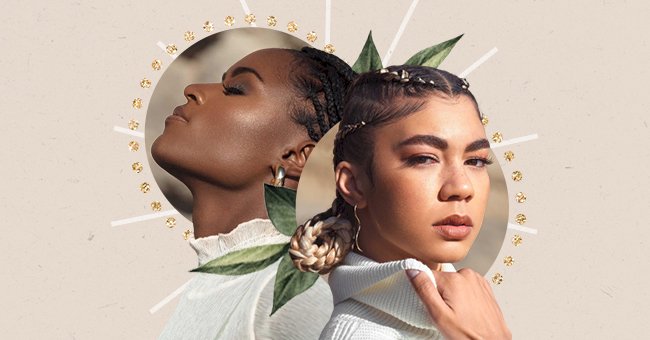 Rebundle: The New Hair Braiding Products Worth Checking Out
Rebundle tagline "more comfort, less waste" fits the brand's mission perfectly. The brand offers an unprecedented alternative to hair braiding products.
Last year, "Refinery29" noted that the synthetic wigs are "composed of ultra-fine strands of plastic" along with other non-biodegradable materials that contribute to growing landfills. Additionally, the low price of hair resulted from the exploitation of laborers, who are often women of color.
Not only does the use of the usual go-to fiber for hair extensions raise questions around sustainability and ethics, but many people have reported irritation because of the hair. One of them was Ciara Imani May, who told "Allure" after researching and found this article that revealed the materials used to produce synthetic hair. May was prompted to act.
Rebundle
This realization and wanting to create a sustainable alternative resulted in May creating her line called Rebundle. While there's a wide selection of brands that sell traditional kanekalon hair, Rebundle reimagines the process of producing hair extensions, offering an all-natural solution.
The brand creates its hair extensions with hairs made from banana fibers instead of plastic — the first of its kind in the U.S.
Furthermore, Rebundle also offers to recycle for customers where they can send in synthetic bundles after taking down their protective style, and Rebundle ensures it's properly processed.
The Ingredients And Materials Used
The internationally sourced banana fibers used to make the hair may have a less silky texture to plastic but once braided, the end product looks mostly similar. It is also versatile. Users can cut the hair, dye it, style and manipulate it like any other hair.
Rebundle offers three colors of braiding hair — black, blonde, and brown. Each priced at $20 per bundle, which is more than much other plastic, synthetic hair, but less than a typical bundle of virgin, human hair.
May Talks About Rebundle
May highlights that scalp irritation that occurs from contact with some of the toxic ingredients in typical synthetic hair is "just the beginning."
The founder points out that some of the ingredients in plastic, synthetic hair can also affect your "central nervous system, your reproductive system, and are listed as carcinogens."
"We have been conditioned to think that a lot of things that are actually unhealthy are normal."

New York City-based, dermatologist Elyse Love explains to "Allure."