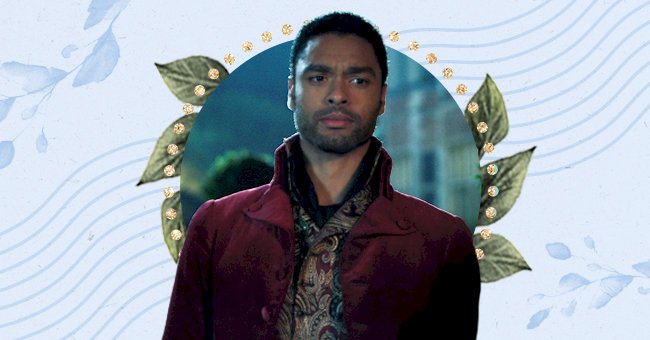 Regé-Jean Page Explains Departure From 'Bridgerton' Cast
Since 'Bridgerton' came out, it has been all anybody could talk about. We can't open social media or pass a billboard or even read a magazine without seeing some kind of 'Bridgerton' news in there.
Recently, it has been announced that season two of 'Bridgerton' is set to hit our screens via Netflix very soon. The fans have been over the moon excited to see their favorite cast of royals on screen again.
However, not all of the cast is returning, and one actor's departure has people all over the world upset.
The Duke
In season one of 'Bridgerton,' we saw Rege-Jean Page take on the Duke's role handsomely (pun intended). He stole the hearts of many with his quick wit and good looks. We were rooting for him and Daphne to get together for good.
Everybody had a crush on the Duke, and it was challenging to find someone who wasn't at least a little bit attracted to him, whether it be for his charming good looks or his humor and intelligence in the show.
Page will not be returning for Bridgerton's second season, though, and many people worldwide are gutted that we will have 'Bridgerton' sans the Duke. Kim Kardashian even took to the post announcement on Instagram to comment, "Wait!!! WHAT??"
The Reason
While the world is wailing that the Duke will not be back for season two, there is a good reason behind the fact, no matter how many people do not want to believe it.
Page has announced that he is leaving the 'Bridgerton' cast and will now take on the role of the fan along with the rest of us. He said that he was introduced to the show knowing that he would have a one-season arc. His role was only meant to fit in the beginning part of the show. The middle and the end can go on without him.
Page confirmed that the show was introduced to him with a beginning, a middle, and an end and said that viewers could be 'tied in emotional knots' because they know that the happy ending with the marriage and the baby is coming.
The Second Season
While we mourn the loss of the Duke on our screens, we can get excited for the second season, which is set to hit our screens very soon. We will also be welcoming some new characters onto the screen.
There are brand new cast members this season, and while there hasn't been much talk about what this new season will bring, we are sure that it will be just as exciting, romantic, and enthralling as the first season was.