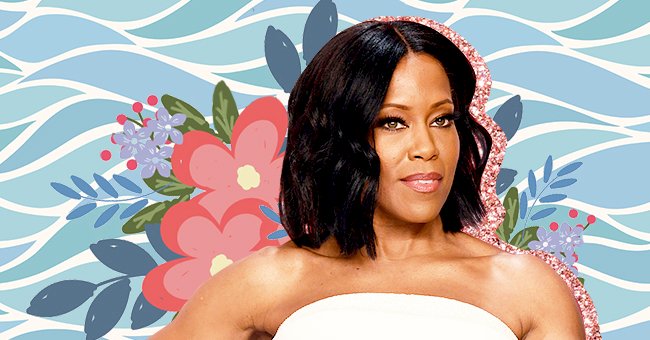 Regina King's Skincare Routine For Flawless Skin At 49
Regina King stunned in her Emmy Awards looks this year and looked more radiant than ever. The 49-year-old actress has glowing skin that is noticeably perfect without makeup.
Flawless skin is what every woman dreams of, and continually radiant, youthful skin is the holy grail. TV star Regina King has all of the above, making her the holder of all crucial secrets of the universe.
Her showstopping complexion looks like it requires access to a super confidential routine written by gods. Fortunately, Regina's skincare routine is attainable for most women and requires straightforward steps. Keep reading to get a look inside Regina's approachable skincare routine so that you can glow effortlessly.
Nurture Skin From The Inside Out
The Watchmen stunner shared that her mother always encouraged healthy eating from a young age. Regina notes that the first time she broke out was from drinking soda in Junior High School.
A diet that consists of plenty of water, fruits, and vegetables can result in healthy and gleaming skin. Regina attests to this and offers that she steered clear from breakouts this way until she was 30.
Regular Facials
The talented Ms. King gets regular facials from Los Angeles based skincare company, Arcona. She also uses its products regularly at home and loves their natural base ingredients.
Arcona's website even has the honor of written testimony from the Hollywood star. This testimony can give women the confidence that they can achieve a superstar glow with the Arcona products.
Pay Attention To Skin Type
Skin varies in types and textures; therefore, skincare and treatment must align with those elements. Regina uses products that nurture her oily skin, as she has to work on set with lots of makeup.
Products from Koh Gen Do and Arcona get a regular mention from Regina King for their lightweight feel. Women with dry and combination skin may need heavier products to suit and nurture their skin types.
Drugstore Beauty Purchases
Even Oscar winners visit the drugstore for their trusted beauty buys. Superstar Regina King uses a $4 lip balm daily for her hydrated and soft lips. The A list actress swears by the Aquaphor repair lip balm found in any drug store at an affordable price.
Make It Personal
Regina advises women to take a personal approach to their routines and stick to what works for them. She offers that 'being yourself' will always result in the best outcome.
The If Beale Street Could Talk actress also expresses that finding inspiration from others is inevitable. Her ultimate message is always to adapt that inspiration to work around your style instead of the opposite.