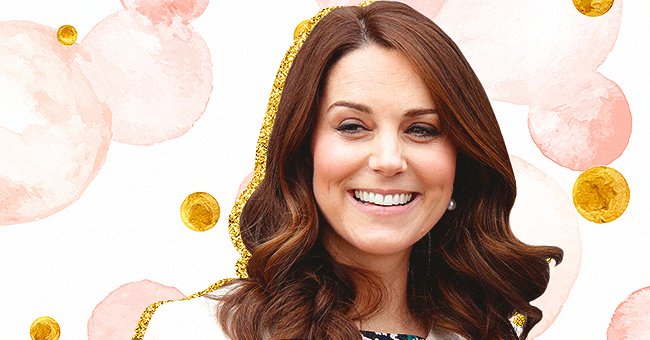 Relatable Royal Family Wardrobe Mishaps
We've seen tons of stars suffer terrible wardrobe malfunctions. While Hollywood is not exactly known for its ability to maintain completely perfect images, the British Royal family has prided itself on perfection.
However, even royals with all their poise and grace can't be perfect all the time. The royal family has suffered their fair share of relatable wardrobe malfunctions.
Kate Middleton's Shoe Slip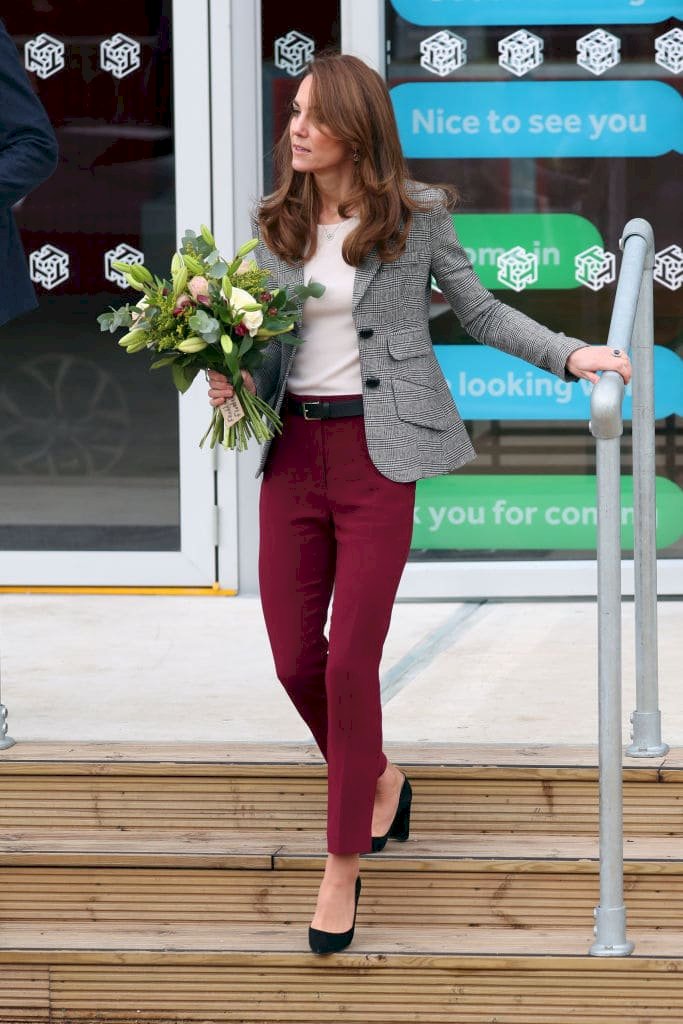 Getty Images
The Duchess of Cambridge is usually graceful and perfectly dressed for every event. However, while leaving the Troubadour White City Theatre in West London in November 2019, her shoes caused her to nearly trip.
After the Shout's Crisis Volunteer celebration event, the Duchess was leaving with her husband Prince William when she appeared to stumble. The stumble was caused by her foot slipping out of her Gianvito Rossi heels and even laughed it off with husband William. We've all been there!
Meghan Markle's Tag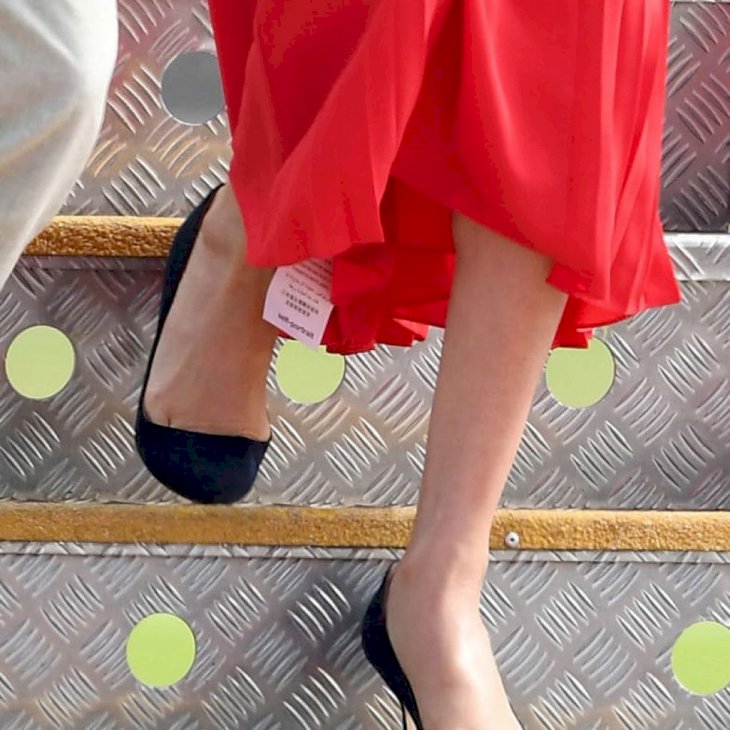 Getty Images
Meghan Markle has become known for being extremely relatable. Even her wardrobe malfunctions fit the kind of thing most of us have experienced at some point.
During her time in Tonga on her autumn tour with Prince Harry, the then-pregnant Duchess of Sussex wore a stunning red Self-Portrait dress with blue Manolo Blahnik pumps. However, she did not remove a large tag from her gown, and it peaked out from underneath her dress as she worked.
Hat's Off Queen Elizabeth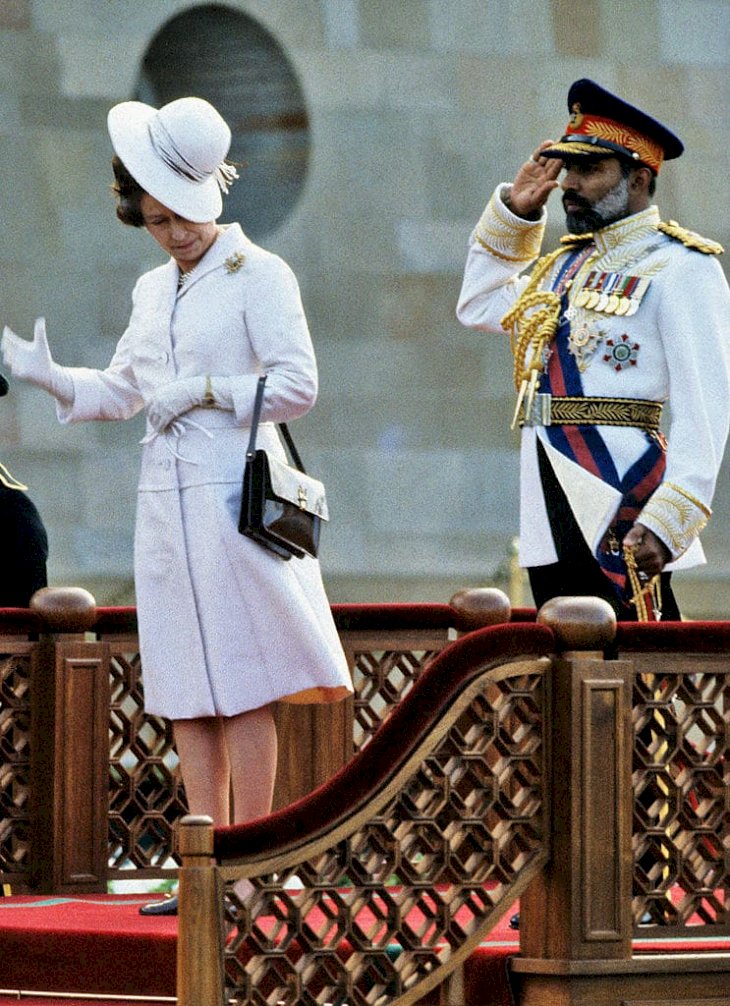 Getty Images
Even the Queen can't escape the occasional outfit malfunction. It's not often that she loses her composure but even she can't control the wind.
At a welcoming ceremony with Sultan Qaboos of Oman in Muscatvin in February 1979, a strong wind attempted to knock the hat off her head. However, she immediately caught it and popped it primly back on her head.
Meghan Markle Unbuttoned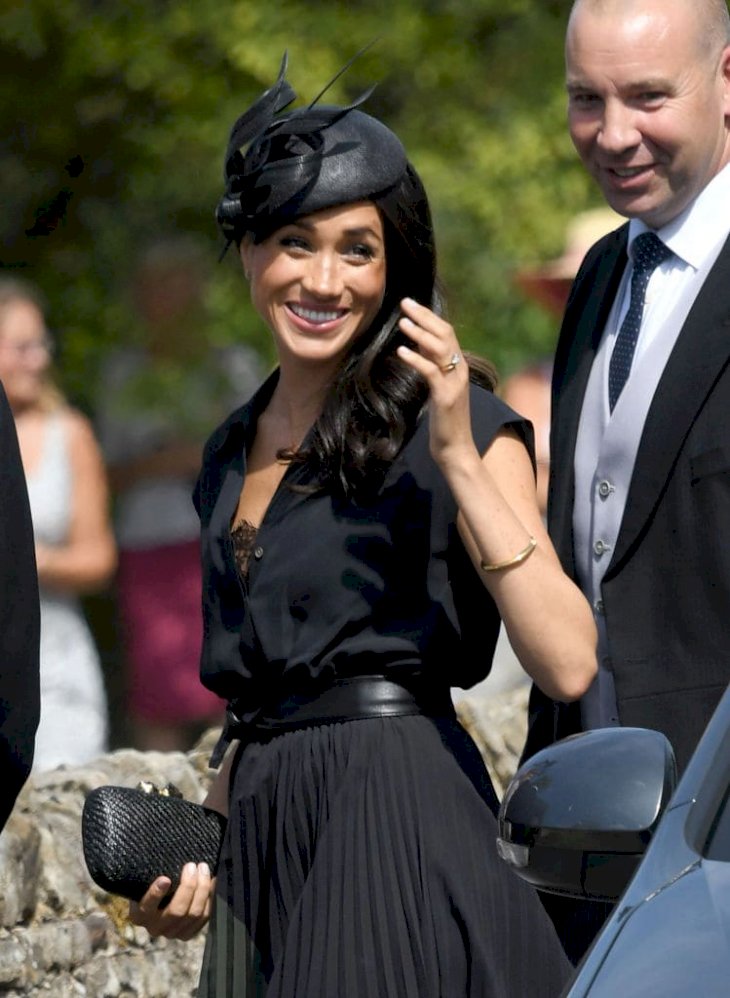 Getty Images
It's no surprise that while adjusting to constantly being in the spotlight as a royal, Meghan Markle had a few of her slips caught on camera. The former "Suits" actress suffered another wardrobe malfunction in the summer of 2019.
While attending a wedding with her husband Prince Harry she donned a stunning patterned Club Monaco dress. Unfortunately, a button came undone and revealed her lacy black bra without Meghan noticing.
Duchess of Cornwall's Marilyn Moment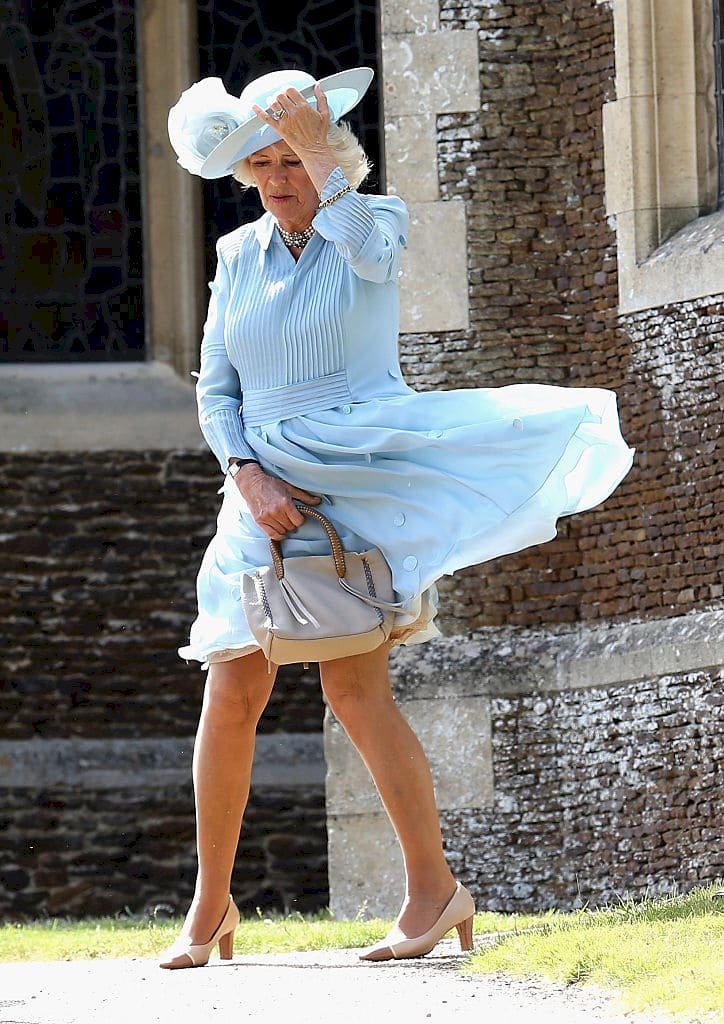 Getty Images
Finally on our list is Duchess of Cornwall, Camilla Parker-Bowles. In July 2015, while attending the christening of Princess Charlotte at St. Mary Magdalene Church in Norfolk the duchess wore a tasteful pale blue dress.
However, on the way to meet the Archbishop of Canterbury, an unexpected gust of wind sent the skirt of her dress flying up. She immediately used her handbag to hold the dress down and laughed happily.