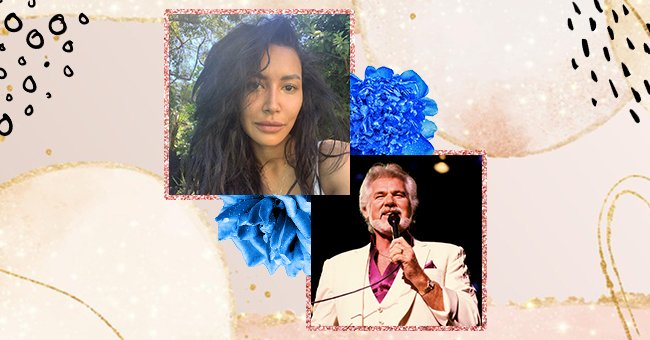 Remembering The Musicians We Lost In 2020 & 2021
Over the years, we have lost so many exquisitely talented musicians, some to reckless lifestyles and others to unexpected tragedies. Every time we lose a musician, the music world all mourn their loss together.
2020 saw us lose many talented musicians, and 2021 has already seen us lose some brilliant talent. It is never easy to lose a beloved musician, but their legacies live on through their music which helps us remember them fondly.
We have compiled a list in tribute to all of the amazingly talented individuals we have lost over the 2020-2021 period.
PopSmoke
20-year-old American rap artist Pop Smoke passed away after sustaining a gunshot wound on February 19th, 2020. This is an unfortunate death as he was still so young, and his music only really grew in popularity after his death.
Kenny Rogers
"The Gambler" singer Kenny Rogers passed away on March 20th, 2020. The artist passed away from natural causes under hospice care in his home in Sandy Springs, Georgia.
Adam Schlesinger (Fountains of Wayne)
The "Fountains of Wayne" band member passed away at a Poughkeepsie hospital after succumbing to COVID-19 related complications. The artist was 52 when he passed away.
Betty Wright
66-year-old "Tonight Is The Night" singer passed away after a long battle with cancer at her home in Miami. She was a legend in the soul and RnB genre and is sorely missed by all her fans and those who worked with her.
Bonnie Pointer (The Pointer Sisters)
Founding member of The Pointer Sisters, Bonnie Pointer passed away after going into cardiac arrest on June 8th, 2020. While the cause of death wasn't revealed until a month after her passing, she is sorely missed by all of those who knew and loved her regardless.
Johnny Nash
Johnny Nash passed away on October 6th, 2020. He passed away in his home surrounded by his loved ones in Houston, Texas. The artist sang terrific songs like "I Can See Clearly Now."
Spencer Davis (The Spencer Davis Group)
At the age of 81-years-old, Welsh singer Spencer Davis passed away after succumbing to pneumonia. He passed away in a hospital in Los Angeles. He was the founding member of The Spencer Davis Group.
David Olney
David Olney passed away at the age of 71-years-old. His death was particularly tragic as he passed away while on stage performing. He closed his eyes in the middle of a performance and went into cardiac arrest.
Bob Shane (The Kingston Trio)
Shane passed away in a hospice facility in Phoenix, Arizona, at the age of 85 years-old. Bob Shane was a founding member of The Kingston Trio, who released songs such as "Sunny Side!"
Lucien Barbarin
This American trombone player, who upheld New Orleans jazz traditions, passed away in January 2020. The musician passed away after succumbing to prostate cancer, which he had been suffering from since 2018.
Andy Gill (Gang Of Four)
This British musician passed away at the age of 64 after suffering multiple organ failures and pneumonia. The founding member of Gang Of Four's fellow bandmates announced his death on February 1st, 2020.
Joseph Shabalala (Ladysmith Black Mambazo)
Founding Ladysmith Black Mambazo, an African music group that introduced traditional Zulu music to the world, passed away at the age of 79 in February 2020. No cause of death was revealed.
Suzy Delair
Suzy Delair was a French actress and music hall singer who passed away at the incredible age of 102-years-old. Delair passed away in her sleep in her Paris retirement home. She lived a long and prosperous life but will still be sorely missed.
Bill Withers
At 81-years-old the "Just As I Am" singer passed away after suffering heart complications. His family announced his death four days after he had passed away on March 30th, 2020.
John Prine
Prine's music, which resembled short stories, touched the lives of many, so it's no surprise that his fans were devastated at his passing on April 7th, 2020. He passed after developing COVID-19 symptoms.
Fred The Godson
This American rapper tragically passed away at the age of 35-years-old. He passed away after developing and being hospitalized for COVID-19. His publicist announced his death, and his final mixtape was released just a month before his death.
Rosalind Elias
Rosalind Elias was a mezzo-soprano opera singer and was hospitalized, citing breathing problems on April 30th, 2020. She passed away on May 3rd, 2020.
Millie Small
The "My Boy Lollipop" singer passed away on May 5th, 2020. She was a Jamaican woman who made music that was loved worldwide. She passed away in London after suffering a stroke. She was 72-years-old.
Naya Rivera
We first got to really experience Rivera's musical talent on the hit TV show "Glee." She passed away at the age of 33-years-old after an accidental drowning at Lake Piru while on a boat with her son.
Peter Green (Fleetwood Mac)
Green was a cofounder of Fleetwood Mac and passed away at the age of 73-years-old peacefully in his sleep. He was the guitar player for Fleetwood Mac.