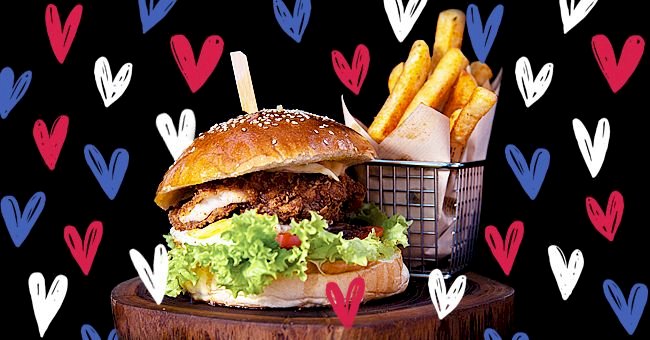 Restaurants That Have Secret Menus Worth Trying
For most people walking into a restaurant means ordering off the menu in front of them. However, according to some clever patrons, the menu before you are not set-in-stone.
In fact, many fast-food chains have menus that can easily be tailored, tweaked, or completely modified to suit a picky customer. Many of these restaurants have complete secret menus. Here are some popular fast-food stores with secret menus.
Wendy's
Wendy's is famous for more than just their snappy replies on Twitter. The popular fast food joint offers mouthwatering meals.
However, their secret menu is the true gem. From the four pattie Grand Slam burger to layered bacon, beef and chicken wonder called the Barnyard, the secret menu will have you unbuttoning your jeans after your meal.
McDonald's
Another fast-food heavyweight with a secret menu is McDonald's. In fact, their secret menu has generated a lot of attention in recent years.
Items like the McGangBang, the Monster Mac, and McKinley Mac are just some of the names that caught the attention of foodies. However, rumor has it that the rest of the list is even more impressive.
Chick-fil-A
Chick-fil-A is not one to disappoint. Their already extensive menu already offers nearly every deep-fried chicken combination imaginable.
However, their secret menu is even more impressive. From switching out kid's toys for ice cream to the infamous Chicken Quesadilla, Chick-fil-A admitted to USA TODAY that cooks "may occasionally experiment with recipes in the kitchen."
Taco Bell
Bored of the standard menu at Taco Bell? Do not despair, add a little more spice to your taco bell fix by ordering from the secret menu.
Rumor has it the restaurant offers one of the biggest secret menus out there. From delicious entrees, extras, sauces, and dip to allowing customers to create their own hacks to the normal menu, Taco Bell is definitely the place for adventurous eaters.
Chipotle
Chipotle's secret menu is not so secret anymore. After the rumors about a supposed Quesarito turned out to be true, people couldn't help but look into what other options may be available.
Secret menu options also include a monster burrito creation and go far beyond the normal mashup issues. In our opinion, the Chipotle secret menu is the key to truly exploring what the restaurant has to offer.
In And Out
In and Out burger secret menu is another super well-known menu. The fast-food chain offers dozens of burger modifications, extras, drinks, and desserts on their list.
You might even be surprised to know that the popular Animal Fries are actually from the secret menu. Needless to say, this is one secret menu worth learning.
Burger King
Burger King already has a pretty extensive normal menu. However, there are a few additional customizations you might wish to make.
That's where their secret menu comes in. This one is the perfect menu to try if you're looking to explore new flavors, experiment with different combinations, and make up a unique meal.