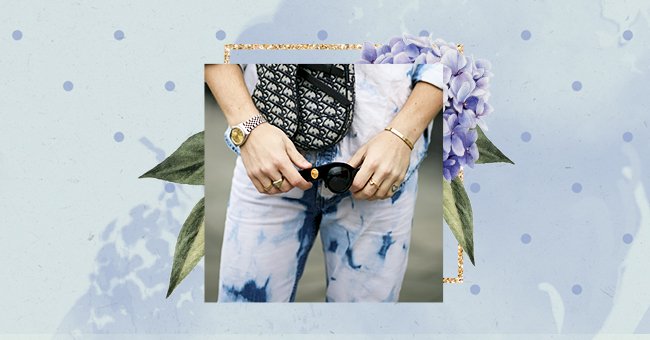 Revive Old Jeans With This Easy Acid Washing Guide
The best way to revive an old (but still gold) pair of your beloved jeans you don't want to give away is to acid-wash them. Follow this guide, and you'll get new jeans in no time!
If you're searching for a DIY project to give that old pair of jeans a revival and personal touches, with a little creativity you can have the 80s & 90s acid wash jeans — that is right now making a comeback.
Instead of spending money on a new pair of jeans, take an old pair you don't mind putting to the test, but don't worry, the process it's easier than you might think.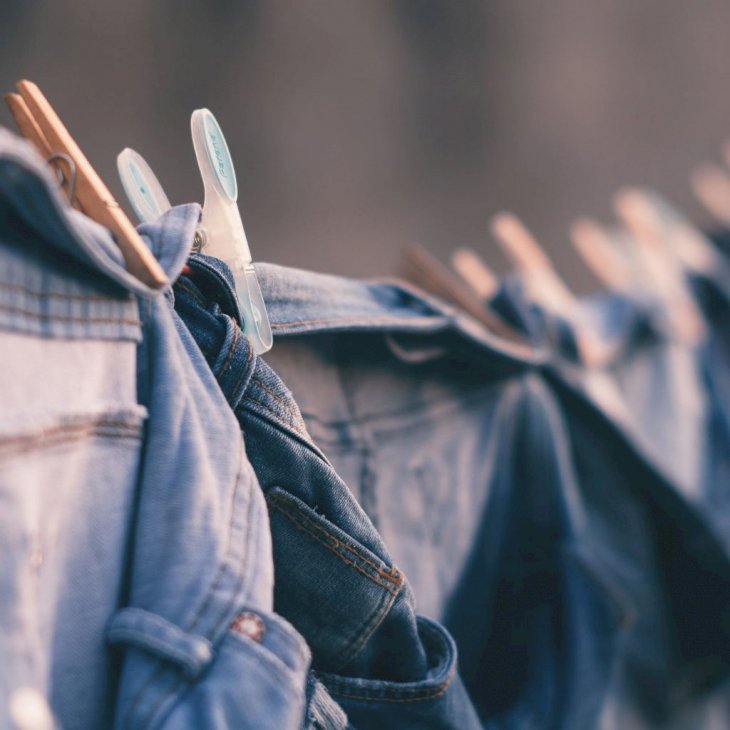 Photo by Bruno Nascimento on Unsplash
Household bleach
Rubber bands
An empty spray bottle
Water
A bathtub or large bowl
Gloves
Choose Your Pieces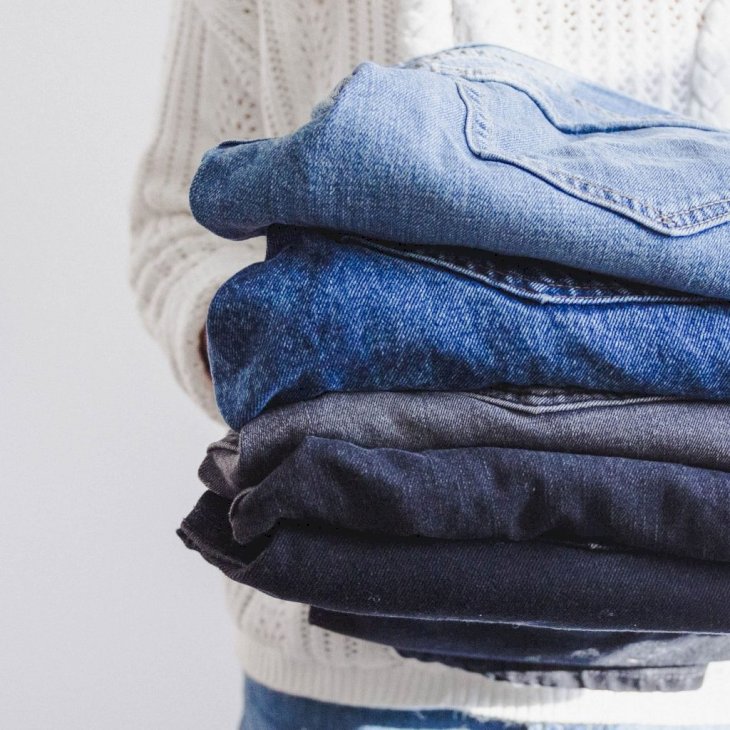 Photo by Maude Frédérique Lavoie on Unsplash
After getting all the material for your DIY project, it's time to choose which piece of jeans you want to work on. You can apply this treatment to any piece of denim — jackets, shorts, jumpsuit and so on.
Begin by Bustling The Jeans
Quite similar to the tie-dye process, start by wrapping the bands of the jeans you desire, starting from the bottom going all the way up to the top. You can use sturdy rubber bands or hair ties. Once you're done on both sides, secure the entire leg with one larger rubber band.
Get the Bleach
How much bleach you apply and the potency of the product will dictate how drastic the contrast is in your jeans, so keep that in mind. If you wish for a subtle acid wash, add more water to the diluted solution.
Mix three parts water with one part bleach (e.g., three liters of water to one liter of bleach) but you can play around here depending on the aesthetic you want to get.
Spray and Wait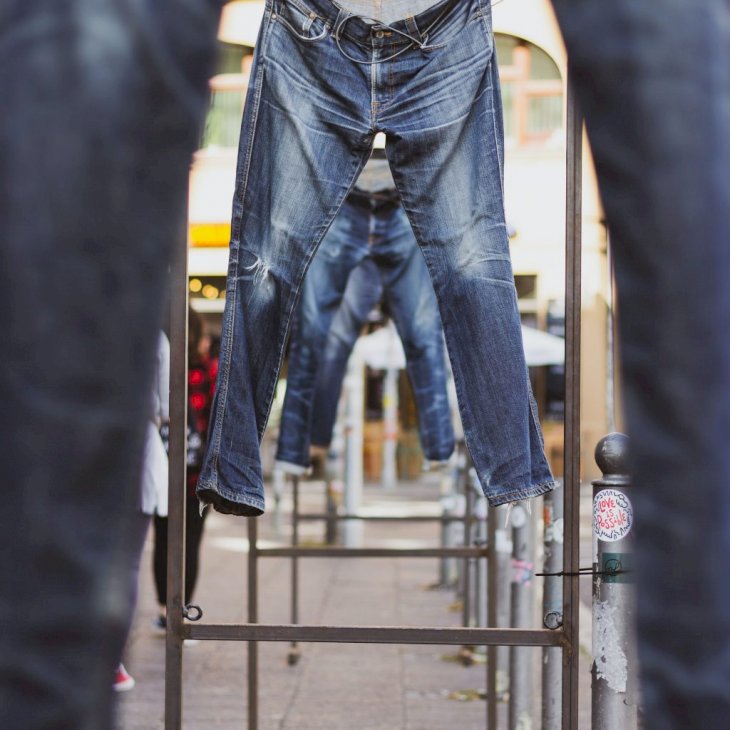 Photo by Crawford Jolly on Unsplash
Apply the spray on the parts of the jeans you want the acid wash look. Spraying allows a subtle wash and lets some places remain their original dark color. Then, let it sit for 30 minutes to an hour or longer for brighter results.
However, if you want a more intense wash, mix the water and bleach in a clean bathtub or sink with the drain plugged or a large bowl or bucket. Don't forget to wear gloves! Leave it for one hour or two.
Time To Wash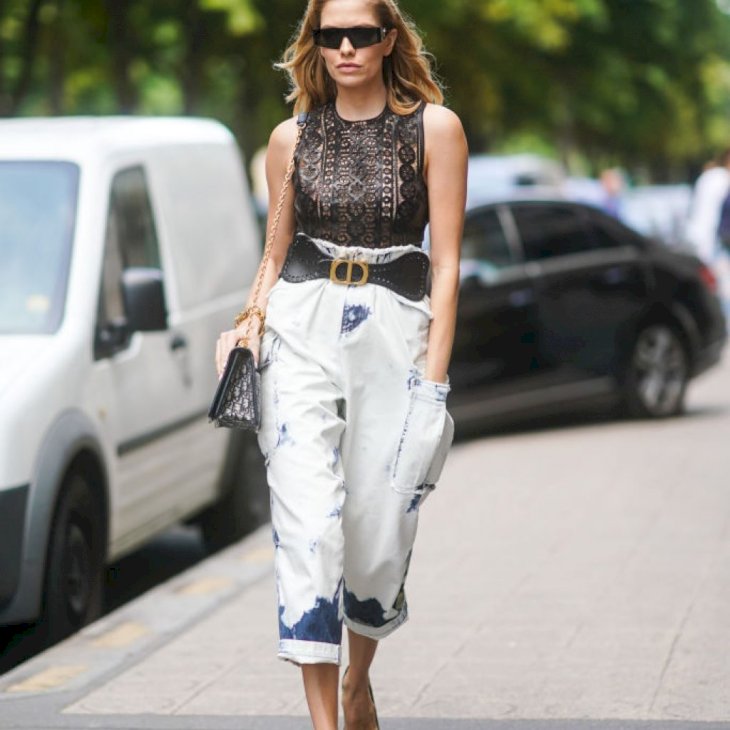 (Photo by Edward Berthelot/Getty Images)
Take off all the rubber bands and wash them on a normal cycle with cold water then rinse, and that's it! Your old jeans are now a new piece of fashion!