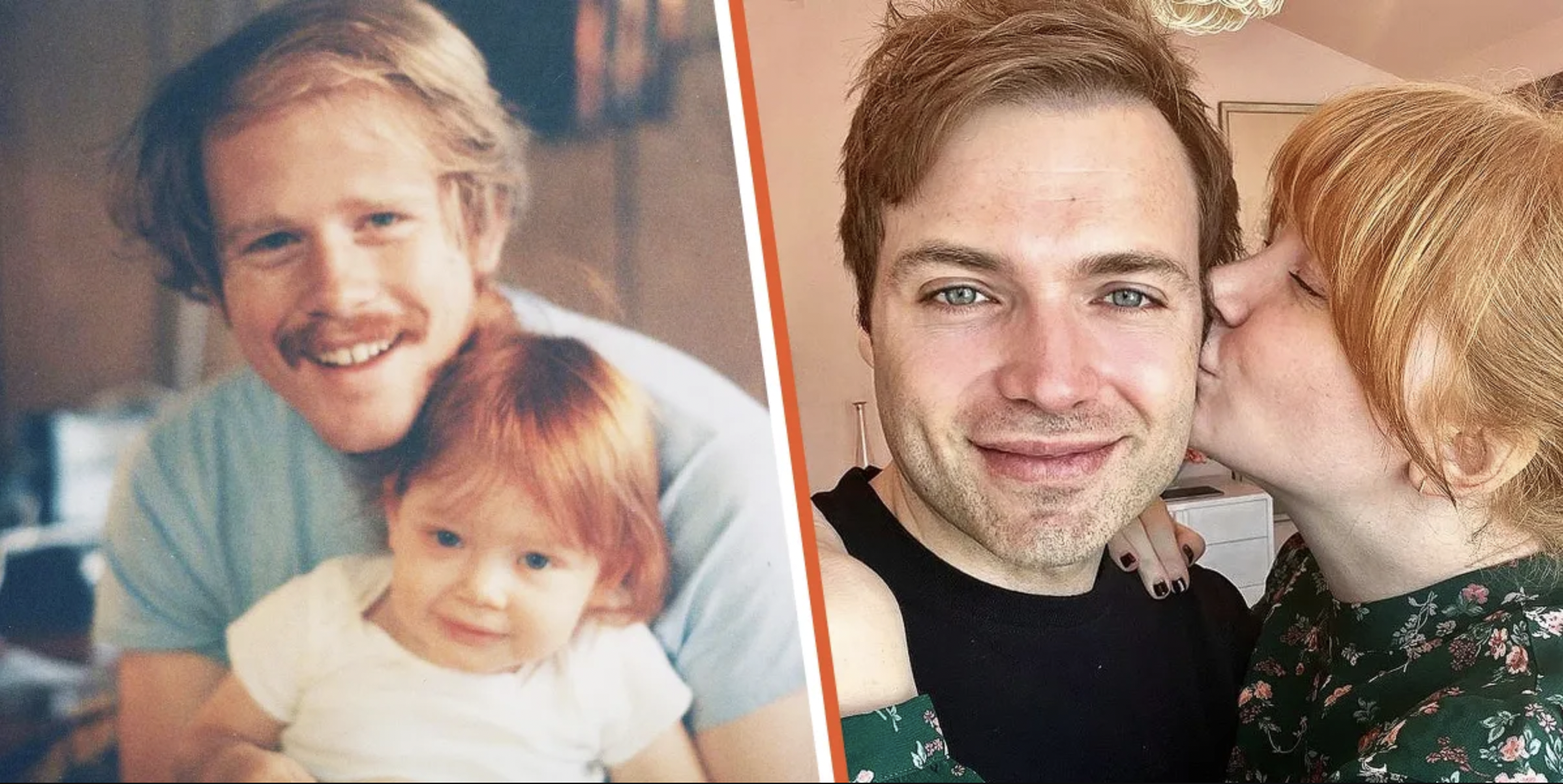 Ron Howard with Daughter | Bryce Dallas Howard with husband | Source: Instagram/brycedhoward/
Ron Howard's Daughter Beams with Husband of 16 Years on Date - They Learned She Was 12 Weeks Pregnant by Accident

Bryce Dallas Howard and her husband have enjoyed a lasting relationship spanning more than twenty years.
In a previous anecdote, Bryce recounted discovering her unexpected pregnancy during their honeymoon.
To this day, the couple continues to keep their relationship vibrant by going on dates.
Beyond her acclaimed performances in films such as "Jurassic World," "Spider-Man," and "The Help," Bryce Dallas Howard also maintains a fulfilling personal life, with her and her husband experiencing numerous joyous moments together.
Bryce Dallas Howard, daughter of renowned actor Ron Howard, has carved out her own unique path in life, both professionally and personally. Recently, she revealed that she and her husband, Seth Howard, continue to keep their relationship fresh by going on dates.
On a Sunday not long ago, Bryce posted a photograph on Instagram featuring herself and Seth, her husband of nearly two decades. The couple beamed at the camera, with Bryce captioning the image as a "spontaneous breakfast date."
She also expressed her admiration for her husband's endearing nature. The post received a warm response from fans, who applauded the couple's strong relationship. Bryce's openness about her personal life on social media is not a new development.
In late June of the previous year, she shared an image of herself clad in a strapless black dress and shawl, a water bottle in hand and black sunglasses perched on her head, while tenderly cradling her pregnant belly. This post marked the beginning of the couple's journey into parenthood.
Bryce and Seth's Love Story
Bryce and Seth's enduring love story began in 2001 when they first met as students at New York University's Tisch School of Arts, pursuing acting. Seth completed his degree in 2003, while Bryce opted to leave the program early due to her burgeoning acting career.
In a 2021 Instagram post, Bryce shared details of the couple's first date, revealing that they began dating in February 2001, and their relationship continued to flourish from there.
The couple became engaged in 2003, and after a five-year courtship, they exchanged vows in an intimate Connecticut wedding ceremony in 2006. The event was kept relatively private, with few details or photographs made public.
Following their wedding, Bryce and Seth embarked on their honeymoon in Turkey, during which they discovered they were expecting their first child. As the years have passed, the couple, now proud parents, continues to maintain a strong bond, making time for regular dates to keep their relationship fresh and lively.
Bryce Was 12 Weeks Pregnant When She Discovered Her Pregnancy
Bryce has opened up about her first pregnancy, which she described as an unexpected surprise.
In a candid Instagram post, Bryce revealed that she had been under the impression that she was suffering from a severe case of the flu when she discovered she was pregnant at 25 years old.
Bryce had taken the photo on the day she received the news, and it was then that she learned that the sickness was actually due to her pregnancy, which was already 12 weeks along.
Although the pregnancy had come as a shock to Bryce and her husband, Seth Gabel, they were thrilled at the prospect of starting a family.
While the pregnancy had arrived earlier than Bryce had anticipated, she is grateful for the experience of motherhood and has shared her love for her children on numerous occasions.
In the post, Bryce also revealed that she had struggled with severe postnatal depression but credited her decision to start a family with helping her overcome those dark times.
Despite being in the public eye, Bryce and Seth maintain a private life for their children, only occasionally sharing photos and never divulging many details about their lives.
One such instance was when Bryce shared a picture of her daughter in a "Harry Potter" costume, eliciting surprise from fans at the striking resemblance between mother and daughter.
Bryce and Seth Still Prioritize Spending Time with Each Other
Seth and Bryce, a couple who have been together since 2001, continue to demonstrate their enduring love for each other. Over the years, their love has only grown stronger, and they are more committed to one another than ever before.
In October 2021, Bryce shared a photo of herself and Seth on Instagram. The couple appeared to be enjoying their time together in the UK, with Bryce expressing her love for her husband in the caption.
This public display of affection delighted fans, who were happy to see their relationship thriving.
Later that year, Bryce posted another photo, this time showing Seth at home with a cat. She revealed that she was working on a film project in the UK at the time, and her husband was taking care of their home, children, and pets.
In a heartfelt tribute to Seth on his 40th birthday, Bryce expressed her gratitude for everything he had done for their family. She affectionately said:
"We are all very needy with Seth because he's everyone's favorite person. He's turning 40 today, and it feels like lifetimes ago and also just yesterday that he turned 20, and we were two crazy kids in love. I love our life together, and I love you, Seth. Happy Birthday"
Seth has also been known to share photos of Bryce on his social media accounts. In March of the previous year, he posted a picture of his wife in celebration of her birthday. He wished her a happy birthday.
In February of this year, Bryce took to Instagram once again to post an image from their first date. She noted that it marked their 22nd anniversary as a couple and expressed her love for Seth.
Interestingly, Bryce also revealed that she had kept the sweater she wore on their first date, as she had a feeling they would eventually marry. Seth affectionately refers to Bryce as his "baby girl," further exemplifying their strong bond.
Fans of the couple showered them with well-wishes and compliments, praising the love they share. Some followers expressed a desire to find love as deep and enduring as that of Bryce and Seth, while others cited the couple as an inspiration.