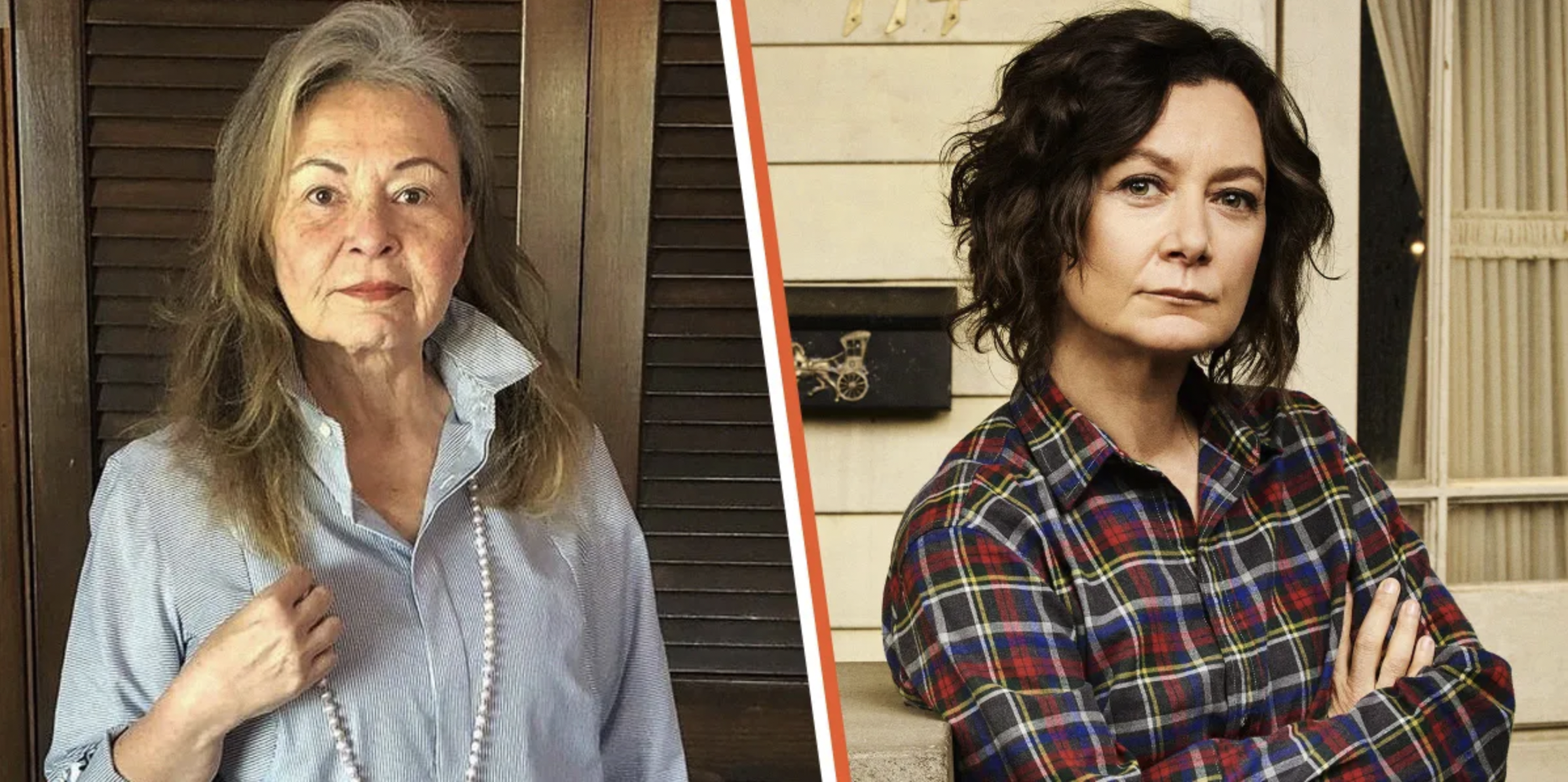 Roseanne Barr | Sara Gilbert | Source: Getty Images
Roseanne Barr Said She 'Would Die Many Times' after Sara Gilbert 'Destroyed' Her Life & She Got Fired

Roseanne Barr disclosed the reality of her frightening ordeal following her dismissal from "The Conners."
The star alleged that Sara Gilbert was responsible for ruining her life and the television program.
Roseanne exposed the hypocrisy within the entertainment industry and discussed the demise of her role in the series.
Roseanne Barr, known for her eponymous sitcom, has experienced many ups and downs in Hollywood. With a long career behind her, she has also faced the challenges of being an actress in the highly competitive entertainment industry.
Barr recently opened up about her feelings after being dismissed from one of her most significant acting roles. Although it has been years since the cancellation of her show, leaving her with little hope, she has now decided to share her side of the story.
In 2018, Barr was let go from the show "The Conners" following the cancellation of her self-titled sitcom, "Roseanne." The manner in which these events unfolded left her deeply upset.
However, she has since made a comeback with her standup comedy special, "Roseanne Barr: Can This!" This special is set to be released alongside a documentary about her life titled "Who Is Roseanne Barr?" Despite her recent successes, the journey has been far from smooth.
In May 2018, "Roseanne" was canceled due to a controversial tweet in which Barr compared Valerie Jarrett, an adviser to the President at the time, to "the offspring of the Muslim Brotherhood and Planet of the Apes."
Barr quickly recognized her error and sought to apologize formally to Jarrett. However, she claims that the show's executives did not allow her to do so. Reflecting on the situation, Barr said:
"During the initial call, I told them I thought [Jarrett] was white. I said I would go on my show and explain it. They wouldn't let me. They decided I was a liar in my apology."
Barr believes she was denied the opportunity to apologize for her comments, which ultimately cost her both her show and her livelihood. Now, having faced the consequences, she aims to make a triumphant return to Hollywood.
Barr Felt Attacked after Sara Gilbert Tweeted about Her
Sara Gilbert, a fellow actress who worked with Roseanne Barr on both "Roseanne" and "The Conners," played a significant role in Barr's dismissal from the show and the subsequent upheaval in her life.
Mere minutes before ABC announced the cancellation of "Roseanne," Gilbert posted a tweet in which she expressed her disagreement with Barr's controversial statement and claimed that none of the cast or crew supported her remarks.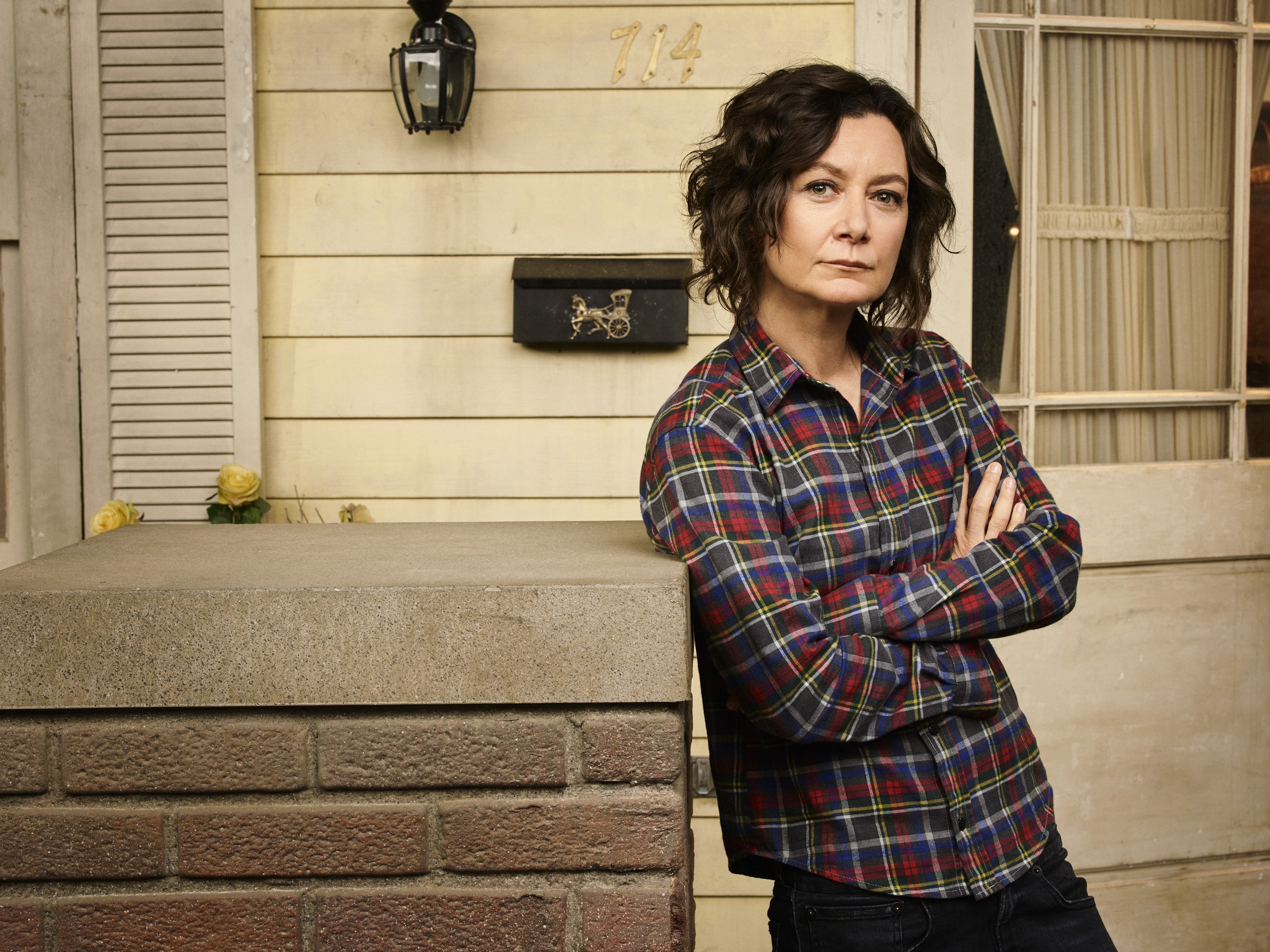 ABC's "The Conners" stars Sara Gilbert as Darlene Conner, August 19, 2019 | Source: Getty Images
The show's cancellation deeply affected Barr, who was taken aback by Gilbert's actions, especially considering their long working history together. Barr admitted:
"She destroyed the show and my life with that tweet. She will never get enough until she consumes my liver with a fine Chianti."
While Barr perceived Gilbert's tweet as a hostile move, Gilbert later participated in an interview in which she expressed her continued affection for Barr despite her removal from the cast. Gilbert insisted that she would always consider Barr part of her family and love her.
It took Barr a considerable amount of time to recover from her costars' actions and the realization that she had severely offended someone. Nevertheless, she has made significant progress and now has a more optimistic outlook.
Barr acknowledged that during the tumultuous period, she could not envision a light at the end of the tunnel. Although she now anticipates better days ahead, at the time, she believed the ordeal would never end.
Reflecting on the experience of dealing with both her network and costars turning against her after the tweet, Barr said:
"It was a witch-burning. And it was terrifying… I would die many times."
Barr felt isolated, except for those in her inner circle, as she believed nobody else wanted to be associated with her. She confessed: "Oh my God, they just hated me so badly. I had never known that they hated me like that."
Barr Talked about Hollywood's Double Standards along with Her Career's End
Following the cancellation of her show, Roseanne Barr expressed her surprise, as she didn't anticipate the network would take such action given the show's impressive ratings.
Barr pointed out that male actors in similar situations, some with even more severe transgressions, had not experienced the same consequences. She shared her disappointment, saying:
"I'm the only person who's lost everything, whose life's work was stolen, stolen by people who I thought loved me."
Although "The Conners" continues to air, Barr admits she cannot bring herself to watch the show. She stated, "They killed my character, and… all of that was to say thank you for bringing 28 million viewers, which they never had before and will never see again."
WomanlyLive.com does not support or promote any kind of violence, self-harm, or abusive behavior. We raise awareness about these issues to help potential victims seek professional counseling and prevent anyone from getting hurt. WomanlyLive.com speaks out against the above mentioned and WomanlyLive.com advocates for a healthy discussion about the instances of violence, abuse, sexual misconduct, animal cruelty, abuse etc. that benefits the victims. We also encourage everyone to report any crime incident they witness as soon as possible.