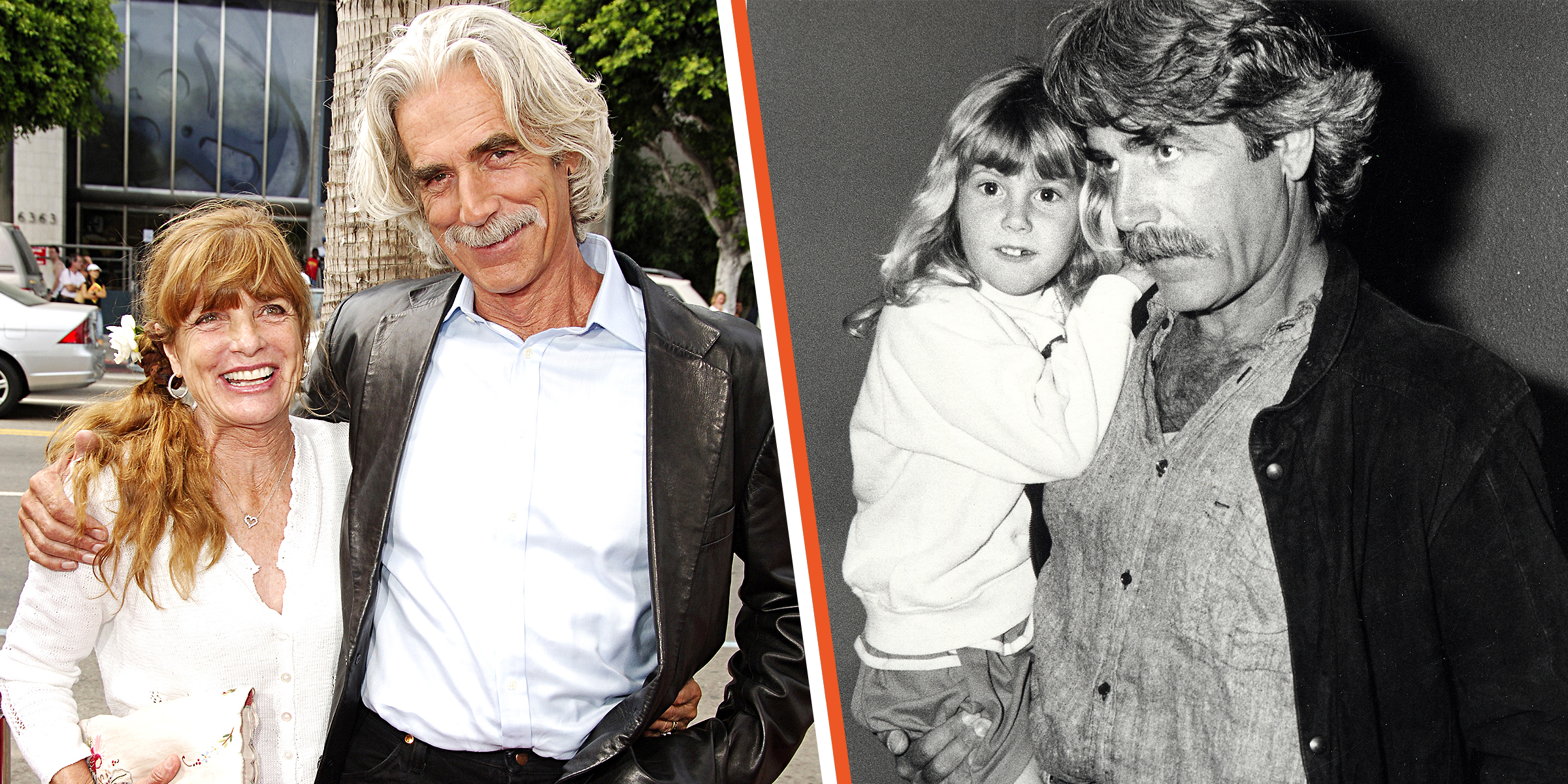 Katherine Ross and Sam Elliot | Cleo Rose Elliot and Sam Elliot | Source: Getty Images
Sam Elliott's Only Child Looks Like a 'Goddess' - She Reconciled with Mom after Restraining Order & Found Love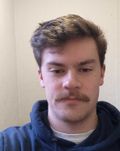 Cleo Elliot, Sam Elliott's Only Child, Dazzles Fans with Her "Goddess" - Like Beauty in Recent Photo
The "Tombstone" actor candidly discusses his connection with his daughter following the discord between her and his wife, which resulted in a restraining order.
The dynamics between Katherine Ross and her daughter have been brought to light.
Renowned for his stoic cowboy roles, Sam Elliott of "The Big Lebowski" fame is also a devoted father to his only child. His daughter, Cleo Rose Elliott, recently posted a picture on Instagram that left fans in awe of her stunning beauty.
Despite the adoration from Cleo's fans, the 38-year-old will forever remain her famous father's precious little girl. Sam has openly discussed his close bond with Cleo on multiple occasions.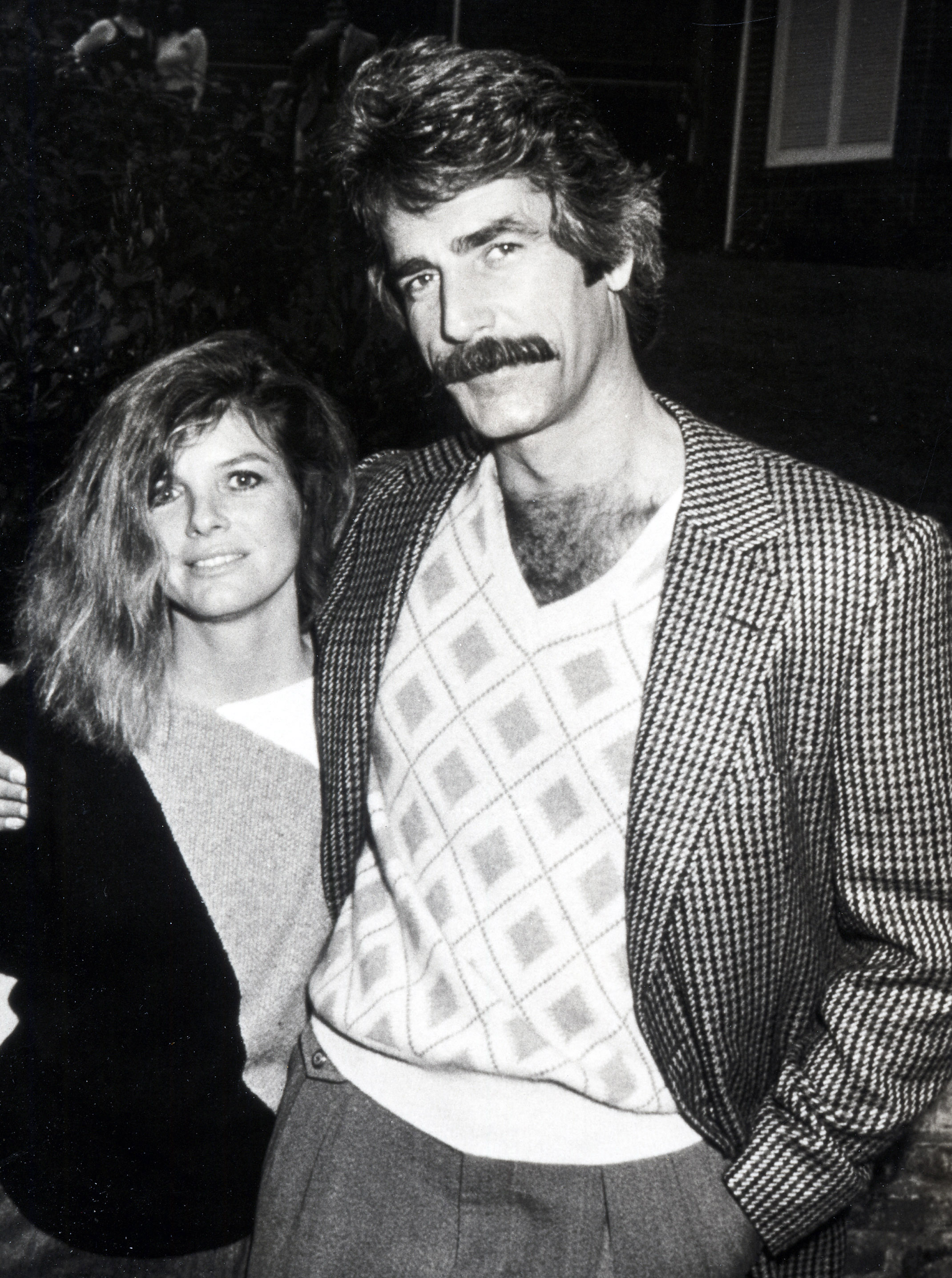 Sam Elliott and Katharine Ross on January 10, 1982 in Beverly Hills, California | Source: Getty Images
In a 2022 podcast interview, the actor spoke about his relationship with Cleo, remarking, "She's maybe older chronologically, but she's a baby still. Always be my baby."
Sam shared that being a father and a husband is what he cherishes most, speaking fondly of his family life. The actor gushed:
"It's great to have a nice career. It's what I wanted to do since I was 8 years old. [But fatherhood] completes me. I've been married one time and I have one daughter, who I love more than anyone in the world. And that's where my world is."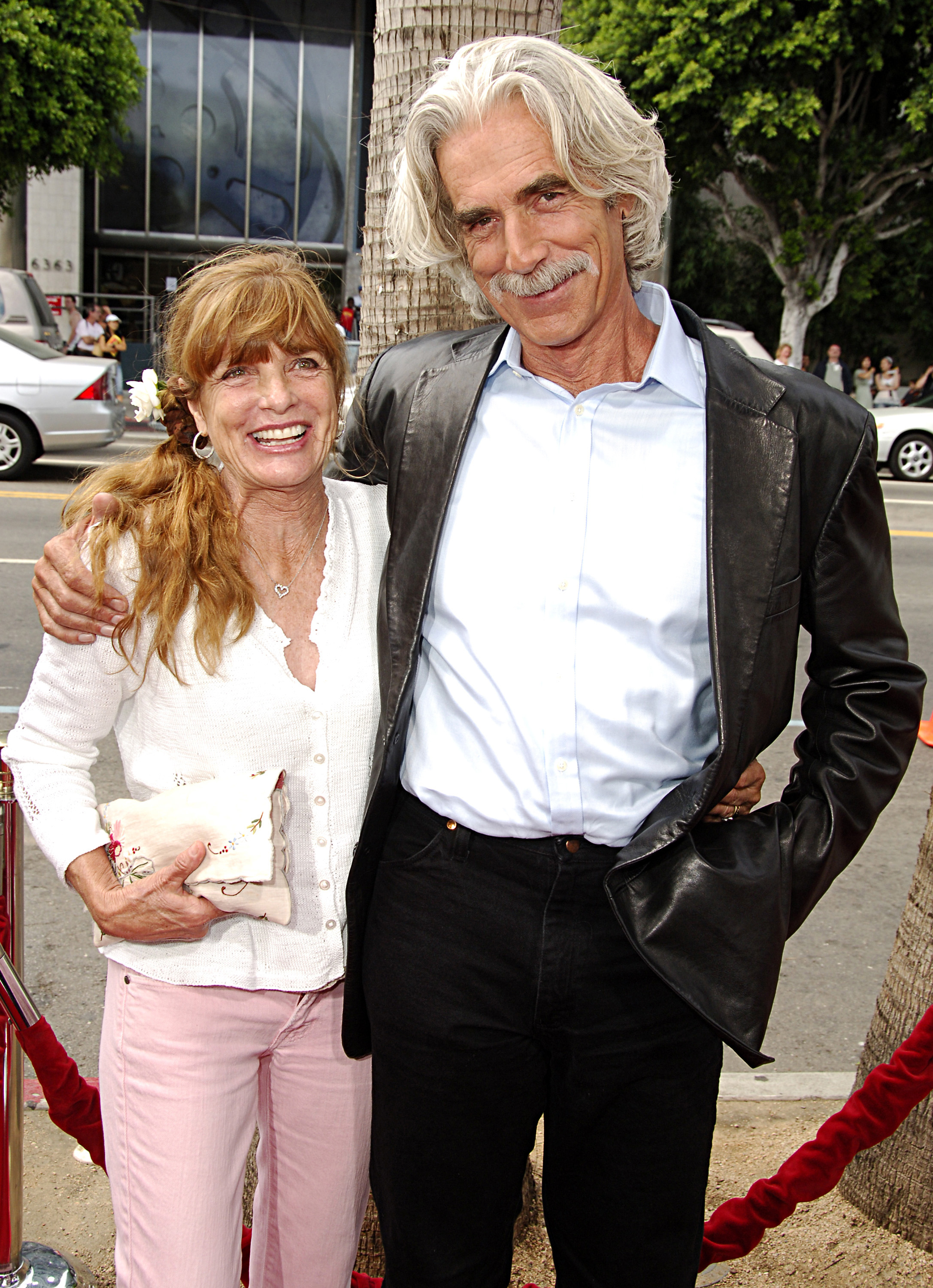 Katherine Ross and Sam Elliott in Hollywood, California, 2006 | Source: Getty Images
Sam cherishes time spent with his daughter, and the actor has shared a hobby with her that he inherited from his own father. The duo frequently strolls along the beach near their home, collecting intriguing rocks as keepsakes.
Sam fondly recalls participating in the same activity with his father, stating with pride, "My dad was a rock hound, I'm a rock hound, my daughter is now a rock hound." While rock hunting is a beloved pastime they share, Sam primarily relishes the moments spent together with his daughter.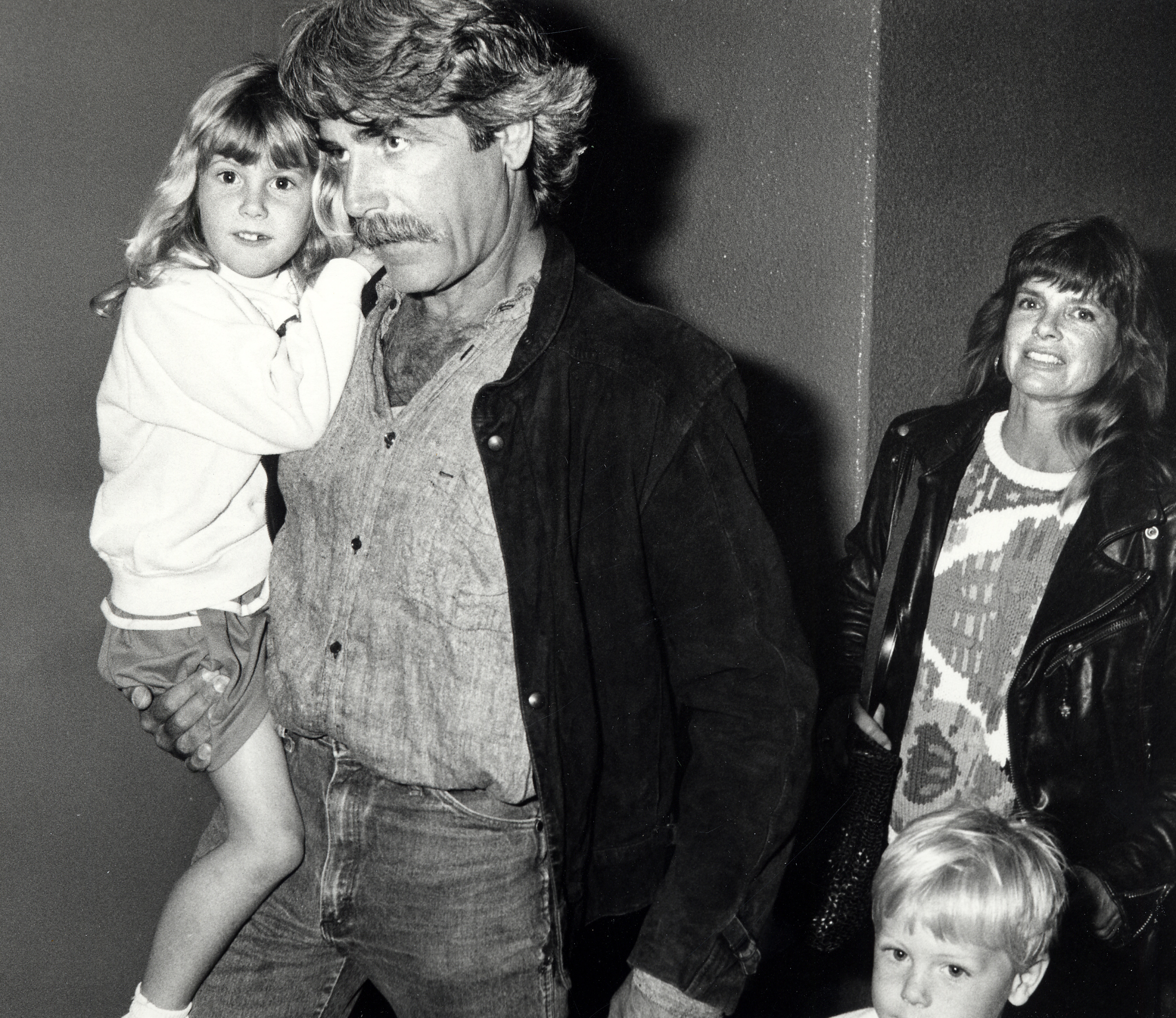 Sam Elliott, Katharine Ross, and Cleo Elliott on March 14, 1990 in Inglewood, California | Source: Getty Images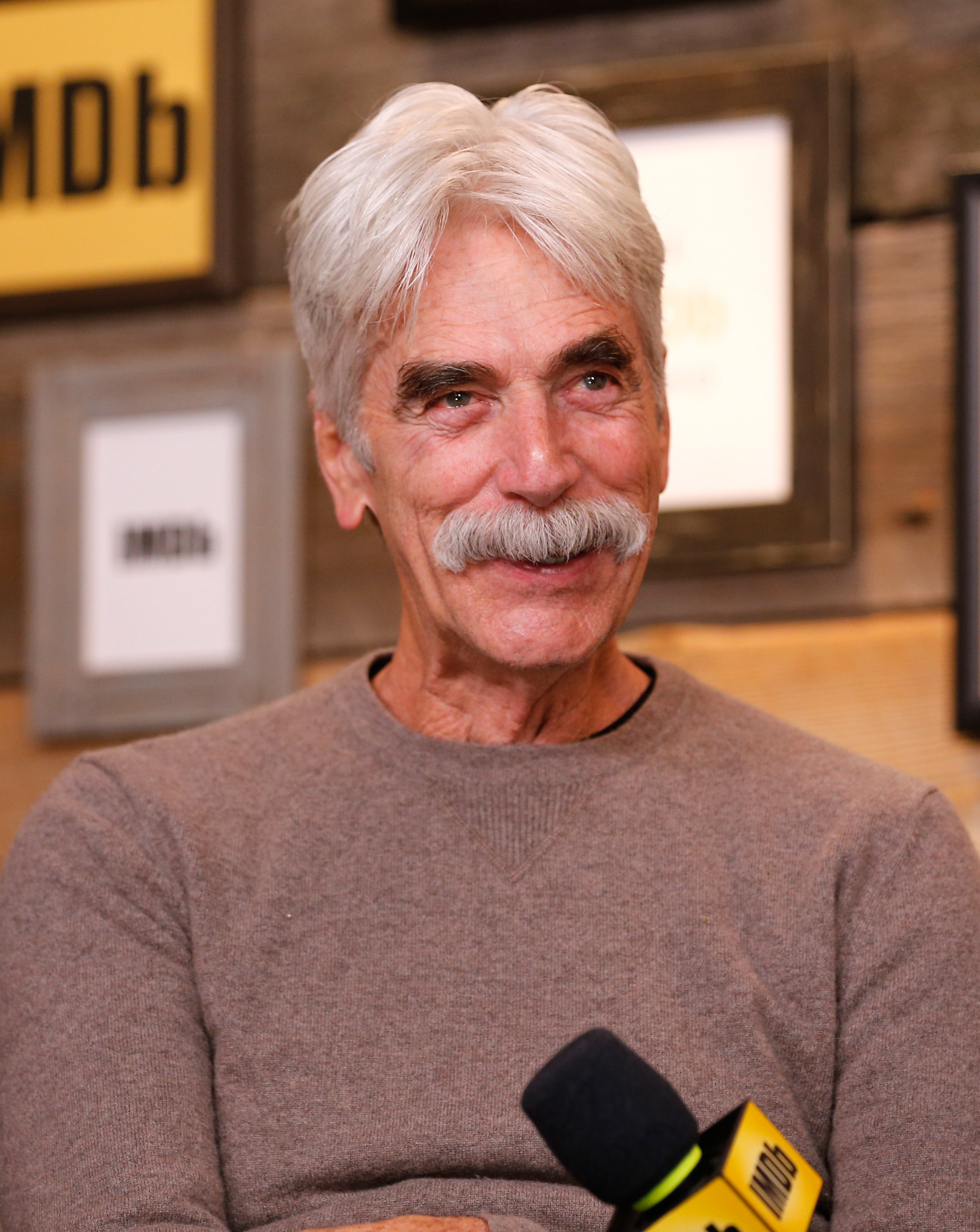 Sam Elliott on January 22, 2017 in Park City, Utah | Source: Getty Images
The "Tombstone" star and his wife, Katherine Ross, have been together for 39 years, including 33 years of marriage. Their daughter, Cleo, has established her own life, sharing pictures on Instagram with her current boyfriend.
The Story Behind Cleo's "Goddess" Nickname and Her Relationship
Cleo has posted photos on Instagram with her boyfriend, comedian and musician Jacob Rosenbaum. The couple has appeared together on her social media before, and in March, Cleo showcased another photo of them side by side, with her pink hair and subtle smile.
When Katherine tried to call the police, Cleo grabbed a pair of scissors and cut the phone's cord.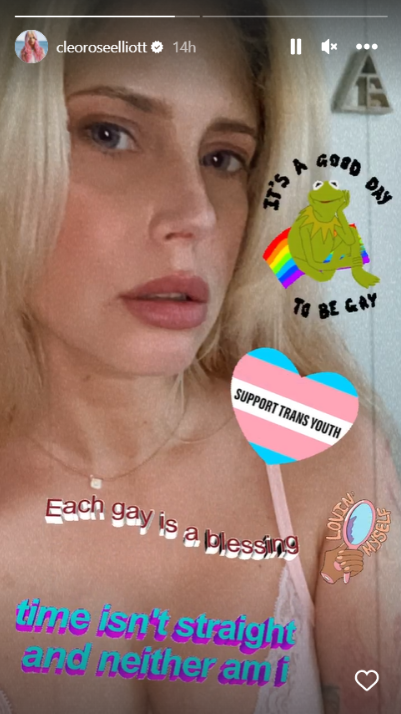 Cleo Elliot, 2023 | Source: instagram.com/cleoroseelliott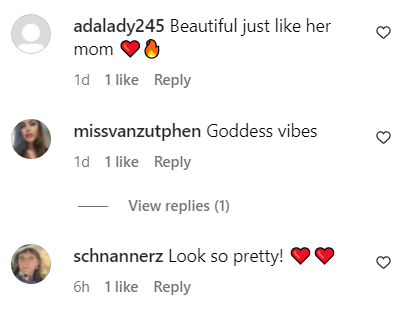 Comments by social media users, 2023 | Source: Getty Images

Comment by a user, 2023 | Source: instagram.com/cleoroseelliott

Comment by a user, 2023 | Source: instagram.com/cleoroseelliott
Cleo's followers expressed delight at seeing her happy with Jacob, commenting on their "beautiful photo" and how "cute" they looked together. Cleo recently opened up about her sexuality, revealing she is not straight, and her fans have continued to support her. Meanwhile, Jacob identifies with the pronouns he/they.
Cleo's recent black-and-white Instagram post, featuring her glancing back over her shoulder, garnered positive reactions from her followers. They praised her, commenting, "Goddess vibes" and "ethereal beauty." Jacob also chimed in with heart-eyed emojis in response to her picture.
The couple openly displays their affection for one another and frequently embarks on adventures together. In 2022, Jacob posted a birthday tribute for Cleo, captioning it, "Birthday girl!! #iloveyou." Cleo reciprocated the sentiment, replying, "I love you with all my heart ♥️."
A photo shared by Cleo captured her singing alongside other musicians, including her boyfriend. Pursuing her dream of a music career, Cleo released an album titled "No More Lies" in 2008.
Cleo's contentment with her life is a comfort to her fans. While she enjoys a close bond with her father, Sam, her relationship with her mother, Katherine, has experienced turbulence. Although they have grown closer, Katherine once obtained a restraining order against her daughter.
What Led to the Restraining Order between Sam Elliott's Daughter and Wife?
Over the years, Cleo experienced challenges in her relationship with her mother, Katherine. Cleo was described as rebellious from a young age, and Katherine accused her daughter of verbally and emotionally abusing her. Their strained relationship escalated over time.
Despite their past, Cleo shared a heartwarming post in 2022 featuring herself and Katherine working on a puzzle together.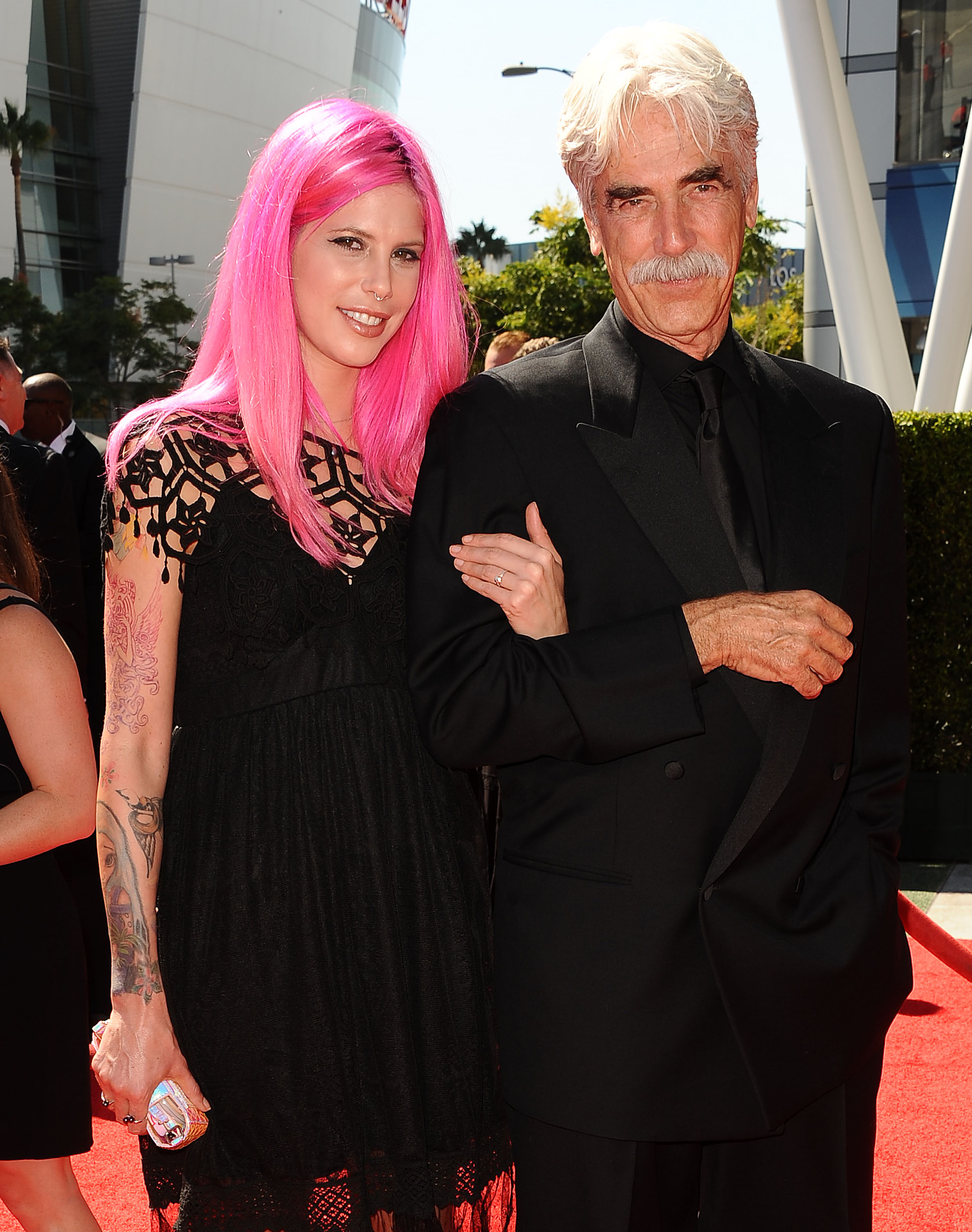 Sam Elliott and Cleo Cole Elliott on September 15, 2013 in Los Angeles, California | Source: Getty Images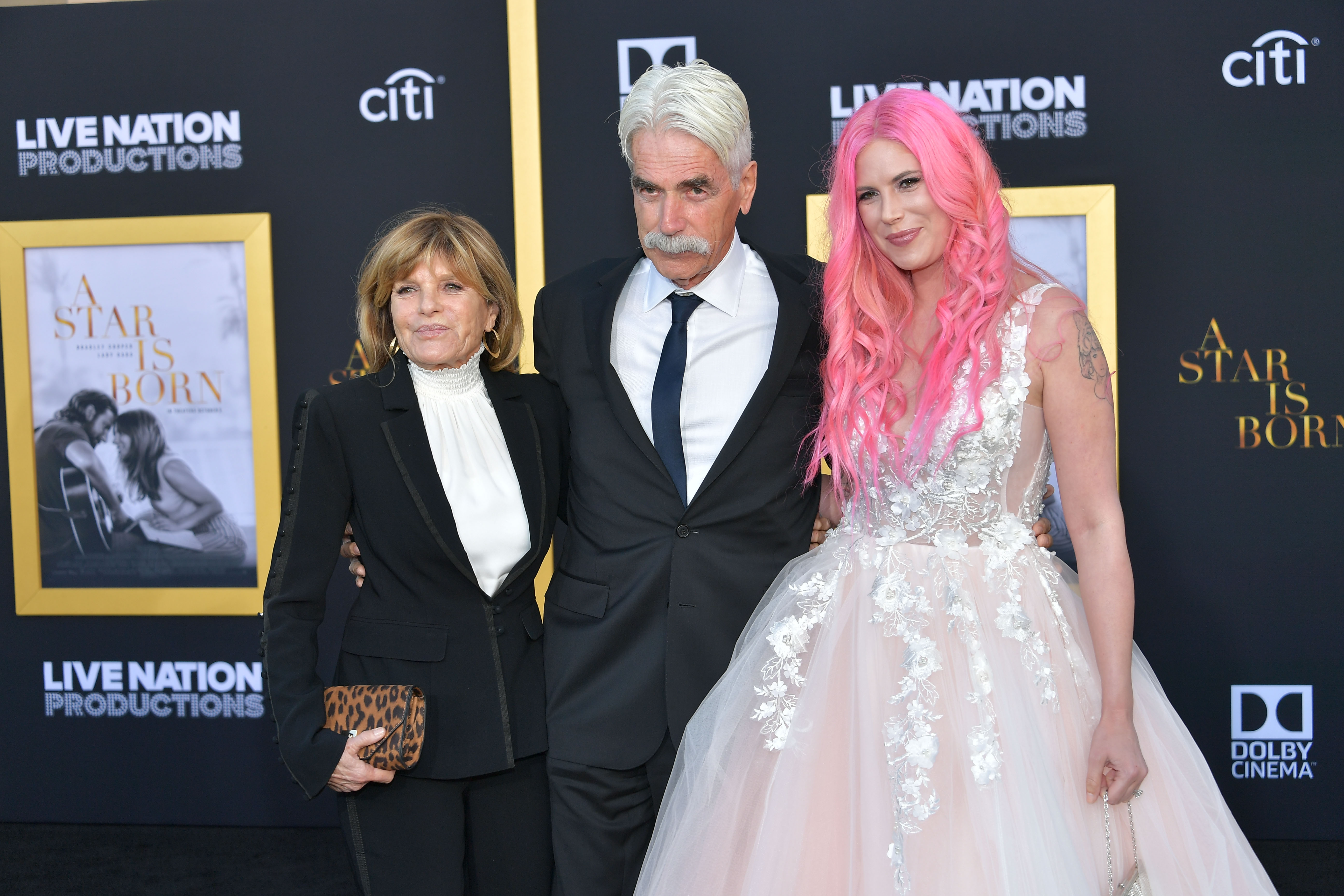 Katharine Ross, Sam Elliott, and Cleo Rose Elliott on September 24, 2018 in Los Angeles, California | Source: Getty Images
A distressing incident, which occurred nearly 12 years ago when Cleo was 26, further strained their relationship. Cleo lost control and threatened her mother, allegedly telling her, "I want to kill you," while following her around the house.
As Katherine attempted to call the police, Cleo cut the phone cord with scissors and brandished the weapon, reportedly stabbing her mother in the right arm six times. After the episode, Katherine obtained a restraining order against her daughter, preventing Cleo from coming within 100 yards of Katherine's home, workplace, or vehicle. Neither party publicly addressed the event, but they appear to have reconciled since then. Cleo attended the 2019 Oscars with her family, posing for pictures alongside her parents.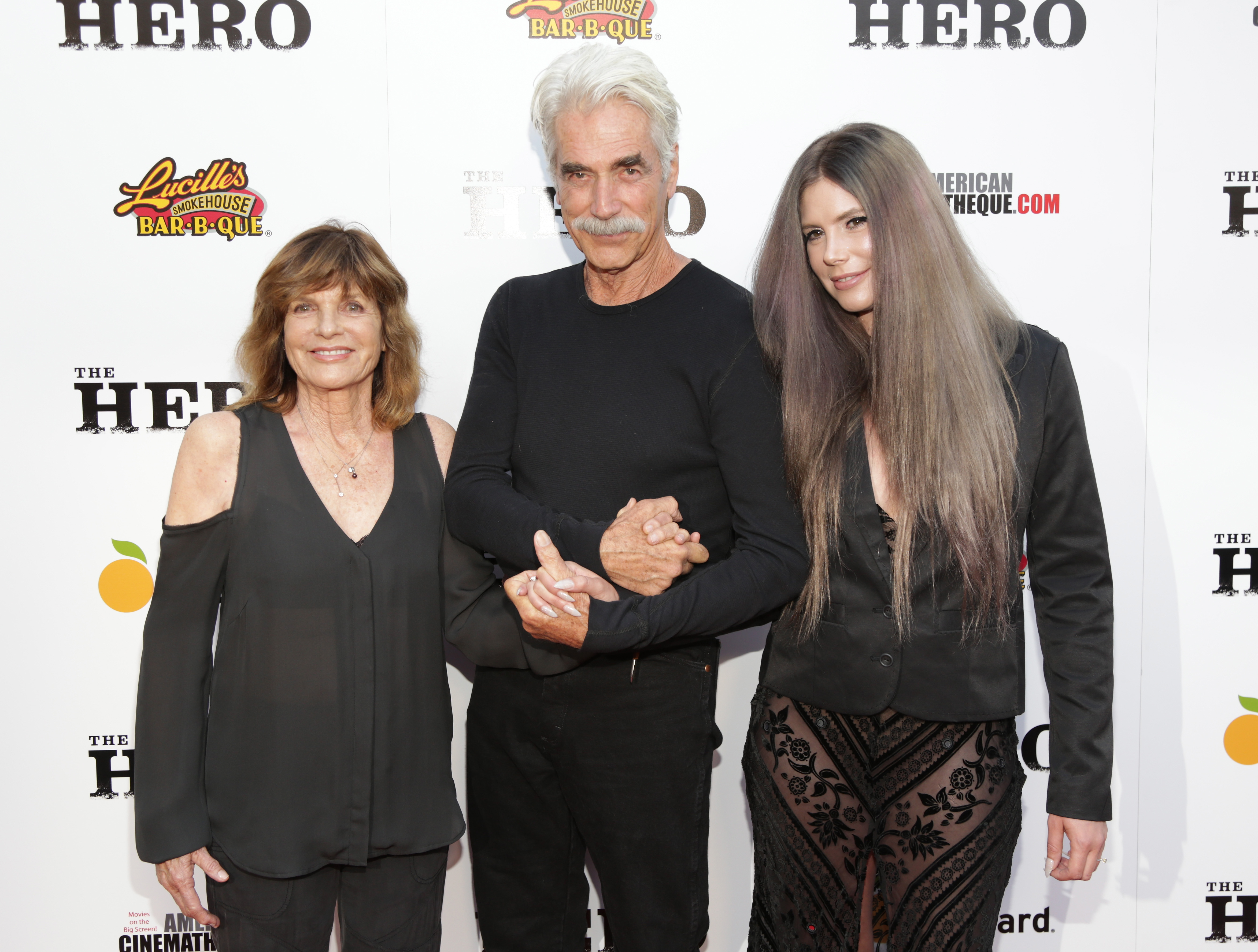 Katharine Ross, Sam Elliott, and Cleo Elliot on June 5, 2017 in Hollywood, California | Source: Getty Images
In a touching Instagram post at the end of 2022, Cleo shared two photos of her and Katherine sitting cozily by a glass table, working on a puzzle together. The caption read, "Mom and I love a good puzzle."