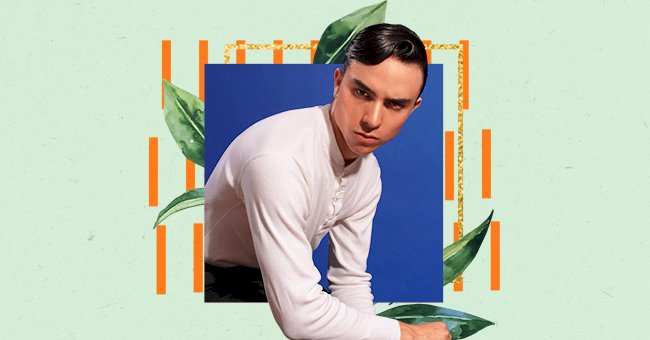 Sam Visser: The Makeup Artist Quickly Rising To Stardom
The beauty industry is changing for the better. Meet Sam Visser, one of the prominent faces responsible for the beauty revolution.
The whole beauty industry has gone through a radical transformation. The dominant European-caucasian-skinny-six-feet-tall kind of model has been the reference of beauty for decades. The irony of all is that Victoria's Secrets type of models are far from what real women look like.
That's why someone so young like Sam Visser is essential for the industry. He's a 21-year-old queer makeup artist taking over the market with a whimsical and exquisite '70s queer disco style.
Visser has already achieved what it usually takes ages for a makeup artist to accomplish at such a young age. He's been named Dior's ambassador, works with A-list celebs like the Kardashian-Jenner family, Kaia Gerber, and Bela Hadid.
Sam started his journey quite early. At 12 years old, he was invited by David Hernandez—a longtime makeup artist of Courtney Love and Lindsay Lohan— to join him at a David LaChapelle's photoshoot. And he immediately fell in love.
At 16, Kris Jenner discovered Visser's work on Instagram. He learned a lot, and that was just the beginning for him. He still works with Kylie Jenner and Kim Kardashian and their beauty brands.
His rise to stardom would be just a matter of time. Sam got the opportunity to craft Ariana Grande's iconic black lips to her 2019 album Thank U, Next.
This work results in many accolades and recognition within the industry -- the veteran makeup artist Pati Dubroff even compared him with the legend Kevin Aucoin.
Some say his potential can even go further. Visser's makeup art creates staples, personality, and identity for the people he works with.
"He pushes me to express myself through makeup as an art form, which is exactly how he treats it."

Kaia Gerber
Visser has the power literally on his hands to provoke a whole revolution in the beauty industry. He stands for the democratization of the makeup industry.
You can follow up Sam Visser's work on his Instagram, where he shares portraits from his celeb friends like Bella Hadid and Kaia Gerber and stunning unique makeup.