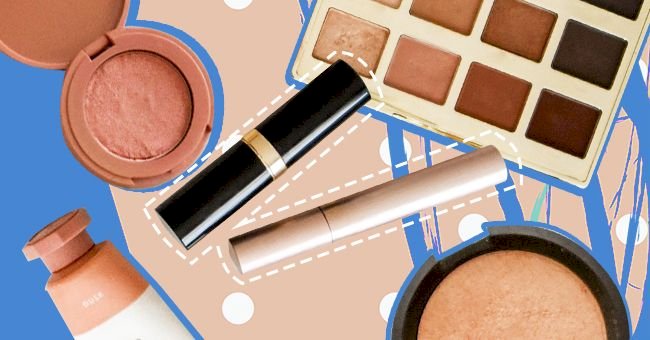 Save Some Cash When Buying Makeup With These Drugstore Dupes Of Cult Favorites
Makeup and beauty products that perform amazingly often gain a cult following. Unfortunately, high-end cult favorites are often too expensive for the average consumer to buy or repurchase over and over again.
Given the current economic situations worldwide, many people simply can't afford to spend tons of money on luxuries like makeup. Coming to the rescue of our bank accounts and wallets are these amazing drugstore dupes for high-end makeup.
Nars Blush in Orgasm = Milani Blush in Luminoso
The Nars Blush in Orgasm became popular after makeup lovers realized the peachy-pink blush was universally flattering. It's easy to apply formula and lasting power made it even more popular.
Unfortunately the $30 price tag and its regular sold-out status, it is not an easy blush to get your hands on. However, Milani's Baked Powder Blush in Luminoso comes very close with a slightly more peachy undertone and costs nearly half the price.
Anastasia Brow Wiz = NYX Micro Brow Pencil
When the Anastasia Brow Wiz launched, it revolutionized the way we did eyebrows. Unfortunately, it also came with a $23 price tag.
So when NYX released their Micro Brow Pencil and fans realized how similar it is to the brow wiz, our wallets breathed a sigh of relief. Both pencils feature a precision pointed tip to create hairlike strokes, however, the NYX pencil only costs $9.97.
Bobbi Brown Shimmer Brick = Physicians Formula Shimmer Strips
Multipurpose products have a space in everyone's makeup bags. The Bobbi Brown Shimmer Brick, $48, was one of the first to offer everything from highlight to simple eyeshadow in one small compact.
However, hope is not lost for those who cannot afford it. The Physicians Formula Shimmer Strips, $9, is a brilliant dupe and offers the same concept with its five-color product that is perfect for eyes and cheeks.
Too Faced Better Than Sex Mascara = L'Oreal Voluminous Lash Paradise Mascara
The Too Faced Better Than Sex Mascara, $23, is the ultimate cult-favorite mascara. From beauty gurus to makeup artists, everyone seems to love the wand and formula however, the cost per tube makes us pause for a second.
Needless to say when fans discovered that the L'Oreal Paris Voluminous Lash Paradise Mascara, $7, featured a similar brush and formula we were ecstatic. The two are so similar that you might even get confused between their sleek pink packages.
Kylie Lip Kit = ColourPop Ultra Matte Lip
When Kylie Jenner first launched her lip kits, fans went crazy for the pigmented formula and many people bought every single one. However, with its $29 pricetag and some shades being phased out many people cannot seem to get there hands on more.
"Fun fact: ColourPop has the same parent company as Kylie. While the Ultra Matte Lip in More Better formulas aren't the exact same, they are incredibly similar. Like Kylie's, this color stays put through lunch, meetings, or an entire night of drinks—which can be a fantastic or terrible thing depending on how bad you are about taking off your makeup when you get home. Guilty."