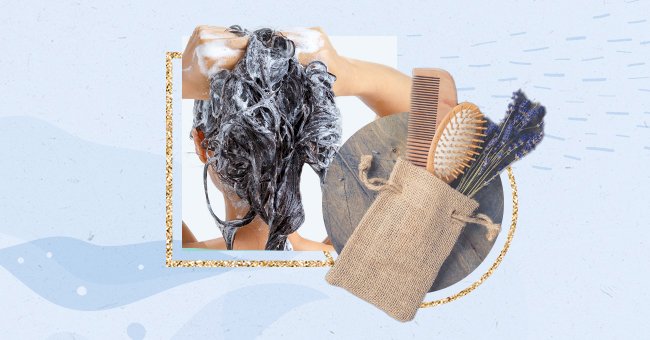 Scalp Massage: Will It Really Stimulate Hair Growth
Many people are always searching for the best way to get thick, luscious locks that will be the envy of everybody around them. There are so many hair masks and treatments out there that promise thicker and healthier hair.
However, the solution to your hair problems might not even require you to spend any money at all. The solution might be right at your fingertips (literally), and it is much easier than you might think.
We're exploring whether or not giving yourself regular scalp massages will stimulate your hair growth.
Scalp Massagers
There are many different ways that you can complete an at-home scalp massage, and one of these ways is by using a scalp massager. Scalp massagers are small, handheld devices that you can use to massage your scalp.
They contain small rigid arms that will massage your scalp when applied to the scalp with a bit of pressure. You can use them on wet or dry hair, but it is best to use them while you're shampooing your hair as they can buff away excess product and dead skin that has built up between washes.
Fingertip Massages
While scalp massagers are ideal for those with normal hair and skin, some people may have to use their fingertips to massage their scalps. If you have psoriasis, dandruff, or struggle with a dry scalp, it is best to steer clear of scalp massages and use your fingertips instead.
Scalp massagers tend to be quite rough and can cause inflammation to your scalp. While the scalp massager will temporarily scratch the itches you may have on your scalp, it will inflame your scalp and ultimately exacerbate your scalp issues.
Do Massages Make Your Hair Grow?
There are many conflicting ideas about whether or not scalp massages make your hair grow longer and thicker. Some dermatologists believe that there is no way that massages stimulate any kind of hair growth as there is no evidence to say that.
Other dermatologists have said that massaging the scalp can lead to thicker hair as it stretches the hair follicle, allowing hair to grow thicker. Either way, massaging your scalp will lead to increased blood flow to your hair follicles, and that means more nutrients for them.
It can't hurt to try scalp massages out for a little while to see whether or not you notice any difference in your hair. Worst case scenario, all you did was give yourself a nice, relaxing massage because you deserved it.