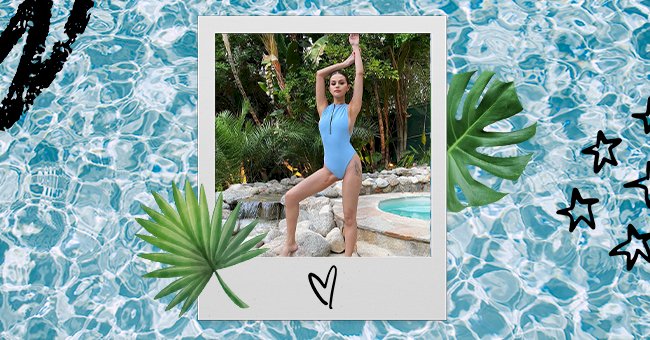 Selena Gomez Models For Her Friend Theresa Mingus' Swimwear Line La'Mariette
Selena Gomez has always been a supportive friend, from sticking by Demi Lovato's side in some of her darkest days to defending Taylor Swift when she needed it.
The star is now supporting her friend and ex-assistant, Theresa Mingus, in her business venture. The two go way back, and Selena has added a celeb face to her friend's brand in the most beautiful way possible.
Mingus recently co-founded a swimwear line that Selena has been modelling since it was released.
One of the first times that Gomez modeled Mingus' swimwear was in September 2020. Selena posed in the swimsuit in such a way that her kidney scar was fully visible. The star was praised for her bravery in posting this. However, she made sure to credit Mingus' swimwear line and say that the line celebrates the fact that all bodies are beautiful.
Gomez has had lupus all her life and had to have a kidney transplant in June of 2017. The kidney was donated to her by another friend, Francia Raisa. Gomez had said that Raisa gave her the most generous gift when she donated her a kidney. Raisa and Gomez have since been mocked about the transplant.
She has been open about her struggles with lupus and her kidneys and said that at first, she didn't want her scar to be in photographs but has since learned that her scar is something to be proud of. Gomez wore a swimsuit that had long sleeves but presented her scar proudly.
Just one month after the star posted the line's launch on her own Instagram page, the swimwear line posted a different photo of Gomez in another swimsuit. Although this swimsuit was different from the one Gomez posted on her own Instagram page, she was just as stunning in it.
The ability to tag a celebrity in your Instagram post will always be a huge publicity boost and will undoubtedly shoot your sales through the roof. Still, the ability to also call that celebrity one of your good friends is an honor.
The swimwear line's Instagram page is only following 14 people, and Gomez is one of the 14. We can tell that the brand is proud to have Gomez on board.