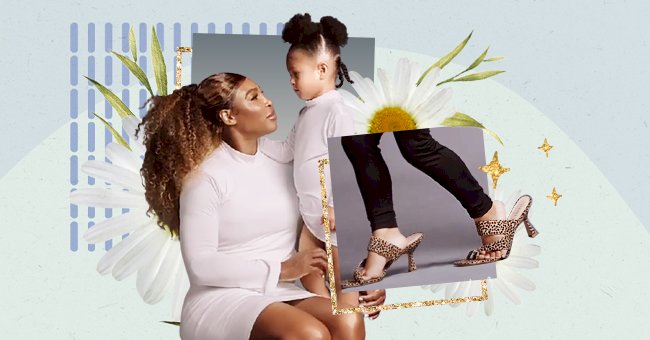 Serena Williams & Her Daughter Appear In Their First-Ever Fashion Campaign Together
Hollywood loves a good mother-daughter duo. From Rory and Lorelai Gilmore to Kris Jenner and any of her daughters, we can't get enough family-oriented content. This campaign has given the people precisely what they want.
Equal parts are adorable and practical; this campaign is for Stuart Weitzman shoes that mothers can wear and passed on to their daughters. It has one unique touch, though. Serena Williams and her daughter Olympia are the faces of the campaign.
We took a look at this adorable shoot and everything that lead up to it. Warning: Cuteness Overload Incoming!
Miss Olympia was born in September 2017. Williams announced her birth with an Instagram post and has posted about her daughter almost every week since then. It's clear that the star is proud to be Olympia's mother.
Three years after Olympia was born, Williams became the face of Stuart Weitzman shoes. They were shooting a campaign in which women were portrayed as icons and pillars of strength within their communities. Williams was perfect for the campaign.
The Mother-Daughter Campaign
Being so proud to be Olympia's mother, Williams was more than happy to have her little fashionista on set with her. She is quoted as saying that she cannot "force her out of a princess dress," speaking about her daughter's love for fashion.
The campaign has been called Footsteps To Follow and adorably shows Williams her star-in-the-making in matching outfits and shoes. While the shoes are way too big for Olympia now, she will grow into them. A tasteful way that she has big shoes to fill in the wake of her mother's career.
Watching the campaign video will most definitely tug on your heartstrings. Any mother watching will be smiling through a couple of happy tears, thinking about their own daughters.
We do not doubt that this little diva will follow in and maybe even surpass her mother's successful footsteps.