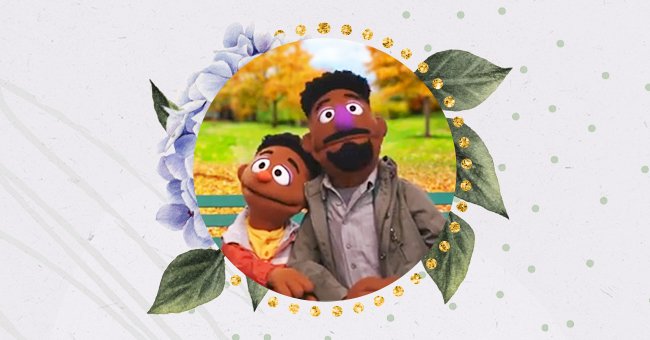 Sesame Street' Has Introduced Two Black Characters For Racial Literacy
Sesame Street has just added two black muppets to its cast — please, welcome 5-year-old Wes and his father Elijah.
In the latest Sesame Workshop, Wes and Elijah talk about two important concepts to kids, what's melatonin and skin color.
Bradley Freeman Jr. got the role of the black muppet, Elijah, that will be introduced with his son on March 23 by Sesame Workshop, the nonprofit behind Sesame Street.
Good Morning America has recently shared the news, calling the two new muppets who will help Elmo and his pals to teach kids a new set of skills called "The ABC of Racial Literacy".
In the video, Elijah explains to Elmo that melatonin gives us our skin, eye, and hair color. This is part of the non-profit initiative 'Coming Together' that provides free digital content to help parents spot conversations about race with their children.
At Sesame Workshop, we look at every issue through the lens of a child. Children are not colorblind — not only do they first notice differences in race in infancy, but they also start forming their own sense of identity at a very young age,"

Dr. Jeanette Betancourt, the Senior Vice President at Sesame Workshop said in the release.
Dr. Betancourt explains that through 'Coming Together', they can help children to build a positive sense of identity and appreciate the value of others.
But that's not the first time that Sesame Street highlights the importance of multiculturalism and racial equality in the show.
Throughout its 50 years of existence, it has featured a diverse cast like Rosita La Monstra De Las Cuevas, the first Latina muppet to join the show in 1991, and Kami, an HIV-positive muppet introduced in 2002.
"The work to dismantle racism begins by helping children understand what racism is and how it hurts and impacts people. Sadly, today's announcement comes at a time of racial and social discord when many families are in need of support in talking to their children about racism."

Kay Wilson Stallings, executive vice president of creative and production at Sesame Workshop
On February 1st, they shared on their Instagram account a short video celebrating the beginning of Black History Month, honoring the contribution of African Americans to the United States.