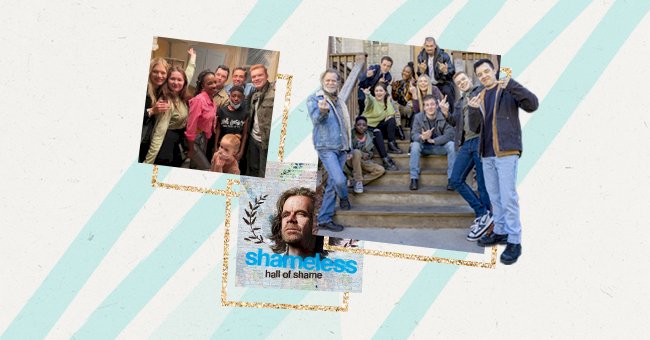 'Shameless' Creator Talks About The Show's Final Episode
If you've watched TV past ten p.m., you'll know all about the Gallagher family. They're unconventional, wild, criminal, and addictive. Once you start watching, you won't be able to tear yourself away.
Unfortunately, they have made it easy for us to tear ourselves away because they have finally come to the end of their time on our screens. We have watched some of them grow up, and some of them deteriorate, and we have loved every minute.
However, after eleven seasons, it is finally time for the Gallaghers to move on without us.
The Final Season
As with any show, we become used to the cast and comfortable with how they act together. There is a sense of profound loss when one of those characters is no longer on screen. This is what happened when Fiona, played by Emmy Rossum, left the cast.
Fiona was the backbone of the Gallagher household for a very long time and to see her go was heartbreaking for so many 'Shameless' fans. The show ran for two seasons once Fiona had left, but the show didn't feel the same even to the cast.
However, two seasons later and the cast was still together and making magic on our screens, but there comes a time when every show needs to end. The story has been told, and the characters move on to bigger and better things. After eleven seasons, it is a wrap on 'Shameless'.
The Series Finale
Watching the show has made every viewer wonder how Frank, played by William H. Macy, has not died yet. He has done and been through so many things that should have killed him, but still, he remained alive and well.
The series finale sees Frank's lifestyle finally catch up with him, though. While we never got to see Emmy Rossum come back and act again, in Frank's final scenes, we see her as flashbacks of Frank's life. However, many other strings were left untied.
John Wells, the show's creator, said that he had done this purposefully so that fans could fill in the blanks where they wanted to. Wells believes that fans should be allowed to draw their own conclusions after having been so invested in the show.
Not being able to get Emmy Rossum back is one of Wells's most significant and only regrets about season eleven. Wells has also said that there are no plans to do a spinoff of the show, but he will never say never because there is always the possibility that it could happen.