Shannen Doherty | Kurt Iswarienko and Shannen Doherty | Source: Getty Images
Shannen Doherty Divorces Husband After 11 Years Amid Her Stage 4 Cancer Battle: 'She Was Left With No Other Option,' Source Says

Shannen Doherty has submitted divorce papers to end her marriage with Kurt Iswarienko.
Feeling she had no other choice, she ended the 11-year relationship filled with love and support.
The actress remains engaged in her fight against stage 4 cancer.
Actress Shannen Doherty and renowned photographer Kurt Iswarienko first crossed paths in 2008. Following a three-year courtship, Iswarienko popped the question, and the duo tied the knot on October 15, 2011.
The intimate wedding ceremony reportedly occurred at a close friend's residence in Malibu, California. The occasion was later documented on Doherty's We TV docuseries, "Shannen Says," which aired in 2012.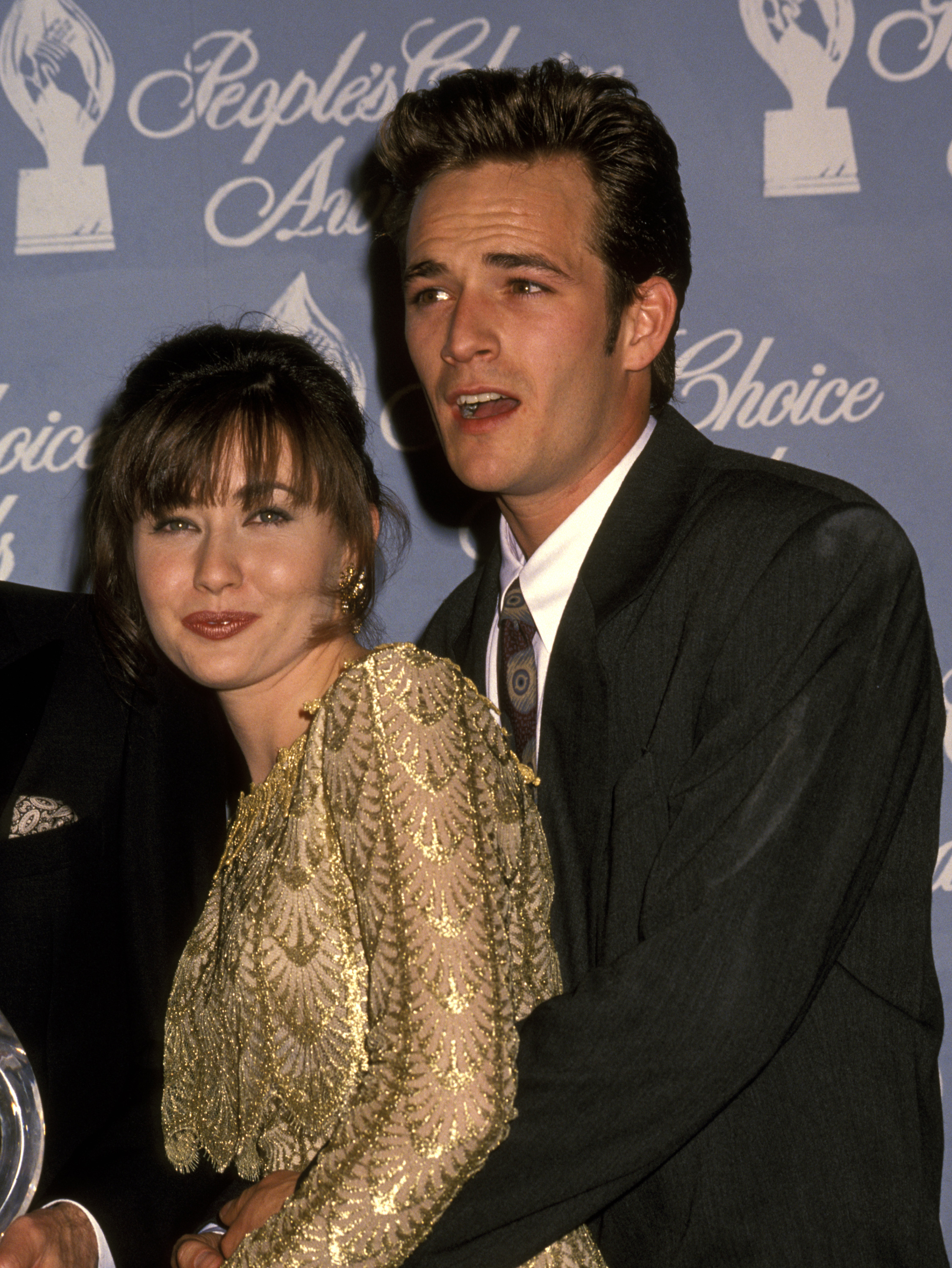 Actress Shannen Doherty and actor Luke Perry during the 18th Annual People's Choice Awards on March 17, 1992 | Source: Getty Images
Throughout their marriage, the "Beverly Hills, 90210" star had been vocal about her appreciation for Iswarienko's unwavering support, often sharing her sentiments on social media platforms.
In a heartfelt Instagram post from June 2019, the actress referred to her husband as her "best friend" and expressed her deep love for him. She elaborated on the vital role his love and support played in her life and how well they understood each other. She said:
As Doherty faced significant health challenges, Iswarienko emerged as her primary source of encouragement. In a September 2020 interview, the Tennessee-born actress revealed her intention to write letters to her husband, detailing the extent of her gratitude and love for him.
Iswarienko also credited Doherty with providing him with strength during the COVID-19 pandemic lockdown. In April 2020, he shared an Instagram post celebrating her birthday and emphasizing his happiness to be by her side on such an important day.
He expressed joy in being able to bake a cake and cook for her in the presence of their loved ones, signing off with, "Happy Birthday, @theshando. I love you."
Despite their strong connection and Iswarienko's unwavering support, Doherty ultimately decided to pursue a divorce.
Shannen Doherty Filed for Divorce Following 11 Years of Marriage, Feeling She Was Left with No Alternative Options
On April 21, 2023, entertainment news outlet TMZ reported that Doherty had filed for divorce from her husband amid growing tensions behind closed doors.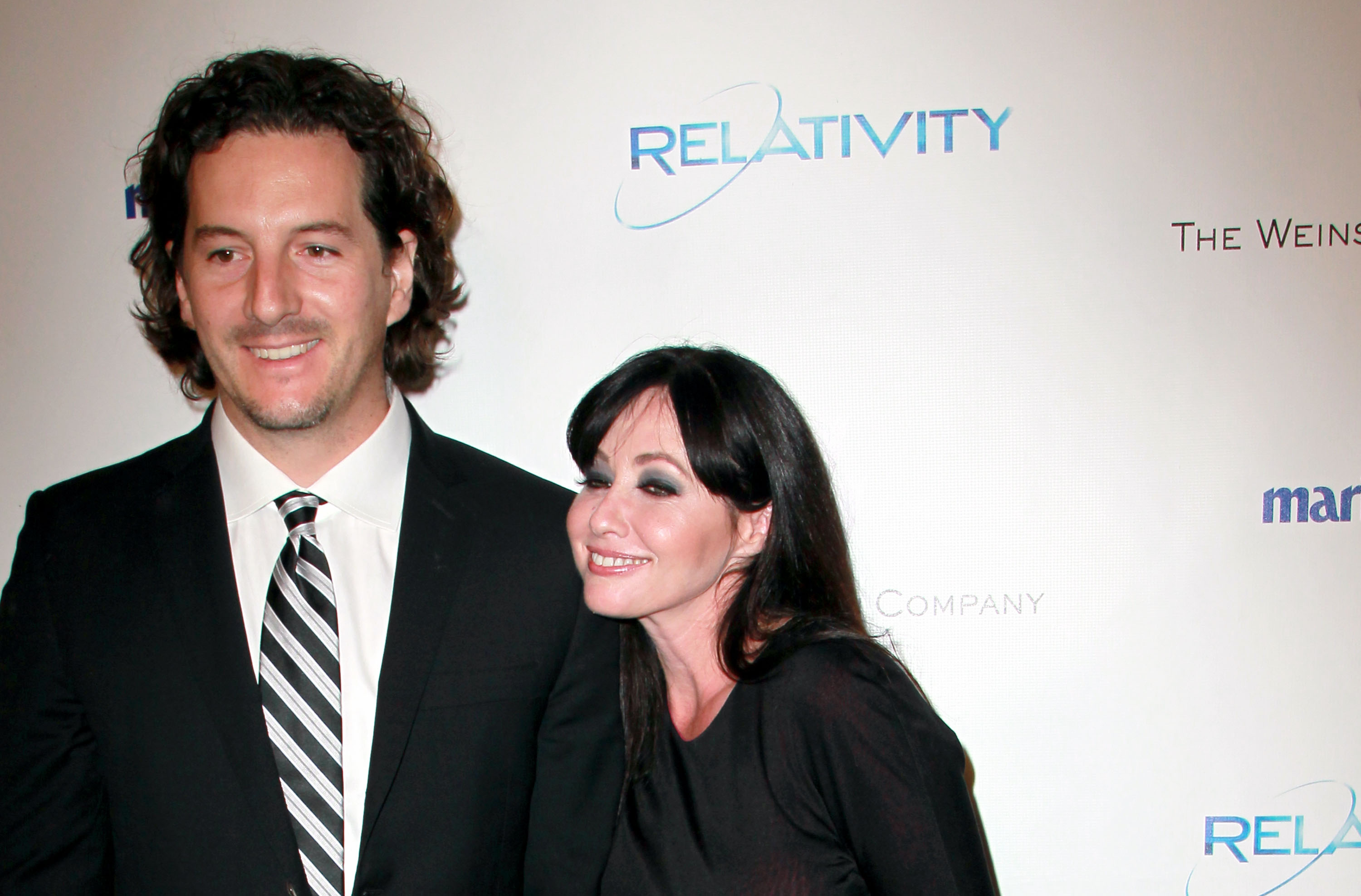 Shannon Doherty and her husband photographer Kurt Iswarienko arrive at The Weinstein Company And Relativity Media's 2011 Golden Globe Awards Party at The Beverly Hilton hotel on January 16, 2011 in Beverly Hills, California | Source: Getty Images
According to the report, the television star submitted court documents in Los Angeles, revealing that the couple had initially separated in January 2023. Doherty and Iswarienko, a professional photographer known by the moniker PICTUREKID, had no children together.
Doherty's representative, Leslie Sloane, provided insight into the couple's current situation, stating:
"Divorce is the last thing Shannen wanted. Unfortunately, she felt she was left with no other option."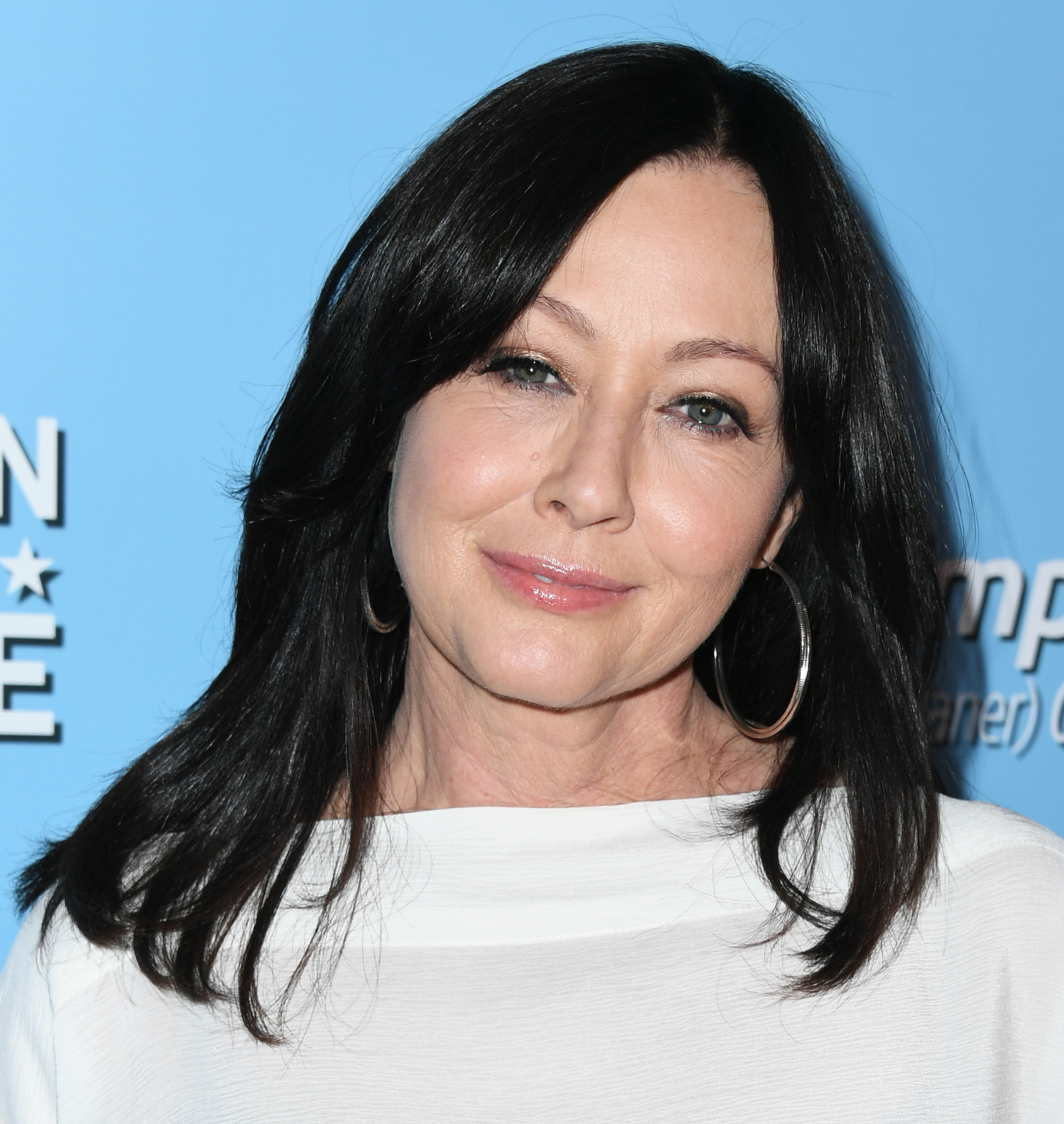 Shannen Doherty attends the 9th Annual American Humane Hero Dog Awards at The Beverly Hilton Hotel on October 5, 2019 in Beverly Hills, California | Source: Getty Images
Sloane also claimed that Iswarienko's agent, Collier Grimm, played a significant role in the divorce proceedings and should be contacted for further information.
Sources close to the couple revealed that they are experiencing a contentious separation, which is further complicated by Doherty's deteriorating health condition.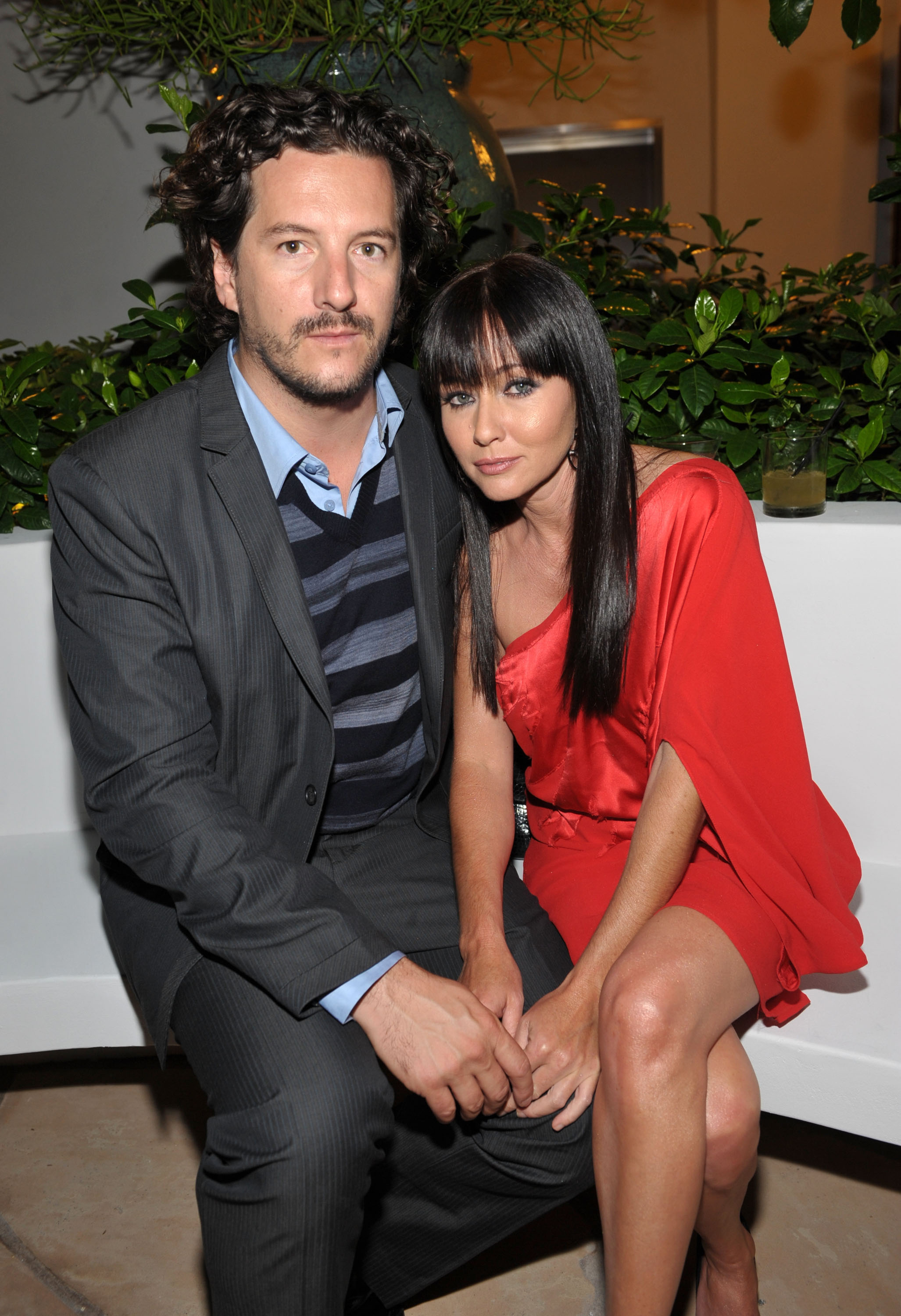 Kurt Iswarienko and Shannen Doherty attend the Entertainment Weekly and Women in Film pre-Emmy Party at Restaurant at The Sunset Marquis Hotel on September 17, 2009 in West Hollywood, California | Source: Getty Images
Court documents indicate that Doherty is seeking spousal support but has requested that it not be awarded to Iswarienko. Reportedly, there was no prenuptial agreement between the two.
Just hours before the divorce news became public, Doherty shared a cryptic message on her Instagram account, emphasizing that people who truly belong in one's life treat them right.
This marked the end of Doherty's third marriage. She was previously married to Ashley Hamilton from 1993 to 1994 and later to Rick Salomon in 2002, though they divorced in 2003.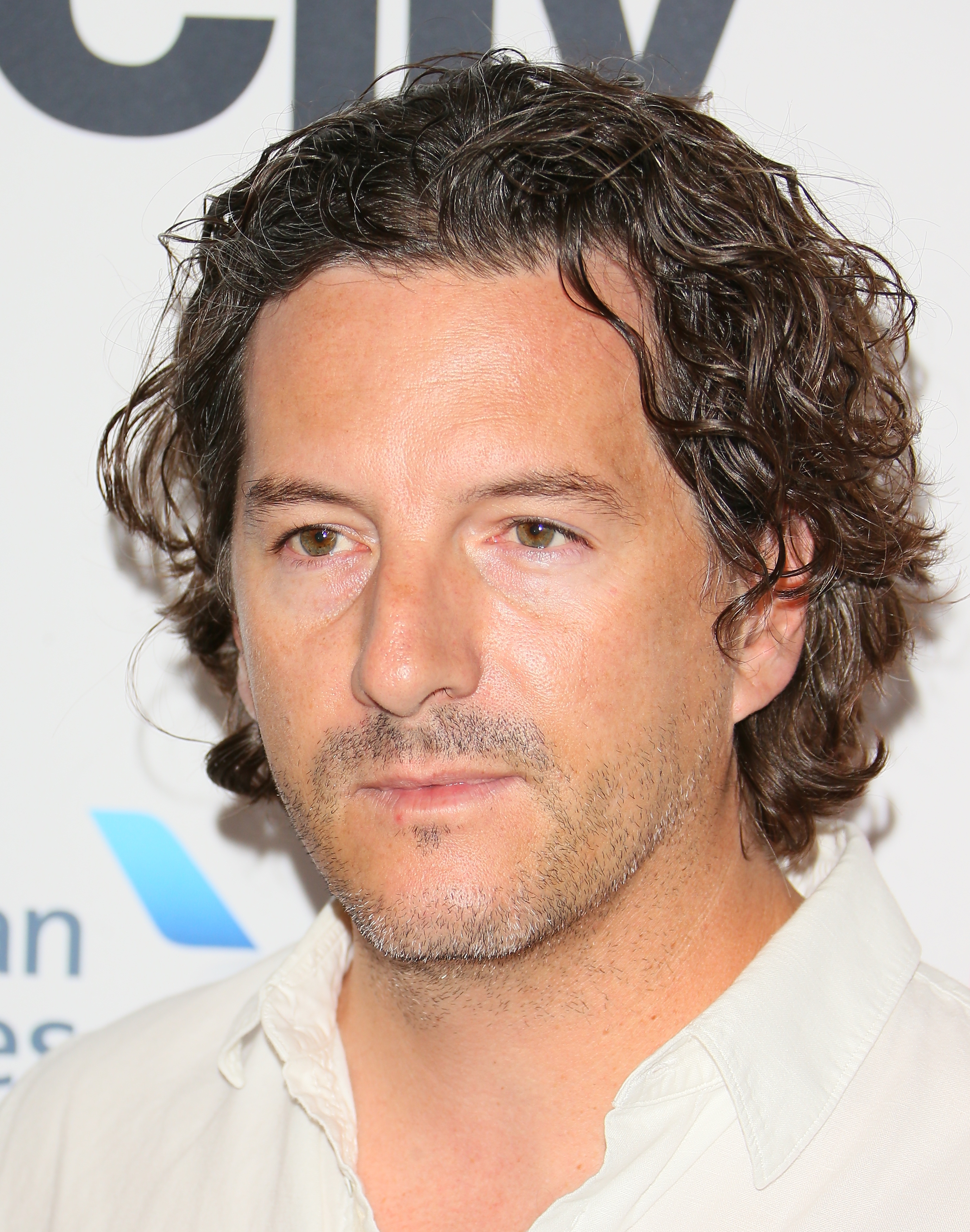 Kurt Iswarienko attends Hollywood Unites for the 5th Biennial Stand Up To Cancer at Walt Disney Concert Hall on September 9, 2016 in Los Angeles, California | Source: Getty Images
In the lead-up to her marriage with Iswarienko, Doherty had acknowledged the significant commitment that marriage represented for her, stating that she would not enter into it casually as she had done in the past.
This statement suggested that the actress had learned from her previous experiences and intended to approach her relationship with Iswarienko more cautiously.
Doherty Is Battling Stage 4 Cancer
As Shannen Doherty navigates her recent divorce news, the actress also continues her battle against stage 4 cancer. Over the past several years, the film star has undergone various treatments to address her condition.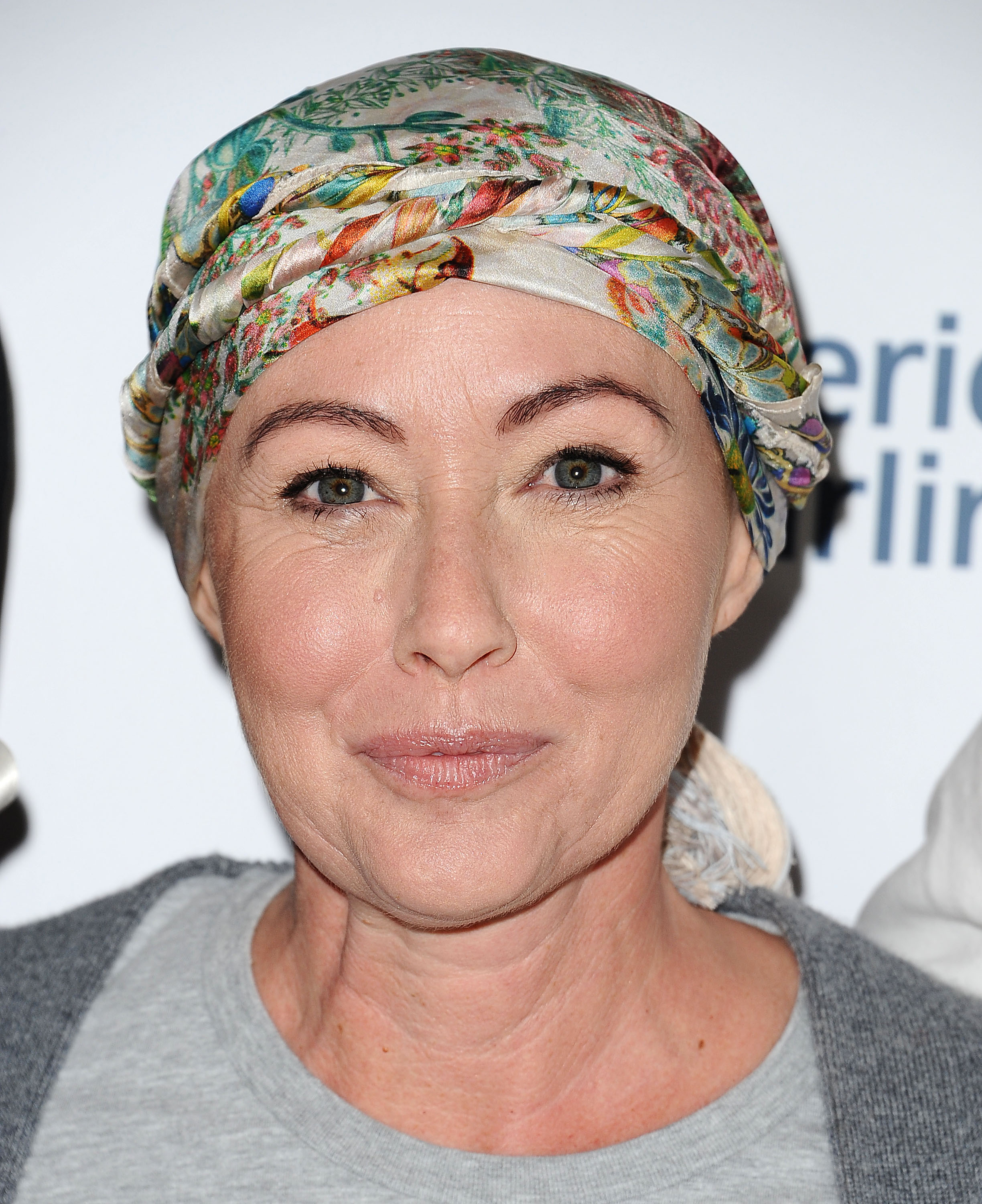 Shannen Doherty attends Hollywood Unites For The 5th Biennial Stand Up To Cancer at Walt Disney Concert Hall on September 9, 2016 in Los Angeles, California | Source: Getty Images
Doherty was first diagnosed with breast cancer in March 2015. After two years, the cancer went into remission, only to re-emerge in 2020 as stage 4. The Hollywood star has consistently been open about her struggles, sharing her journey with the public.
In a February 2020 interview, Doherty admitted that she was struggling to come to terms with the return of her cancer, finding it difficult to comprehend in multiple ways. She expressed her concern about how she would break the news to her mother and Iswarienko.
Throughout her battle, Doherty has been candid about her experiences and documented her journey on social media. Despite the recurrence of her cancer, Doherty returned to work, determined to demonstrate that she could still perform under challenging circumstances.
The actress has emphasized that people can see someone with stage 4 cancer continuing to work against the odds. Though initially kept her diagnosis private, she eventually confided in a small group of individuals, including fellow "90210" co-star Brian Austin Green. Green has provided a strong support system for Doherty, especially on set.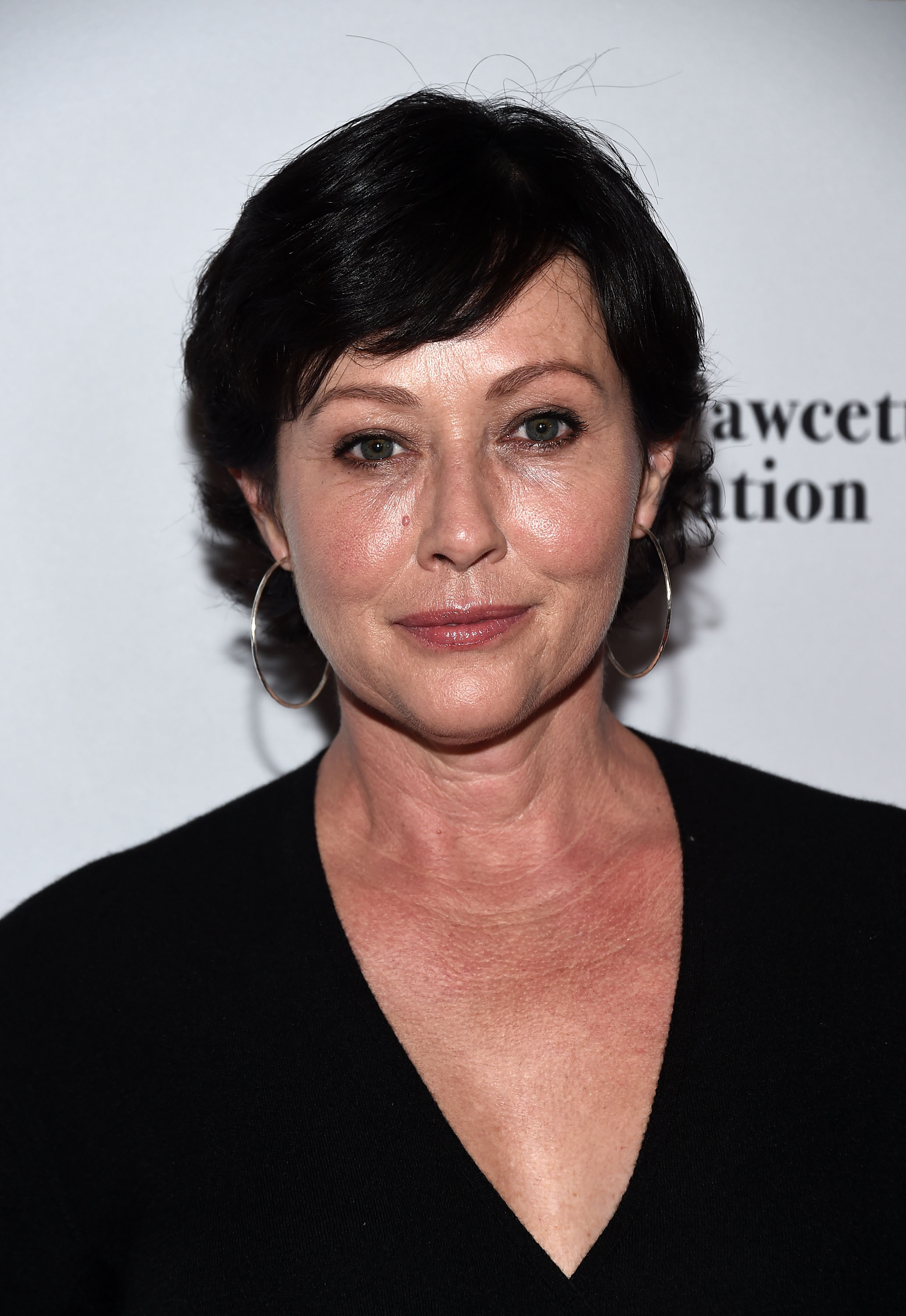 Shannen Doherty arrives at the Farrah Fawcett Foundation's "Tex-Mex Fiesta" event the Wallis Annenberg Center for the Performing Arts on September 9, 2017 in Beverly Hills, California | Source: Getty Images
As she faced anxiety on set, Doherty questioned her ability to do the job. Green, however, reassured her that he had her "back" no matter the situation. His support has been instrumental in helping Doherty through this difficult period in her life.
Despite her ongoing challenges, Doherty has maintained a positive attitude. In March 2023, she participated in a "Charmed" panel at 90s Con in Hartford, Connecticut, alongside co-stars Holly Marie Combs, Rose McGowan, and Drew Fuller, among others.
During the panel, Doherty provided fans with an update on her well-being. When asked about her current state amid her cancer battle, the Hollywood star responded, "I'm feeling great, thank you!"
Doherty's strength and resilience during this trying time in her life serve as an inspiration to many. Her openness about her experiences and her determination to continue working showcase the power of perseverance in the face of adversity.
The information in this article is not intended or implied to be a substitute for professional medical advice, diagnosis or treatment. All content, including text, and images contained on WomanlyLive.com, or available through WomanlyLive.com is for general information purposes only. WomanlyLive.com does not take responsibility for any action taken as a result of reading this article. Before undertaking any course of treatment please consult with your healthcare provider.