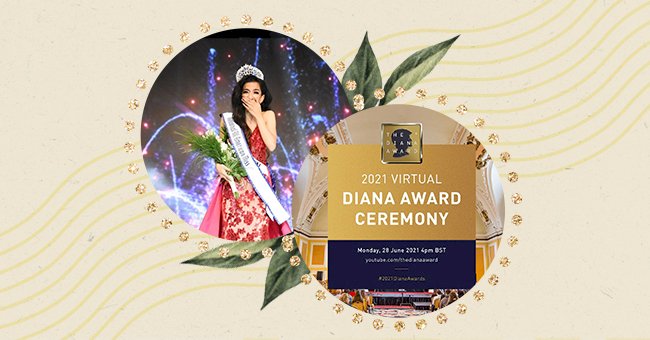 Sikh Oxford Students Wins The Diana Award
Receiving an award or accolade at any age is something to be proud of and knowing that you are one of the youngest people to so is something that will make you feel on top of the world no matter who you are.
There are so many awards that one can win that would be impressive to anyone, but certain awards are next-level exciting and will certainly be framed in your home for a long time.
24-year-old Serene Singh has just learned what this experience is like after winning one of the most prolific awards in the world.
The Award
Princess Diana was an incredible woman who inspired much change and improvement in the lives of those around her in her short lifetime. She always made sure to try and improve the lives of each person that she came across.
Therefore, the Diana Award is an award given to young people who are changing and improving the lives of those around them. The reward is aimed at social interaction and humanitarian work.
The accolade can be one by any young person aged 9-25 and is the longest-running award that can be won through retrospective nomination. It is not an accolade that you can work towards, but rather one that is awarded when a young person displays the behavior that is deserving of the award.
The award was created in memory of Diana, Princess of Wales and is awarded to a person without them having any expectation of receiving the award. It is one of the most prestigious accolades in the world.
For this reason, it would be an honor for anybody to receive the award, and the reason that Singh was thrilled to be awarded this honor.
Serene Singh
Singh, an Oxford student who is studying for a Ph.D. focusing on the treatment of women in the criminal justice system in the United States of America, which in itself is an incredible thing to be doing.
However, Singh was awarded this accolade because she developed an NPO in 2016 called 'The Serenity Project,' which she began in honor of her friend who was a GBV survivor and who she lost to suicide.
This project aims to give a voice back to the women who have lost their voice due to GBV and feel as though they are alone and not worthy in the world. The project focuses on helping women find self-love and confidence and having an annual 'International Day of Self Love,' which aims to raise funds for the organization through the fashion show.
However, Singh's passion for helping women goes far beyond her own NPO and extends into her being part of Mrs. Obama's 'Global Girl's Alliance'. She is passionate about women's issues and advocates for women's rights. She has even extended her efforts to Jharkhand, India, to ensure that adolescent Indian village girls develop self-defense skills and gain the resources they need to stay in school.
Singh has said that the award is an honor and an opportunity to connect with leaders worldwide who champion the same causes that she does and is a reminder of her impact on the justice system.