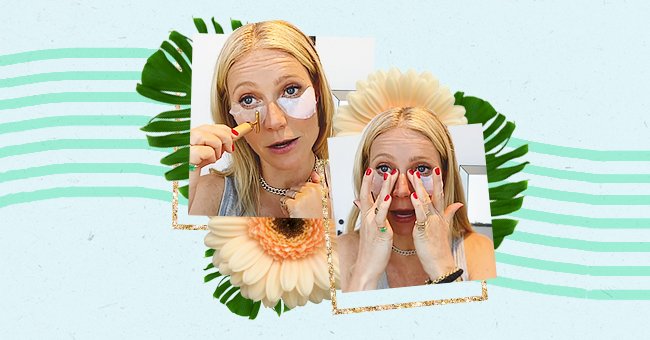 Skincare Experts Slam Gwenyth Paltrow's Skincare Routine & Her Approach To Sunscreen
Gwyneth Paltrow is the queen of lifestyle and wellness, with thousands looking to her for opinions. The 'Goop' founder recently shared her skincare routine, which many experts find concerning.
Gwyneth Paltrow is one of the most trusted celebrities when it comes to wellness and lifestyle practices. The actress started her platform 'Goop' and instantly became a hit in the wellness and beauty realm.
Gwyneth usually shares her beauty tips and tricks, but her most recent skincare video raised some eyebrows. Read more to explore Gwyneth's latest skincare routine and why experts are concerned.
The Skincare And Wellness Guide
Gwyneth's recently shared her skincare routine with Vogue Magazine youtube subscribers. Her regime consists of a beauty and wellness element to achieve the perfect naturally glowing skin.
The routine begins with a protein smoothie and meditation before she starts working with the skin. Then, Paltrow moves on to dry brushing before applying her Goopglow exfoliator and Daughter Active Botanical Serum.
After the serum, Gwyneth applies an eye mask which she goes over with a gold sculpting bar. She then finishes off by moisturizing with Weleda skin food, a small amount of sunscreen, and a Goopglow lotion.
Skincare Expert's Concern
After posting her skincare and wellness guide on Tuesday, Gwyneth's routine received some backlash. Her final skincare step, which is the moisturizing step, is what raised some concern specifically.
Paltrow explained she uses a minimal amount of sunscreen on her nose and areas most affected by the sun. She is then seen applying the sunscreen moisturizer similarly to how one would apply a highlighter.
"The misconception that you only need to apply it to part of your exposed skin is harmful,"
Dermatologists such as Dr. Caroline Robinson expressed that Gwyneth's technique could be dangerous. Many presented that skin cancer can affect many areas of the face, making Gwyneth's method a hazard.
Further Backlash
More beauty commentators and experts also came out with concerns about Gwyneth's choice of words. Many realized the actress was regularly using terms that could be misleading to her audience.
"When brands heavily promote their 'clean,' 'vegan,' 'chemical-free, 'natural,' paraben-free,' non-toxic,' skincare lines [it] make[s] my eyes roll back into my head,"

Says Sofie Pavitt
Several experts pointed out that Paltrow throwing around words like 'clean beauty' were just marketing ploys. Esthetician Sofie Pavitt explained that there aren't any FDA regulations for using those terms.