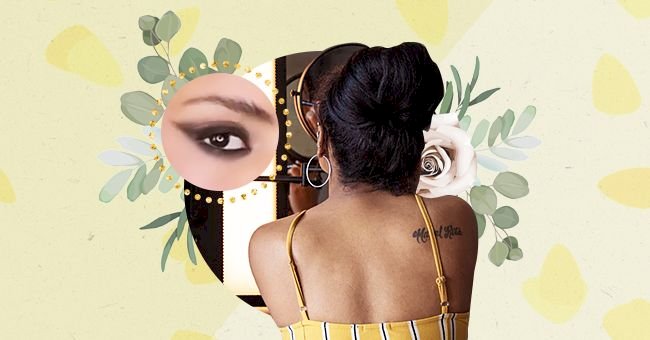 Smudged Black Eyeliner Makes A Comeback At NYFW 2021
We have all been in either quarantine or isolation for almost a year now, wearing pajamas and no makeup. Black eyeliner is back to change all that.
After a year of rolling out of bed and into our home workspaces, many women just want to dress up again. NYFW proved why that is always a good idea. The fashion event of the year has brought with it the resurgence of your favorite makeup bag classic.
WomanlyLive is bringing you the how, when, and where to find and wear smudged black eyeliner again.
When and Where To Wear It
The smudged black eyeliner look has a lived-in feel about it, so wearing it to a meeting or job interview probably won't reflect your professionalism very well. On the other hand, Friday night out on the town or Saturday morning brunch with the girls might just be the perfect place.
This look is beautifully versatile, despite its reputation. It can be worn with a nude lip for a more toned-down look or a bold lip to look NYFW ready. The best part about this look is that there are no precise lines, so getting your liner to be even on both sides becomes easier.
This look is so versatile that there is a myriad of ways to apply it. You could use any combination of black eyeliners and black eyeshadows to perfect this look.
A black pencil can be used to draw messy black lines across your eyelid, which you can blend and perfect with an eyeshadow brush.
A black gel liner can be used much the same way, although a mini beauty blender might work better to blend this type of eyeliner out.
You could even use a black liquid liner to draw on your eyeliner and then blend it out using black eyeshadow. If you try this method, make sure that you have primed your eyelid with an eyeshadow primer or a concealer.
Where To Find The Products
There are millions of eyeliner products out there, and what you use will depend on personal preference, but we have compiled a list of one of each of the eyeliners mentioned in this article.
The NARS High-Pigment Longwear Eyeliner is an excellent black eyeliner pencil. It is smudge-proof and has a 12 hour wear time, making it perfect for a night-out look.
Inglot's AMC Eyeliner Gel is a great gel liner to use for this look because it is crease-proof, meaning it will hold up even if used on the entire eyelid. This liner is also waterproof, which is always a bonus.
The Revlon Colourstay Liquid Liner is the only liquid liner you need in your makeup bag and for this look. The marker tip makes for an easy and smooth application, perfect for achieving your smudged black eyeliner dreams.Price: $6.00