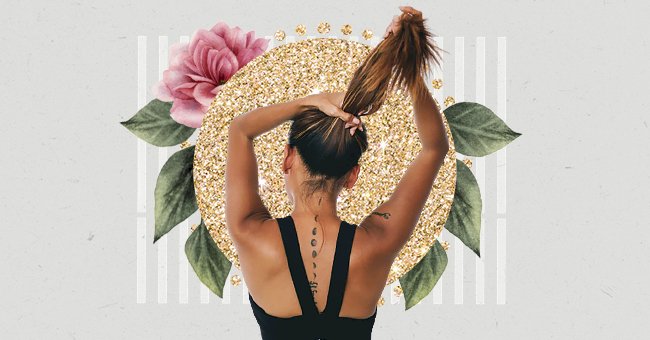 Straight Hair Hairstyles Worth Trying This Summer
Straight hair doesn't have to be boring nor a little limiting. With the right style and haircut, you'll shine.
I've got long and straight hair, and most of my day, it's tied up on a bun or ponytail. When I go out, especially at night, I go for the typical behind the shoulders or in front of the shoulders hairstyle. Can't do much more than that, right?
Not really! If you're tired of the same haircut or hairstyle and hit a plateau on styles for straight hair, we've rounded up the coolest hairstyles for straight hair.
French Braid
If there's a hairstyle that never goes out of style is a French braid. Easy, handy, and cute -- you can use it at basically any moment of your day, from running your errands to a business event to a happy hour with friends.
Sleek Ponytail
Celebrity Hairstylist Chris Appleton gives us the ultimate masterclass for three staples ponytails in just three steps. If you have a special event to go to and don't know which hairstyle you should choose, maybe an extra-long high look is a good idea.
Mohawk Braid Top Knot
Top knots are my go-to hairstyle when I'm in a rush. But this top knot has a special tweak -- the mohawk braid style with a messy bun. This hairstyle is perfect if you are in the mood for an intricate style but want to leave some hair down.
Messy Ponytail
I love messy ponytails! They have this carefree style, but at the same time, they're chic. You'll need some hair products such as volume spray, hair extensions, hair grips, and elastics, a few extra 5 or 10 minutes of your time, and you're good to go!
Textured Low Bun
This up-style is the perfect hairstyle for brides, bridesmaids, or if you have a chic social event to attend. It's a classic and romantic hairstyle, and even if it looks complicated, the hairstylist Stephanie makes it easier for us.
Twisted Updo
Learn how to make a twisted updo step-by-step with this tutorial. Mousse, salt spray, and hair spray will keep your hair in the right place. This hairstyle usually takes more time than the others, so make sure you're not in a rush before trying it.