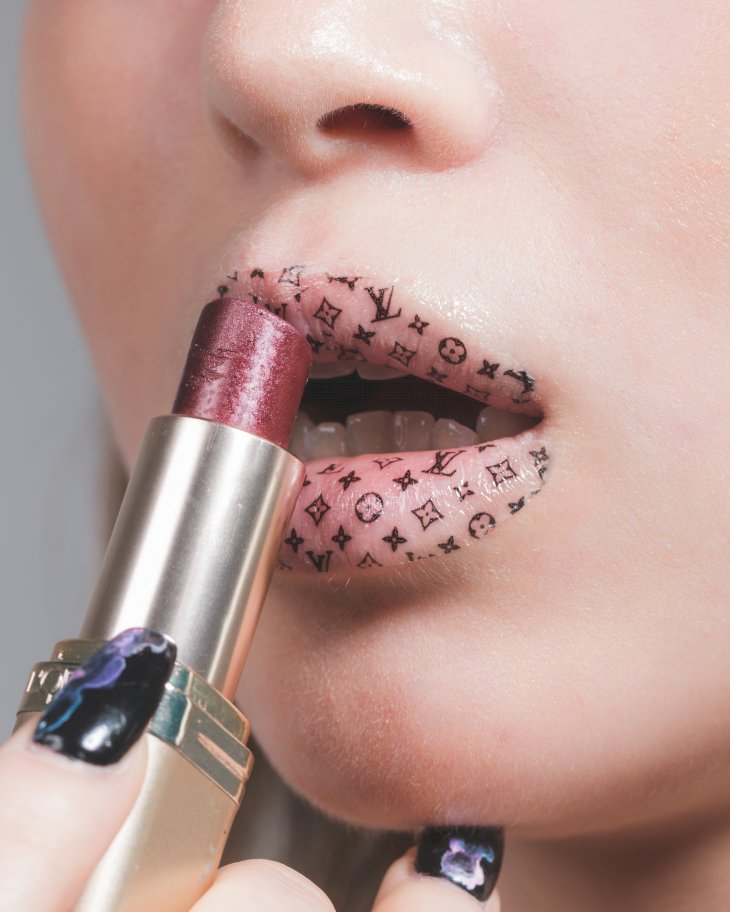 Strange Makeup Products That Might Be Worth Trying
From painful hacks to crazy tools, it has become pretty normal to go to extreme lengths to achieve perfection. The oversaturated market has pushed beauty brands to be more adventurous and challenge conventional beauty in order to separate themselves from their competitors.
As a result, in the last few years, we've seen many weird and wonderful products like rotating curling irons and rubber face masks. Makeup is no different, here are some wacky products we believe might be worth trying at least once.
i-Envy by Kiss Brow Stamp
While eyebrows might be trendy, they're not always the easiest to get right. From too bold to too blocky, there are many things that can leave you feeling like your brows look weird.
However, I-Envy by Kiss brow stamps aims to solve the problem. The product is marketed as an easy way to a perfect brow.
Violent Lips Lip Appliques
Lip art is another Instagram-inspired trend that has become popular across the board. Unfortunately, it is definitely not one of the easier trends to achieve.
However, Violent Lips has the answer to your woes. The brand offers lip-art tattoos that are easy to apply and come in a variety of finishes, designs, and colors.
Beth Bender Beauty Eyeliner Stencils
The coveted winged liner remains one of the most troublesome makeup techniques to perfect. From crooked lines to going overboard with the liner, it can take ages to get it right.
Beth Bender Beauty created eyeliner guides to help reduce the time it takes to perfect your wing. To be completely honest, we kind of love the idea of a guide.
Lipstick Queen Frog Prince Lipstick
The lipstick with a little magic to it. Lipstick Queen's green lipstick took social media by storm with its magical ability to turn pink on the lips.
The lipstick adjusts to your pH and skin tone to create the perfect pink for you. They even have a blush version!
ColorOn Professional Eye Shadow
Another product aiming to make your makeup routine easier and faster while still looking professionally done is ColorOn Professional Eyeshadow tabs. The idea is you press and hold the tab to your eye.
When you lift it, the eyeshadow is left on the eye ready to be blended to perfection. The brand also offers stick-on eye art options.