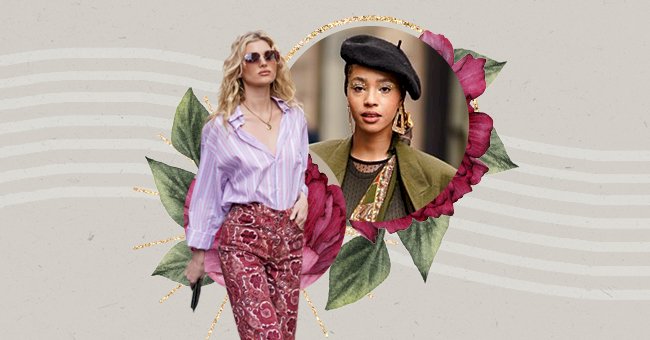 Style Guide: 10 Outfits That Will Get Your Through Spring In Style
March is the month to rejoice and upgrade your winter wardrobe with the colors of spring. This year's trends will be dominated by pastel and sorbet tones, patterned pieces, classic styling games, and chic skirts and boots for the love of the floral season. Brace yourselves for the merry time weather.
Every spring season presents us with a chance to start afresh and write our fashion statement in style. And even though you have every liberty to design your wardrobe the way you like, it's wise to take a look at the latest trends and take notes accordingly.
While spring is all about welcoming the warmth and basking in the sun, it is bound to get breezy at times, which calls out for choosing smart clothing options. Take a look at our style guide for spring 2021, and have fun updating your closet for the floral season.
1.Playing With Patterns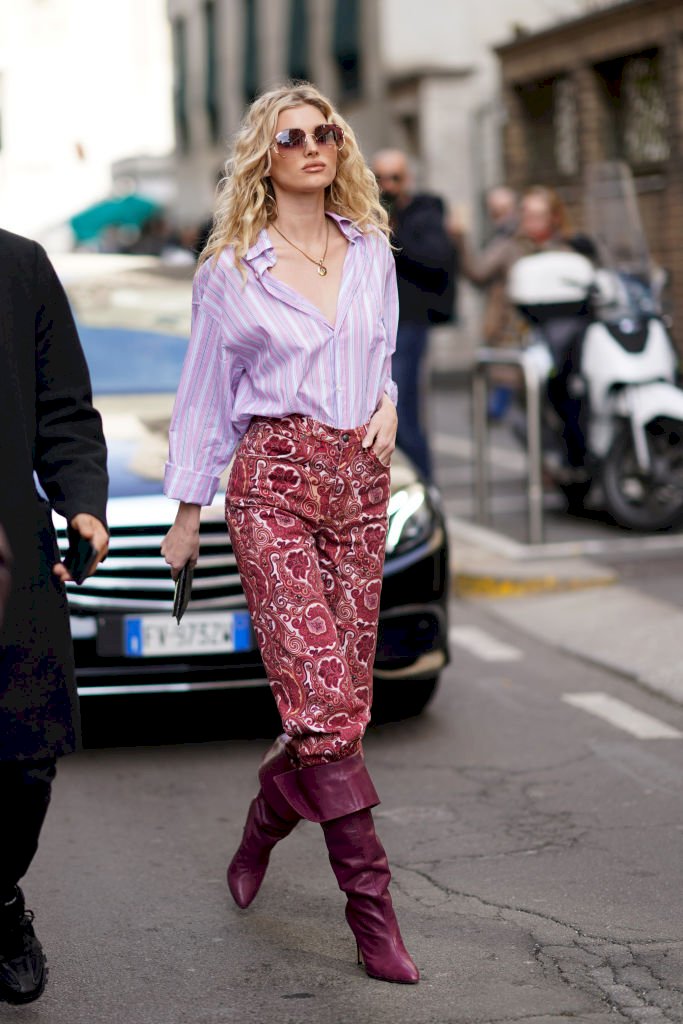 Getty Images
You might think spring is all about bringing in floral prints, but the street-style fashion stars prove otherwise. Make room for cool pattern prints this season, and pair them with your favorite pants to make a bold fashion statement.
2.One-Piece Clothing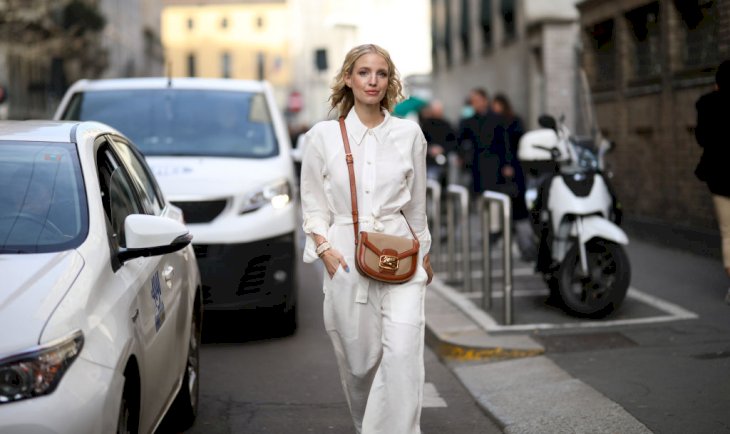 Getty Images
Jumpsuits are a worthy addition to our wardrobes any time of the year, and they are durable options that will last you nearly all seasons. Pick an elegant one-piece fabric that will make you stand out in the crowd, and pair it with a chic bag and comfy sandals.
3.Timeless & Classic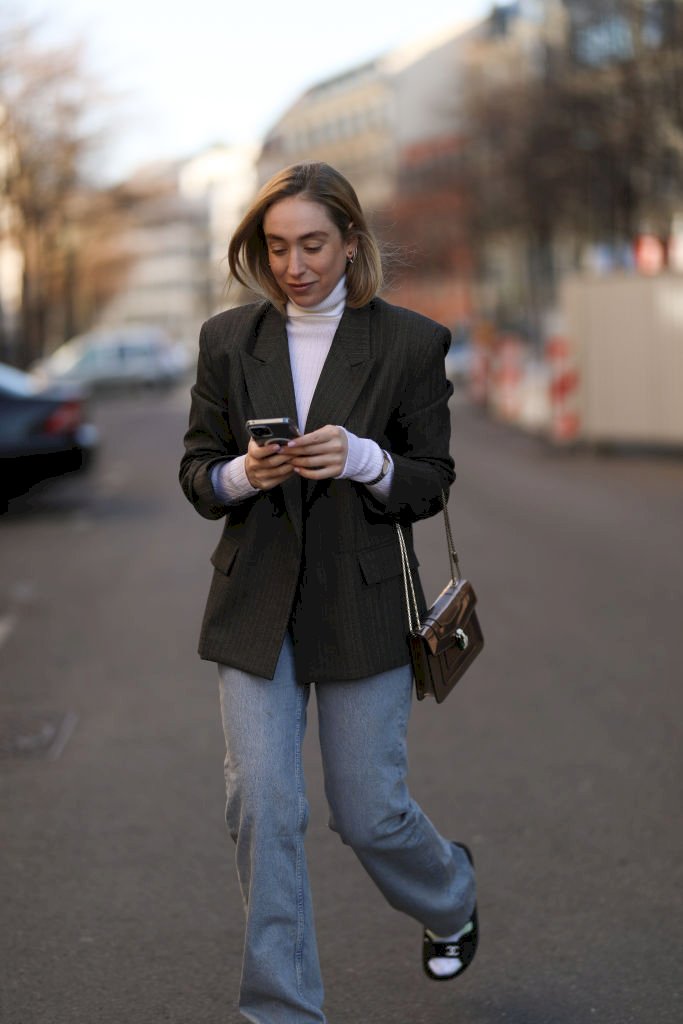 Getty Images
Classic outfits are the safe options that you can invest in for once and then rock all year round. Pair a white turtleneck or a dress shirt with a black or grey blazer or coat, and hop on your favorite blue denim to walk the street in style.
4.Pretty In Pastels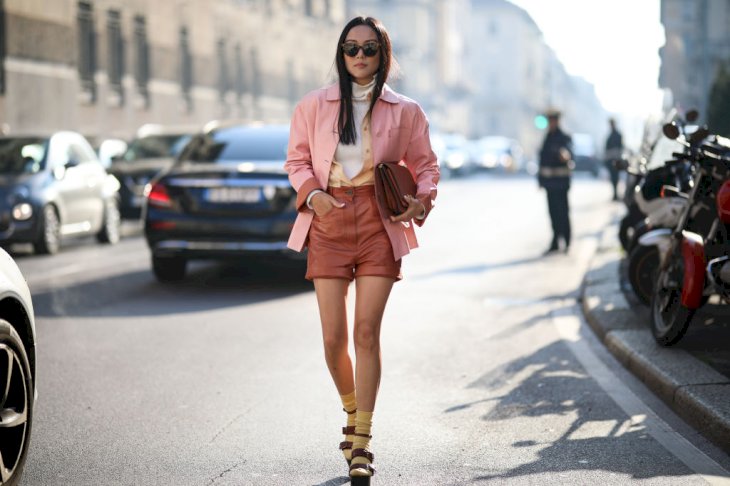 Getty Images
The only way to bid farewell to winter blues is by ditching neutral tones and embracing pastels for the spring season. How you choose to style your statement outfit is your call, but mixing lighter tones with some bold and vibrant colors seems like a great idea.
5.Dress To Impress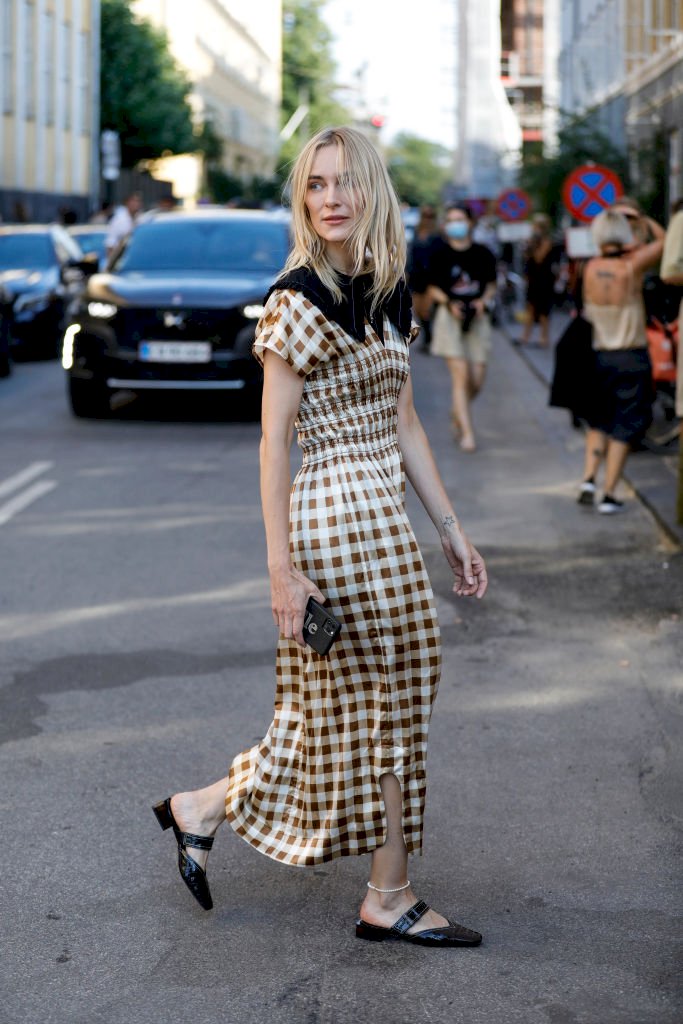 Getty Images
Repeat after us: the season to don your favorite designer dresses is back with a bang. You can opt for floral, printed, patterned, and checked collar dresses, but make sure you keep a short body jacket close in case the rain or wind decides to surprise you.
6.Warm & Wild
Getty Images
Introduce the missing "wow" factor in your style by pairing a pleated or midi skirt with a chic blouse or crop top. Complete your look with an oversized blazer and strapped shoes, and a printed scarf or beret hat can be a worthy royal addition.
7.Combine Spring Tones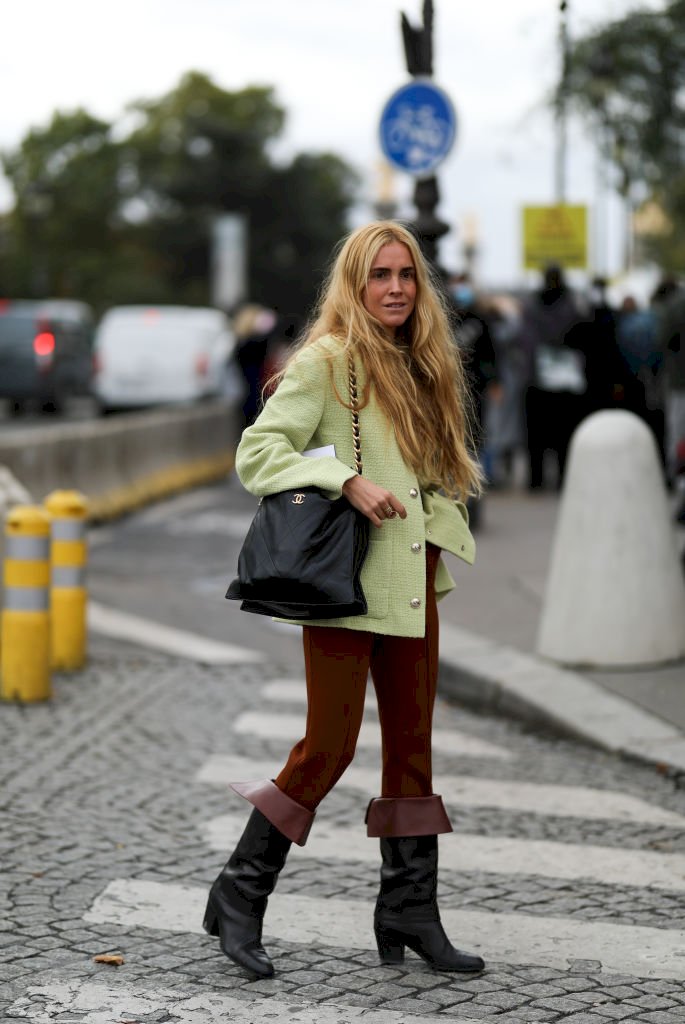 Getty Images
Who says you have to do away with your love for warm colors as you transition to sorbet and pastel tones this spring? Introduce some brown in your wardrobe by matching it with light or dusty green color,
8.Oversized Coats & Jackets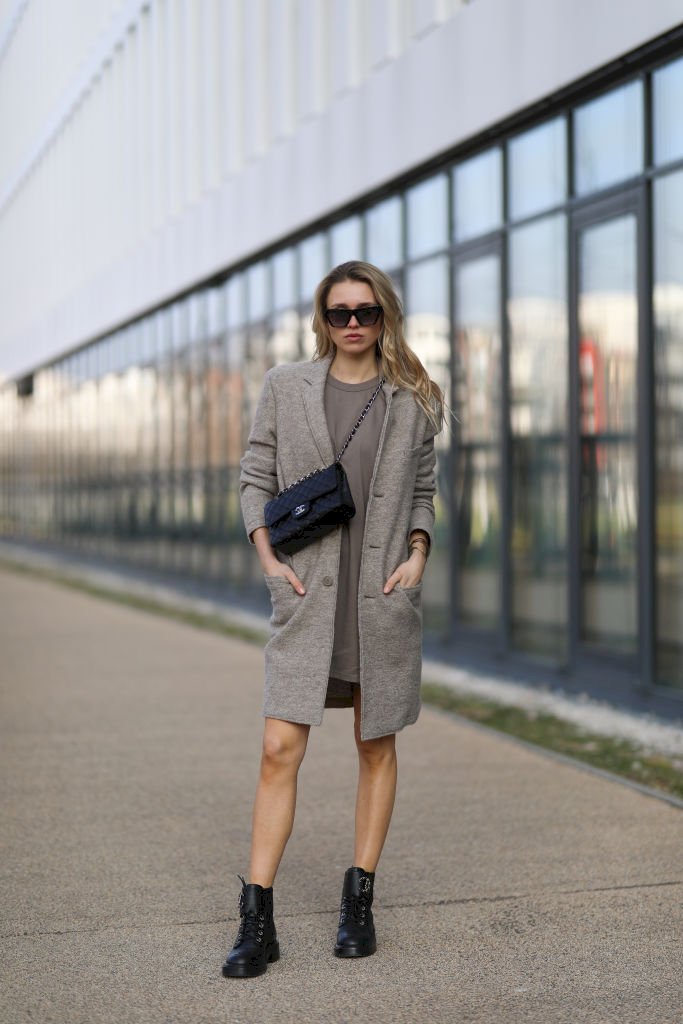 Getty Images
For the people who can't part from their favorite classic and neutral fabrics, get your oversized coats and jackets out and pair them with leather shorts and ultra-chic boots. This is a perfect look to opt for when the weather takes a turn from sunny to breezy.
9.Introduce Some Yellow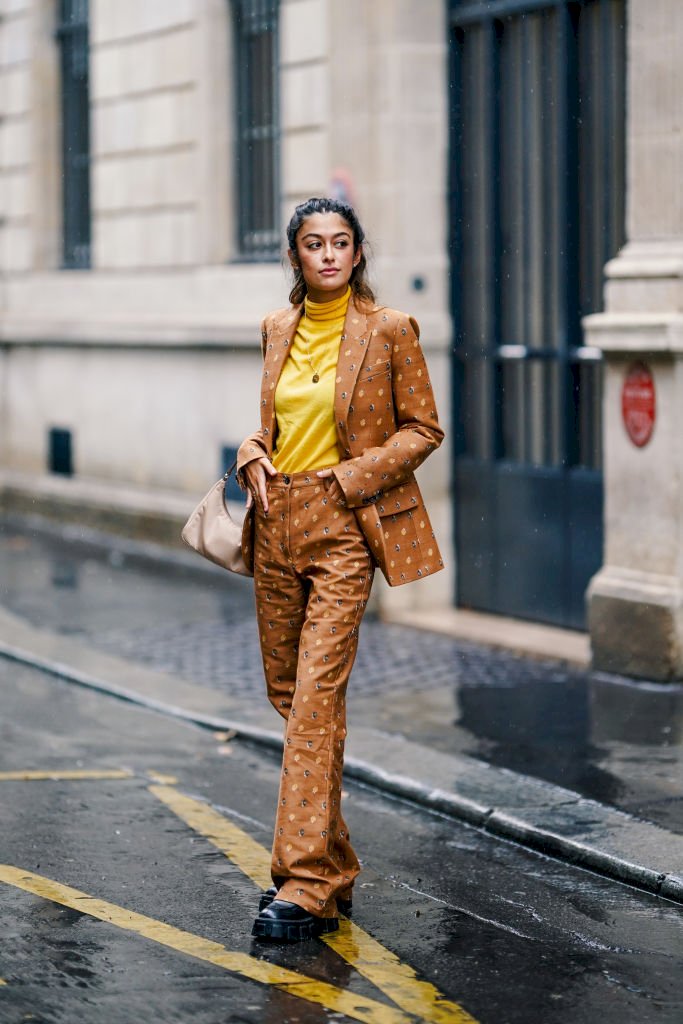 Getty Images
Not many people are fond of wearing yellow, but there's no doubting the aesthetic power of this bright spring color. You can mix and match it with a warm color like brown and throw on a pantsuit with a yellow shirt or turtleneck underneath.
10.Layering The Right Way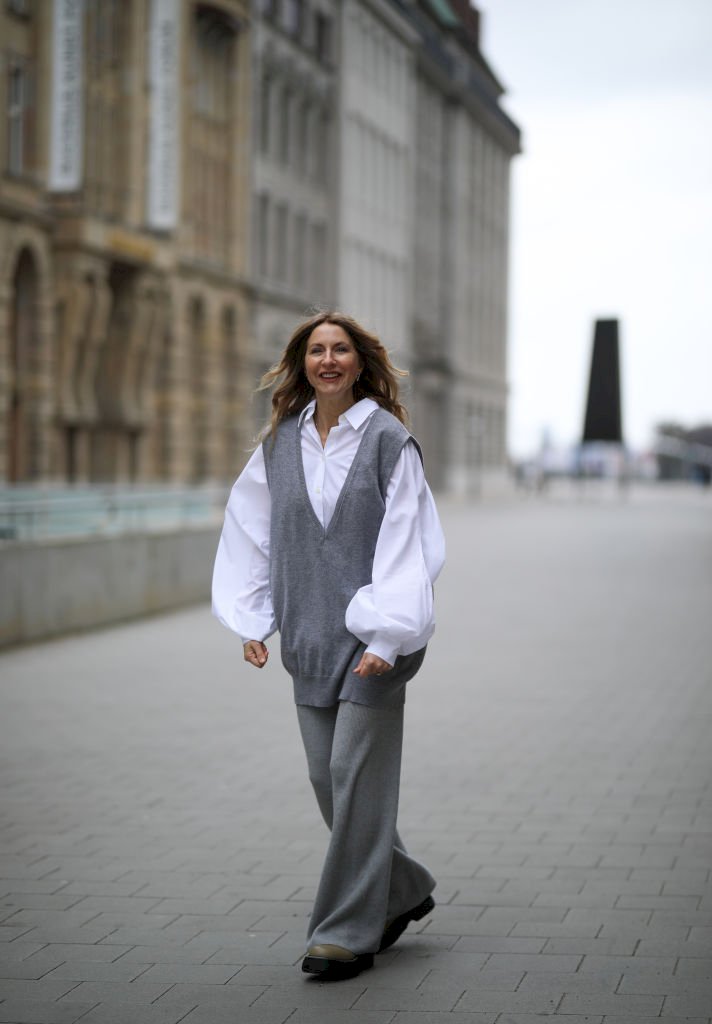 Getty Images
Our all-time favorite winter trend that lends itself to spring and autumn is layering, and you'd love the new style twist that involves sweater vests. Pick a classic blouse or shirt and hop on a warm knit vest. Finish off the look with either denim or wide-legged pants, and you're good to go.