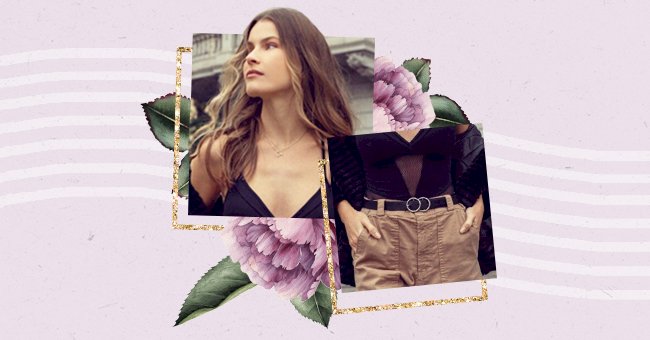 Style Guide: 10 Ways To Look Chic Wearing A Bodysuit
The Bodysuit is the new black. Do you want to look flattering fancy even in your Zoom meeting without putting in much effort and still be comfortable? We've picked ten ways that you'll look so chic wearing a bodysuit.
What I love the most about wearing a bodysuit is the versatility it gives — I can create different looks with just one piece. Bodysuits are my go-to when I have a business meeting, then a happy-hour afterward, or when packing for a weekend trip.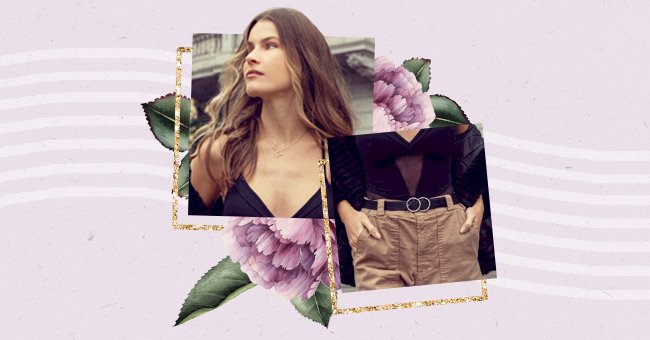 The other thing that I love about this apparel is that you can wear it all year long. There are long-sleeve, short-sleeve, string back, high neck, and more. It's also an excellent option for those days you don't know what to wear — start by picking a bodysuit; then you can play around with what you're in the mood to dress.
We've rounded up ten ways to look chic wearing a bodysuit (even with athletic wear).
With A Pair Of Jeans
The most traditional way to combine a bodysuit is with a pair of jeans. It can be anything from boyfriend, flare to cigarette jeans. Since jeans are neutral, you can play around with bodysuit colors and prints.
2. With Shorts
You can create a chic & fresh look with shorts jeans too. In this case, add a third garment like a long blazer, oversize jacket, or a boyfriend shirt.
3. Comfortable/Athletic Wear
Pairing a plain white bodysuit with athletic pants, it's also a great option to go out for dinner or to have a drink with friends.
4. With Leggings
Yes, you can wear leggings that don't look like you're going to a Yoga class! With the right option, both a bodysuit and a fancy piece of leggings can transform an entire look.
5. With Skirt
There are lots of awesome looks you can give a try — It goes along with both denim skirts, a-line skirt, long or mini — let your imagination come out and play! In this article you can find inspiration.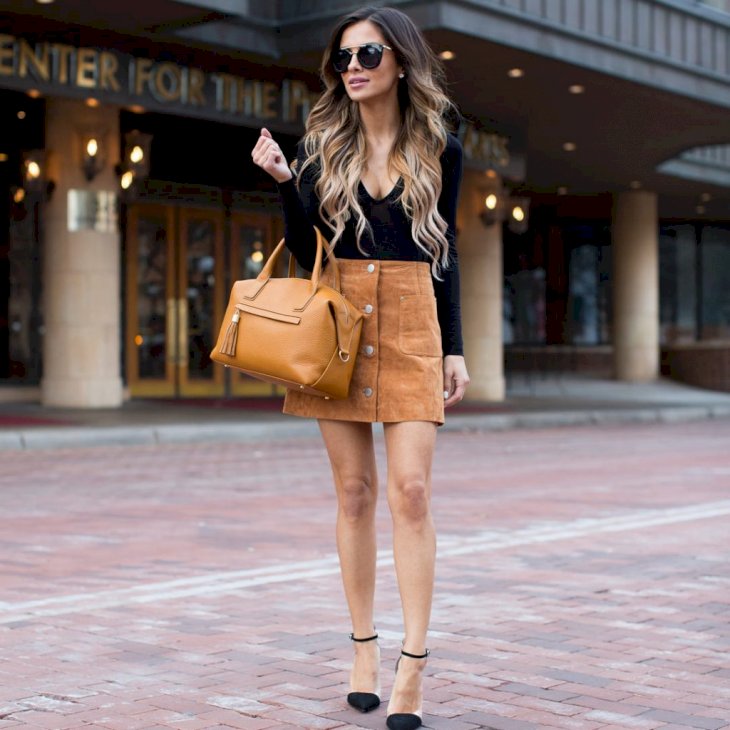 miamiamine.com
6. Long Sleeve Bodysuit
Long sleeves bodysuits doesn't make your look heavy and are great option for autum or late summer days. Perfect combination with either wide-leg trousers for a casual look or pair of cigarette jeans for a weekday afternoon.
7. Lingerie Bodysuit
The best definition of sexy without being vulgar. This type of bodysuit fits perfectly with a short suede skirt or white pants will be very elegant.
8. With Cargo Pants
Bodysuits (even lingerie types) and cargo pants are a great combo because they balance out the baggy look from the pants and bring definition to the waist.
9. Short Suede
The suede trend is upon us, so why not matching with one of your beloved bodysuits? An elegant combination can be suede shorts with a leather jacket, platform ankle boots. If it's cold, add black tights too.
10. With a dress
Fashion is about creations that look beautiful and harmonious. If you have a piece of transparent dress and can use a bodysuit underneath, go for it, girl!