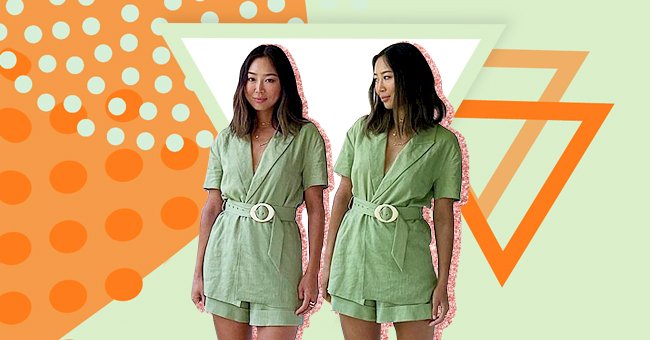 Style Guide: 2021 Fashion Forecast
The early fashion season reveals thankfully give us something to look forward to for next year. Now that Spring fashion shows have exhibited their pieces, we have a forecast for 2021's trends.
Spring 2021 fashion and runway shows offer the best way to see what styles will trend next year. This year's exhibitions present a departure from a few stand out trends and offer some adaptability.
The pandemic has pushed everyone to be more creative with their clothing designs. See the stand out trends that we expect to see all over Instagram and street style posts in the next year.
A Statement Coat
Coats are great clothing items to dress up any regular outfit that you wear. Off duty supermodels love to put a coat on over their athletic wear to run errands while looking effortlessly stylish.
Statement coats are getting their moment next year, with fashion houses showing multiple unique designs. Think bold sleeves, large collars, mixed textiles, slits, cool hardware, and more.
Large Button-Down Shirts
Runways saw several oversized shirts this season with iterations from houses like Coach and Balenciaga. The borrowed shirt look is one of the more chic androgynous trends for next year.
Expect to see XXL shirts in different textiles, colors, and shapes the whole of 2021. The large proportions give fashionistas room to play with styling the tops into multiple outfits for other occasions.
Second Skin Tops
We cannot stress the importance of buying clothing that makes for great layering enough. Super tight, skin like presenting tops have been on the rise lately and will finally make their breakthrough in 2021.
Shop this trend early during the upcoming winter season to add some extra warmth to your ensemble. Then all you need to do is wait for the weather to get warmer and peel off the layers to show off your look.
Pretty In Pastels
This trend may be influenced by the viral cottage core aesthetic or lust for a dreamier vibe after this year. Either way, this delicate color palette trend promotes a lighter mood for the upcoming Spring.
Even the edgiest clothing items may get a softer update with a pastel colorway next year. Feel free to start daydreaming about all the garden inspired garments you'll put together for brunches in 2021.
Bold Shoulder
The infamous 80s shoulder pad has nothing on this new fashion trend for next year. A bold shoulder design puts a high fashion spin on the classic 'jeans and a nice top' outfit instantly.
This trend may draw inspiration from the 80s and early 2010s Gaga moments, but it is nothing but dated. There is a stand out shoulder style for everyone, so take your pick from frilly to structured designs.