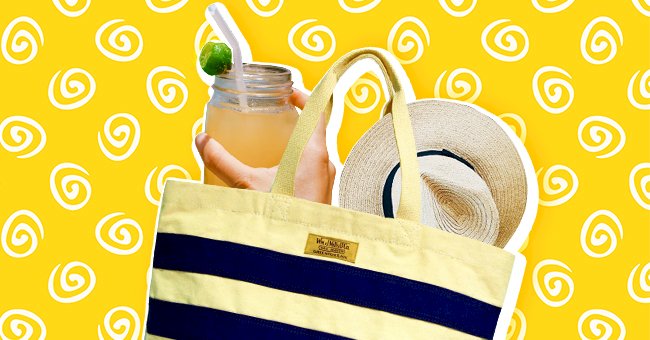 Stylish Beach Bags That Will Tempt You Take A Vacation
We've all been having a tough time without our usual summer getaways. A little seaside daydream wouldn't hurt anybody, though?
Besides, what's summer without the perfect vacay staples? Add some island feels to your backyard picnics with these gorgeous beach bags.
1. Fan Ark in Natural
Natural textures are making their mark in fashion this season. If you're looking for something on-trend with a unique twist, you've found it. This structured bamboo beauty is so Instagrammable and chic! Perfect for day cocktails along the Riviera, or your local poolside spot.
This Cult Gaia bag has been an all-round summer fave this year. Throw on a cute summer dress, and you're ready to go!
2. The Shiny Shopper
Nothing is more timeless, cute, and practical than a large patent leather bag. Perfect for a last-minute snack run before you meet up with your girls.
This shopper is great for any occasion. From grocery store visits to dinnertime chic, one of these items is never enough.
3. L.L Bean Boat Tote
4. Baggu Shopper
Chasing the sun might not be an option this year especially not with the pandemic still growing. Thankfully chasing a good deal is still safe!
Baggu offers a great budget buy that can fit all your summertime reads. These bags are also made sustainably! Who doesn't love an eco-friendly fashion option?
5. BAIA Bag
Outdo your favorite influencer with this multi-purpose designer bag. The calfskin adjustable straps on this item guarantee frequent and varied use. Its bright color palette can add a pop to your Instagram and your local beach.
The BAIA bag matches the Emilio Pucci BES print beach towel for a perfect pairing. Nothing says summertime fab-ness like this loud print!