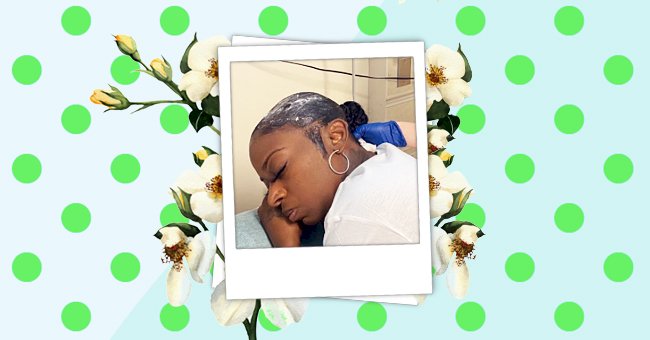 Summary Of The Now Viral 'Gorilla Glue Girl' Saga
The "Gorilla Glue Girl" saga started when Tessica Brown used wood glue in place of her hairspray. Her hair is stuck in place and social media users are concerned.
On February 4, Tessica Brown, a TikToker from Louisiana shared a video of herself in a sleek ponytail hairstyle that she'd had for a month. After running out of your usual go-to, she traded Got 2b Glued Blasting Freezing Spray (the actual hair spray) with Gorilla Spray Adhesive.
She's been to the ER and tried home treatments to no success. Social media users are following her story update by update in curiosity and most of all concern as the situation proves to be direr than initially anticipated.
The First Video
"Stiff where???? Ma hair"
She shares that she's already washed her fifteen times but it doesn't move. She goes on to advise others not to make her mistake.
Second Video: Failed Shampoo
"You wipe it off and nothing happens. This is the life I'm living at this point."

Brown says.
Brown tried to shampoo her hair but it did not budge in the slightest. At this point, it had become evidently clear that the situation with her was dire. Chance the Rapper took to Twitter saying "When I watched the video the second time it was hard to laugh cause I could tell shorty genuinely didn't know she had put one of the world's most powerful adhesive in her *."
Update: Friday, February 5
"I put coconut and tea tree oil on it and put a plastic on it."

shared Brown.
Her natural home remedy ufortunately failed to soften the hair and made no difference as her hair was still stuck as it was.
Update: Sunday, February 7
Tessica shared a montage on her Instagram of a nurse tending to her. She later said that the nurse told her the process of getting the hair unstuck would take at least twenty hours.
Brown said that she preferred to do the treatment at home than to take up a hospital bed. So she went back to her house with a silo of acetone and sterile water where her sister helped her. In the video, Brown is clearly in agony as her sister tries to apply the acetone and sterile water.
Update: Monday, February 8
She expressed reluctance to cut her hair, even if she she could, however, "you can't even get a razor under there" she said.