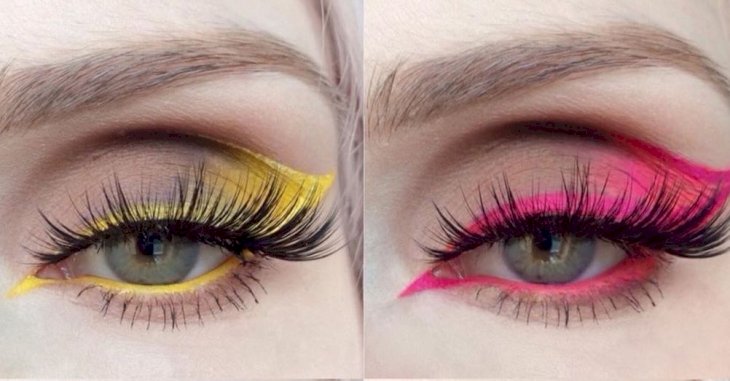 Sunkissed & Glowing Summer 2020 Makeup Trends
As summer slowly creeps in, it brings with it a yearning for sunkissed glowy and tanned skin. Every year, makeup lovers anticipate fun, trendy, and exciting new looks.
From bright, eye-catching colors to new techniques, summer is a time to express your creative side. Here are some looks that could become popular in summer 2020.
Blooming Blush
After the long winter months, its only natural to yearn a warm healthy glow. By layering pinky or peachy blush across the cheeks and nose one can create the illusion of sunkissed skin.
Layered blush is extremely trendy this season. For a more wearable, everyday look try drawing inspiration from Patrick Ta's peachy look he did for Lili Reinhart.
Neon Eyes
Oscar de la Renta's Spring 2020 show birthed the next popular summer trend. During the show, models were given bold, colorful eye makeup looks that inspired the neon eye trend that is perfect for summer parties.
If you're nervous about trying the new trend, pick a single bright color like Dua Lipa. Makeup artist, Lisa Eldridge matched Dua's eyes to her bold blue top to create a simple yet striking look.
Lined Inner Corners
Over the years, makeup lovers have championed and mastered the standard winged liner. However, this year, the trend is to test your technique with an extended wing liner to accentuate the inner corner of the eye to create the perfect cat-eye look.
The look required taking your winged liner all the way across your lash line and then tracing the entire perimeter of her tear ducts. For the perfect nod to summer, use neon colors or bright pastel shades instead of standard black liner.
Graphic White Liner
While graphic liner is often viewed as extremely difficult and technically challenging, that is not the case. This summer simple and wearable graphic lines to complete simple looks is extremely trendy.
Showing off just how simple this trend can be, Gigi Hadid combined the eyecatching used a bright and summery white eye pencil to create a simple straight line graphic liner look. By keeping your face makeup and lips simple, going for bold, geometric shaped liner will create an eye-catching yet minimal look perfect for parties on the beach.
Dewy Skin for Summer
Finally, like every summer, the ultimate makeup trend is glowy and dewy skin. Using a lightweight foundation, setting spray and a glowy golden highlighter this summer trend is a classic.
Glowy skin looks especially good paired with a sunkissed tan and bronzey makeup. Finish off your makeup with a slick of clear gloss for an effortless look.