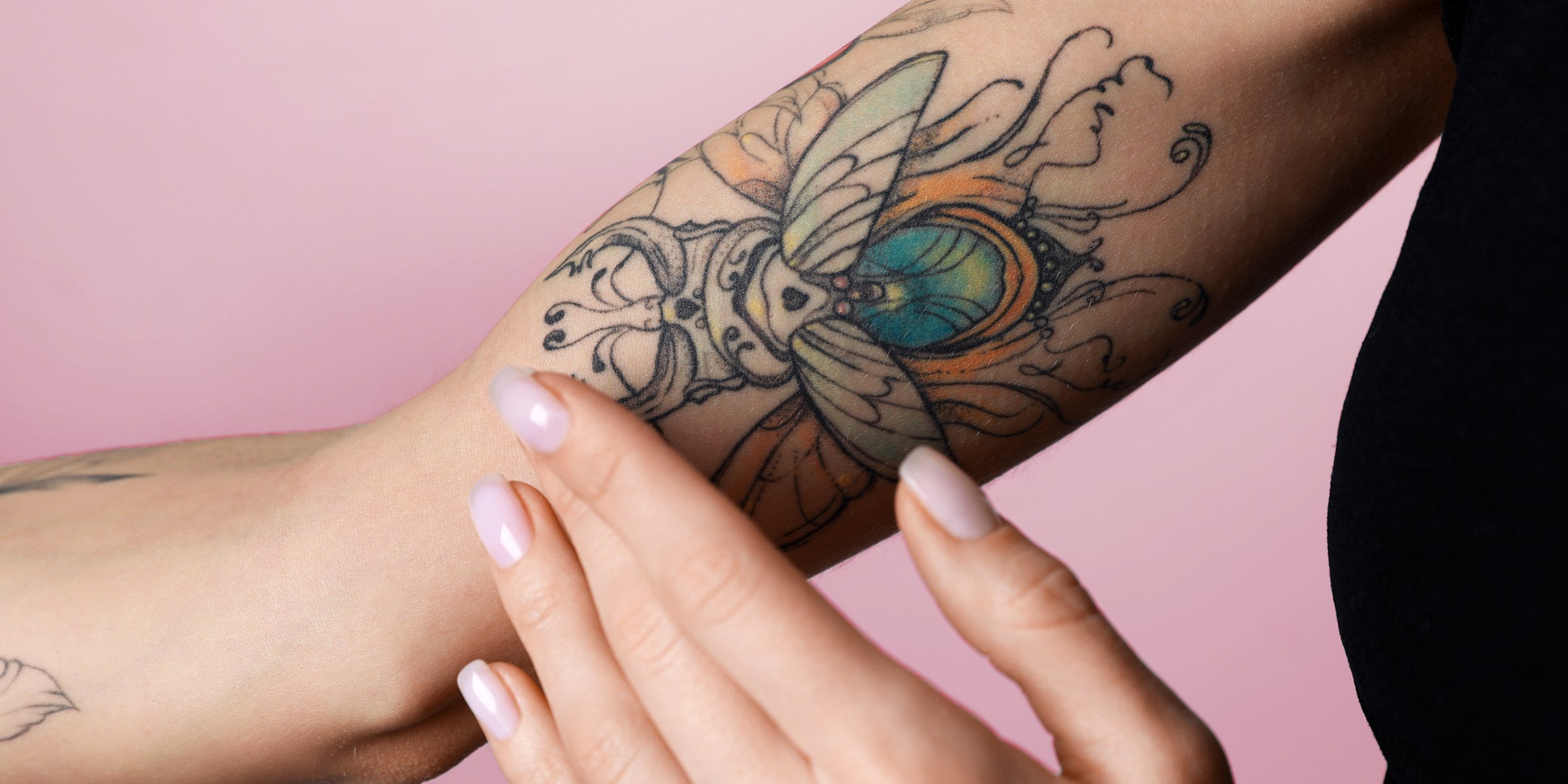 Woman's tattoo on her hand | Source: Shutterstock
Tattoo Touch-Ups: When to Get It Done & How to Keep Ink Looking Fresh

A tattoo touch-up is necessary if you want your old tattoos to look like you just got them. During the process, you can either enhance an old tattoo or add new patterns to existing tattoos to make them evolve.
The tattoo touch-up process is like getting a new tattoo. The technique consists of reinjecting ink on the parts that have faded during the healing of the tattoo.
However, not all tattoos need to be retouched immediately. The first retouch required usually happens after healing, while the second one happens years later.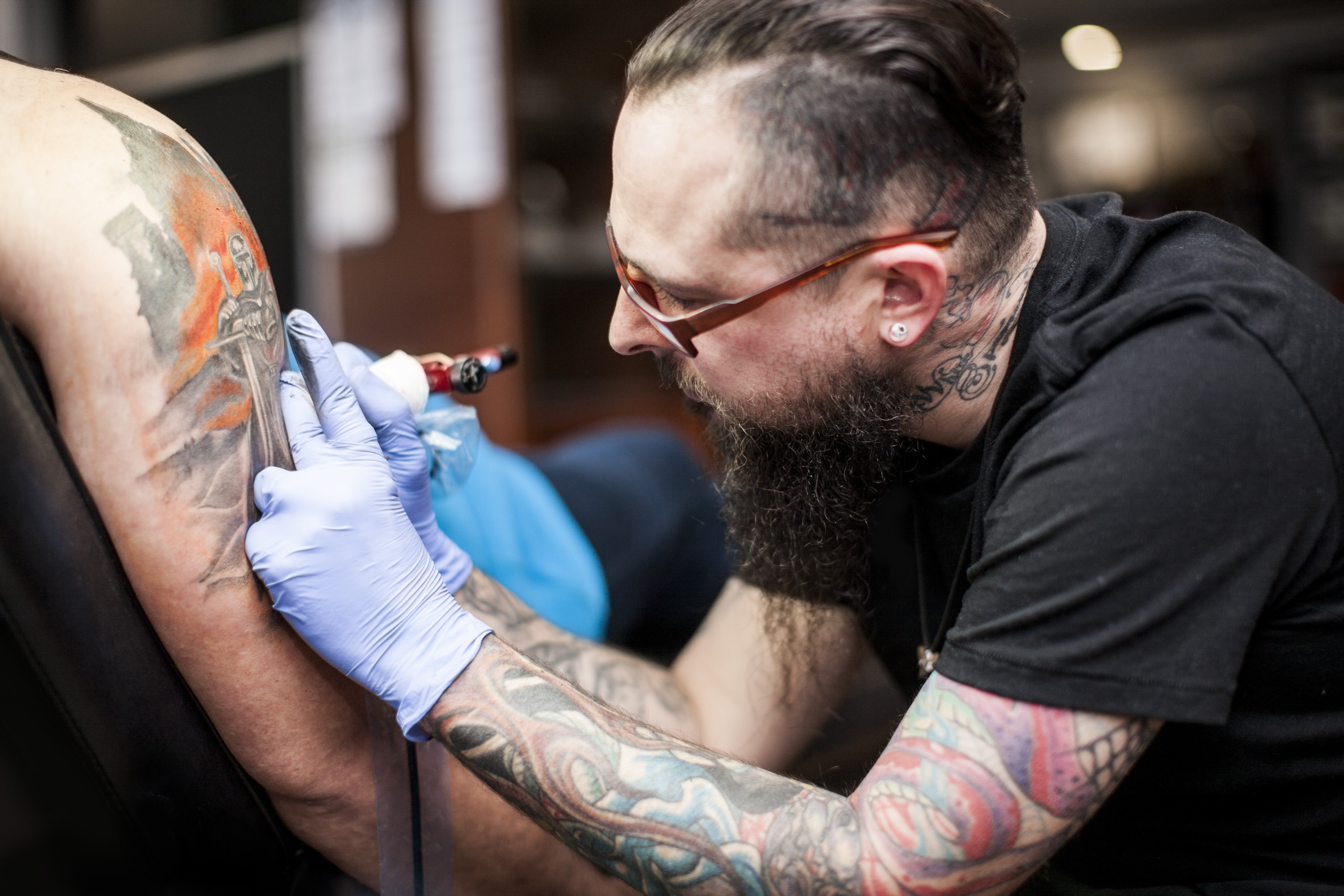 A tattoo artist at work | Source: Getty Images
There Are Several Reasons to Do Tattoo Touch-ups
After getting your tattoo done, a few signs will let you know if you need to revisit the tattoo parlor for a touch-up—one of the first signs that your tattoo needs retouching shows immediately after it has healed.
At this stage, you might notice that some parts of your skin rejected the ink and would need refilling. As long as your skin is not reacting negatively, it is normal for your body to reject the ink.
Fading tattoos means it's time for a touch-up. As your tattoo fades, some areas will have more color intensity than others. In addition, if the lines no longer look defined, it's time to visit your tattoo artist.
There Are 2 Types of Tattoo Touch-Ups
The two major types of touch-ups recommended by professionals happen years apart. This first touch-up is best done within the first year of getting tattooed.
For this procedure, some artists usually advise their clients to visit them within a stipulated time frame after healing. The second touch-up usually happens after many years as your ink work may have faded.
During the second touch-up, some clients may want to revitalize their old tattoo, cover it, or even add to the existing one to create new body art.
Tattoo Touch-up Rules
When deciding to touch up your tattoo, you should return to the artist that worked with you. This is partly because some professionals may want to avoid adding new ink to another artist's work.
However, if you did not like the initial artist's work or if they are no longer available, you can visit a new artist to touch up your tattoo.
Before going for a touch-up after your first tattoo, you must give your skin time to heal fully. Everyone's skin is different, and healing time varies. Professionals recommend you give your skin between four weeks to six months to heal.
Professional artists will only touch up your tattoo if they notice your skin has healed fully, as they can cause more damage in the process if your healing is not complete.
The best part about touching up your tattoo is that you can do it more than once. The touch-up decision is based on preference, and as long as you follow the rules, all is fine.
Ways to Take Care of Tattoos
Before getting a tattoo, you must know that lighter colors will fade faster than darker ones. This means that if you choose to go with lighter colors, you will need to retouch as often as possible to maintain the vibrancy of your tattoo.
In addition, you can hold off retouching your light-colored tattoos if you follow your artist's advice and recommendations on the topical applications you need.
Remember to apply your preferred sunscreen to protect your skin after getting a tattoo and stay out of the sun until it has healed correctly.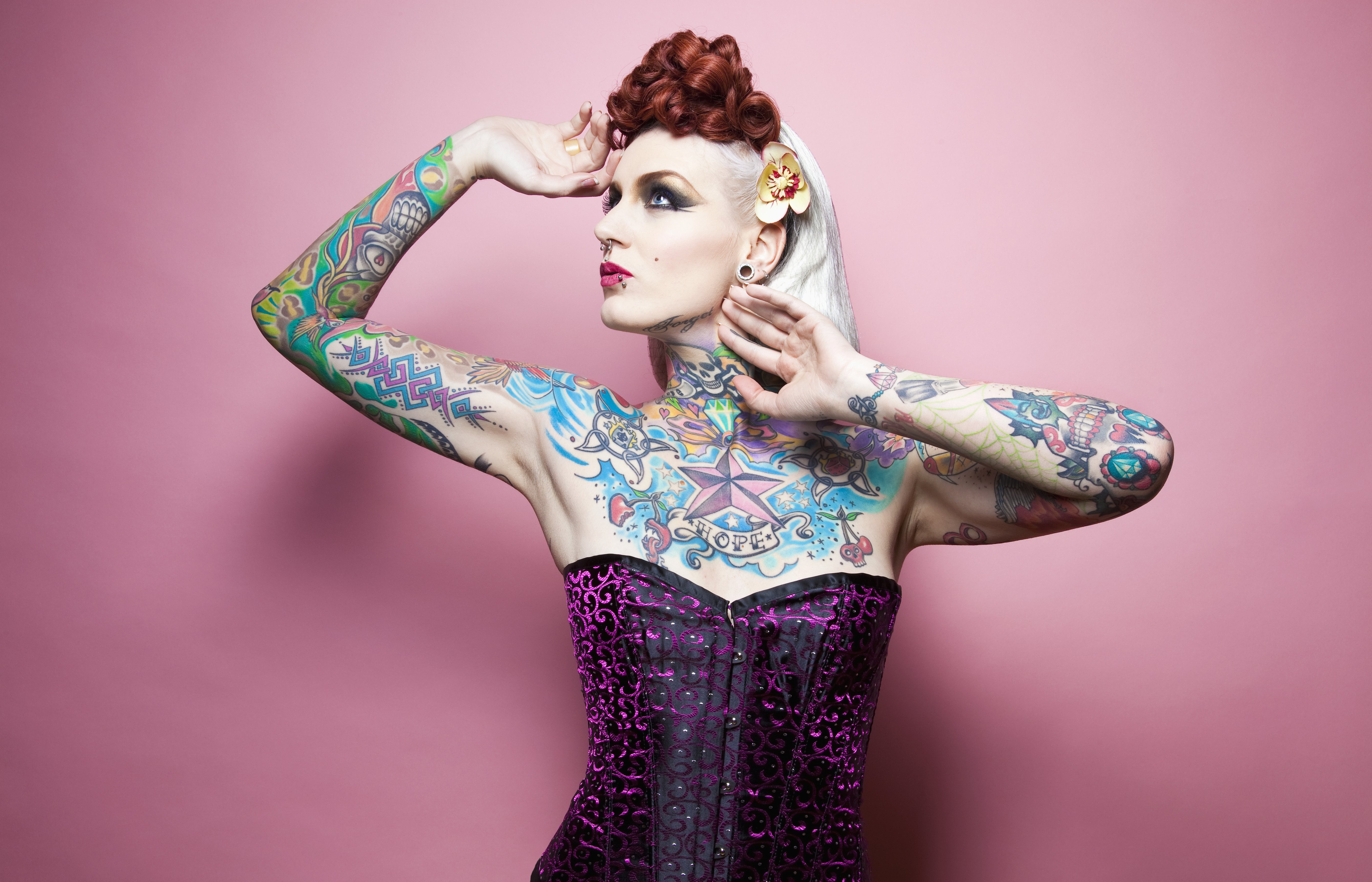 A woman showing off her colorful tattoo | Source: Getty Images
If you must go out under the sun, it is best to protect your tattoo by wearing loose-fit clothing so that your skin can breathe. Professionals warn that you should not scratch or pick the site where the skin is healing, as this can cause the ink to fade quickly.
Remember to arm yourself with the proper knowledge before getting your first tattoo. After you have decided, ask the artist about their tattoo touch-up services, as some offer it as a complimentary service.
The information in this article is not intended or implied to be a substitute for professional medical advice, diagnosis or treatment. All content, including text, and images contained on WomanlyLive.com, or available through WomanlyLive.com is for general information purposes only. WomanlyLive.com does not take responsibility for any action taken as a result of reading this article. Before undertaking any course of treatment please consult with your healthcare provider.