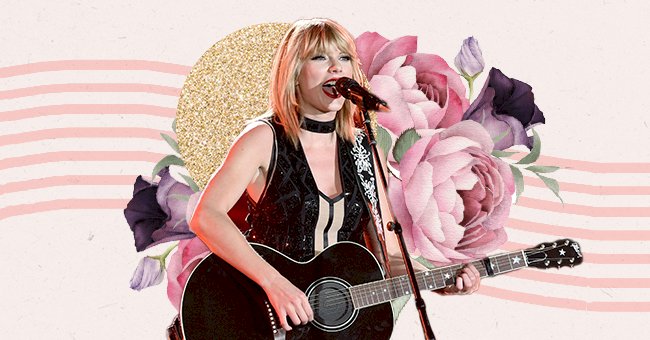 Taylor Swift Releases Latest Vault Song
The 11-time Grammy winner took her fans by surprise on Wednesday when she dropped yet another From The Vault track, titled "Mr. Perfectly Fine." Her re-recorded Fearless album is all set for its Friday release.
We may be done with Easter, but Taylor Swift is still relishing in the feel-good vibes by dropping "Fearless-themed" clues to keep us guessing. Earlier this week, she shared a teaser video where she presented her fans with a chance to decode the complete tracklist, adding that the "vault door is about to be unhinged."
The Love Story singer then shared a complete tracklist, which included her second "From The Vault" song, Mr. Perfectly Fine. Much to everyone's excitement, fans on social media have been linking the song's brutal lyrics to Swift's exes, Joe Jonas, Jake Gyllenhaal, and John Mayer.
Taylor's Second "From The Vault" Track
Swift's release of the second Vault track has raged a massive storm, with various intriguing theories coming up. Mr. Perfectly Fine happens to be a previously unreleased song with a breakup theme, corresponding to the pop star's real-life experience.
"Me in 2020: life is chill, writing songs based in fiction to avoid drama, feeling pretty grown up. My 2008 music from the vault, in a goblin voice: 'REELEEEEEEASE MR PERFECTLY FIIIIIIINE.'"

-Swift shared her views on songwriting in the past versus now.
The Evermore singer also dished on her collaboration with the legendary Keith Urban. Her Vault song "That's When" is a duet with Urban, and he has also lent his magical voice to harmonize on "We Were Happy."
Fan Theory Linking The Lyrics to Joe Jonas
Many fans linked Fearless's original release date (November 2008) to Swift's breakup with her then-boyfriend, Joe Jonas. Her Fearless song "Forever & Always" and her Speak Now track "Last Kiss" are also being linked to Mr. Perfectly Fine's savage lyrics.
Back in November 2008, Swift appeared on The Ellen DeGeneres Show to promote her original Fearless record. She also shared her feelings post Jonas' breakup. The two musicians dated in their teenage years, from July to October 2008.
"Oh, it's okay. It's alright. I'm cool. You know what? It's like when I find that person, that is right for me and he'll be wonderful, and when I look at that person, I'm not even going to be able to remember the boy who broke up with me over the phone in 25 seconds when I was 18."

added Swift.
Sophie Turner's Response
Joe Jonas' wife, Sophie Turner, was quick to share her reaction to the Grammy-winning artist's new song. The GOT star's reaction was sweet as she praised the track in her Instagram story, to which Swift also replied.
"It's not NOT a bop @TaylorSwift." wrote Turner. The Folklore artist reposted the story and replied adding, "Forever bending the knee for the [queen] of the north." Surprisingly enough, Turner did not refer to her husband and the alleged subject of the track.
Fan Theories Connecting The Lyrics To Gyllenhaal
While the leading theories point towards Joe Jonas, there are also speculations involving Jake Gyllenhaal. Swift dated the Nightcrawler actor from October 2010 to January 2011.
Fans are connecting the new track and "All Too Well" from Swift's 2012 album Red. A Twitter user shared the lyrics for Mr. Perfectly Fine and All Too Well side by side, pointing out the similarities between the two tracks.
Is John Mayer Involved Too?
Swift and Mayer reportedly dated from December 2009 to February 2010. The fans aren't coming slow, and there's yet another theory (similar to Gyllenhaal's) that also links Mayer to the new Vault track.
A Twitter user hinted at similarities between Mr. Perfectly Fine and Dear John's lyrics. Another theory connected Mayer's song "Perfectly Lonely: from his 2009 album (which also included a collaboration with Swift) to the use of the word "Perfectly" in her new song.
It's pretty intriguing to see how Swift's re-recorded album continues to make headlines and strike everyone's fancy. With two popular musicians and a famed actor being involved, Swift's dating life has become a discussion topic amidst the Twitteratis.