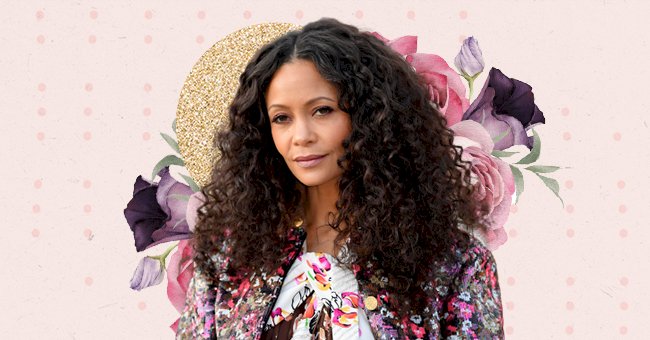 Thandie Newton Switches Back To Using Her Original Name
Hollywood actress Thandiwe Newton doesn't want to be called "Thandie" anymore. And this "W" in her first name means a lot. Between Thandie and Thandiwe, there is only one letter that changes, but this one makes all the difference.
The 48-year-old actress, who appears in the hit series Westworld and who is known for her commitments and values, made numerous revelations in an interview published in the 2021 April issue of Vogue UK.
She returns particularly to how racism made the "W" disappear from her first name and the integration difficulties she encountered during her youth.
The Origin Of Thandie
The British actress has decided to revert to the original spelling of her first name, "Thandiwe," meaning "Beloved" in Shona, the language of southern Africa, she announced in an interview with the British edition of Vogue magazine, published on Sunday.
She is the daughter of a Zimbabwean princess and a British lab technician. Thandiwe Newton said they changed the spelling of her first name in the credits for her first acting role for the 1991 film Flirting when she did was only 16-years-old.
Sexual Abuse And Eating Disorder
Thandiwe Newton has long been a champion of the cause of women and the fight against sexual assault. She also spoke out against racism and sexual abuse in Hollywood. In the interview with Vogue, the actress claims that 'Flirting' director John Duigan asked her to take a slightly darker skin tone for the role.
She reiterates claims that the director, 39, had entered into a sexual relationship with her. Thandiwe was only 16 when this happened. She had described the relationship in the past as forced. She also recalls other racist and sexual incidents. This included a director who sexually abused her before showing a video of the event to others.
Thandiwe Newton also speaks candidly about her struggle with an eating disorder. She called it the most horrible dance with something that is supposed to bring life. Thandiwe talks about her new path and awareness. Thandiwe also revealed her decision to fight for civil rights in the British Vogue edition's cover story.
She is most grateful for being able to be in the company of people who finally see Black people for who they really are. She has, however, changed her name on her social media platforms to show that Thandiwe is here to stay.