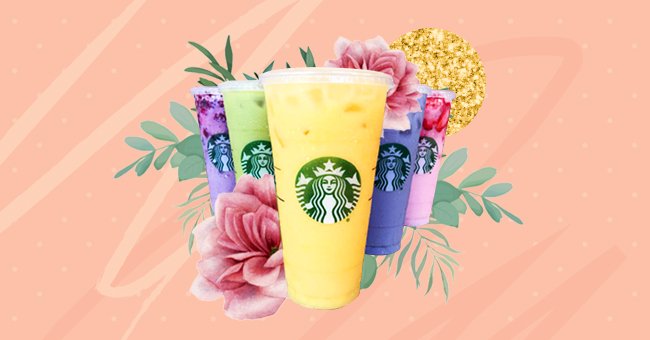 The 8 Most Aesthetic Starbucks Drinks
It's no secret that Starbucks drinks are high on aesthetical value! These eight drinks will instantly add an extra pop of color to your Instagram.
Starbucks has dozens of drinks on their menu and off their menu. And right up there with the creative flavors of pink, purple, and tie-dye (tie-dye!) drinks are the Insta appeal.
You know that strong urge you get to snap your perfect frappuccino or your cold brew because it'll look bomb with the rest of your feed? Well, here are the eight most "pretty as a picture" Starbucks drinks.
Think Pink
The Iced Guava Passionfruit Drink
Tie-Dye
A tie-dye beverage, whoa! Starbucks offered this beautiful color explosion which was only available in the United States and Canada for a limited time.
A Mystic Brew
The Witch's Brew Frappuccino is a limited edition orange creme flavored concocted with some other mystical ingredients like "green 'lizzard scale' powder." Wacky.
Very Berry
Very creamy, very berry, and very aesthetical indeed. You almost don't want to drink it. Almost. The frappuccino includes strawberry puree.
An Apocolyptic Frappuccino
Starbucks' Halloween offerings are always quite the spectacle. This Zombie Frappuccino, with its unique purple color, is so very aesthetical. But it also looks like it tastes delicious,
A Swirl Swirl
The Vanilla Sweet Cream Cold Brew gives a swirly effect as the coffee mingles with the vanilla syrup. Truly a treat for the eyes and social media feeds.
Iced Tea
This drink just asked me if I'm ready for a fun spring? A pretty Berry Sangria Iced Tea with passion tango tea and some fruit for the extra spring-time look.