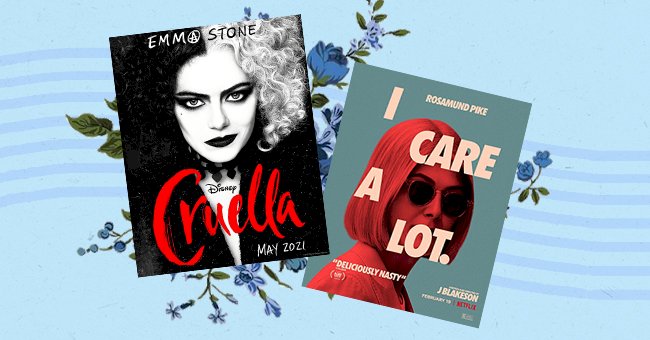 The Best 2021 Comedy Movies To Watch ASAP
If you're craving for a comedy to chill after a long working day, here are the best movies to binge-watch asap.
Since 2020 we've been living hard and stressful moments. COVID-19 has skyrocketed the anxiety and stress levels, and sometimes all we need is a silly and funny movie to get our heads out of our hectic lives.
That said, we've rounded up the best comedy movies for you to curl up with a glass of wine on your sofa (or bed).
Moxie
Moxie is based on the novel by Jennifer Mathieu that tells the story of a 16-year-old teen who got fed up with sexism and patriarchy at her school. She gets inspired by the rebellious past of her mom, then starts a revolution in her school by publishing a zine that calls out prejudice and sexism experienced by her and her colleagues.
Willy's Wonderland
Nicolas Cage proves that age is just a number, and it doesn't matter if he's an A-list actor; he's perfectly cast in this goofy yet funny movie.
In this comeback, he becomes a janitor whose mundane tasks turn into a fight for survival against demonic animatronics. Sounds cheesy? You're right, so don't take this film seriously.
French Exit
"My plan was to die before the money ran out," says the now penniless socialite Frances Prince, played by Michelle Pfeiffer. Prince lived 12 years by her dead husband's inheritance that now is gone.
She wants to try a new and anonymous life and elect Paris as her choice. France's arrogance, even on empty pockets and witty dialogues, is definitely worth watching.
Cruella
A mixture between Queen Raveena and Harley Quinn, it's Disney's 2.0 version of Cruella DeVil. "I was born different, born bad, and a little bit mad,", brilliant, dark, and edgy. Emma Stone's Cruella in a London amidst the punk rock revolution in the 1970s is impeccably stylish and English at her core.
The French Dispatch
Don't be surprised if you think you're watching another version of The Grand Budapest Hotel. It isn't only the footage, the dream-like style, pastel hues, and direction but the cast is pretty similar too - Saoirse Ronan, Adrien Brody, and Bill Murray.
Wes Anderson's The French Dispatch is a wild comedy in southwest France in the most exquisite Wes' style.
I Care a Lot
Rosamund Pike is formidable as a crooked legal guardian Marla Grayson. Pike proves how good she is as playing villains since Gone Girl. And once again, there's no in-between here: you either love to hate her character or just hate her fake smile and atrocities to the elderly she's supposed to take care of.